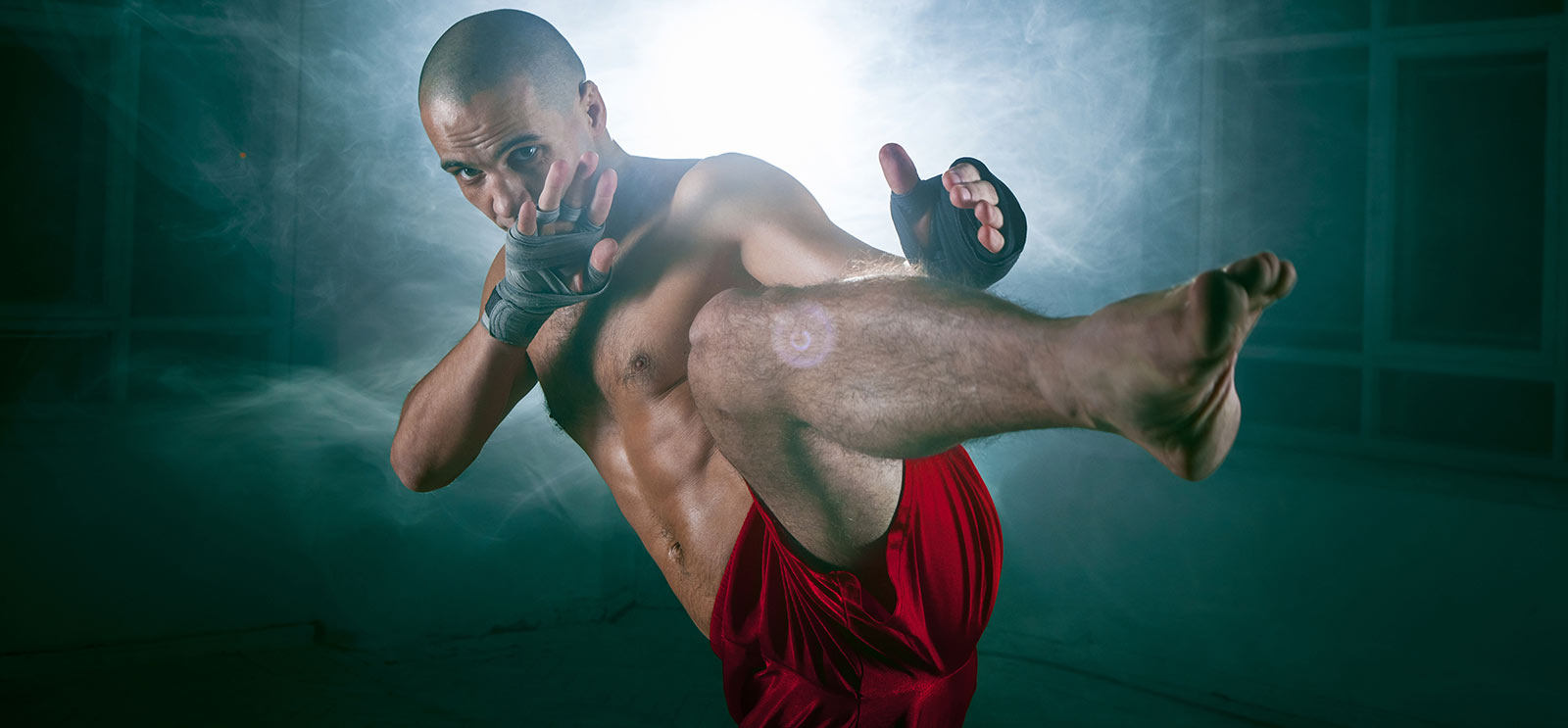 What I came to realize is that fear, that's the worst of it. That's the real enemy. So, get up, get out in the real world and you kick that bastard as hard you can right in the teeth.

Walter, Breaking Bad
I left Mustang Island and drove straight to Lake Casa Blanca International State Park. Even though I was a day late, they kindly held my campsite for me, knowing that I'd experienced the trauma of a dog bite at another Texas Park the day before.
I loved Mustang Island until the bite incident and the drama of being solo while trying to find treatment. It's amazing how a single event or series of events can color the joy associated with a location.
I'd was hoping my experience in the Laredo park would be better; initially, I was excited to cross the border into Mexico for a day trip. Now, I just wanted to cocoon and take care of myself.
The warnings were playing in my head too. I've never watched Breaking Bad, but it seemed like everyone else who had, warned me against staying in Laredo. It was the only place I could find an open campsite during spring break in Texas, which made me simultaneously relieved and concerned. After all, Texans didn't book this state park up, even though it looked beautiful online.
The city of Laredo had recently spread right up to the park entrance.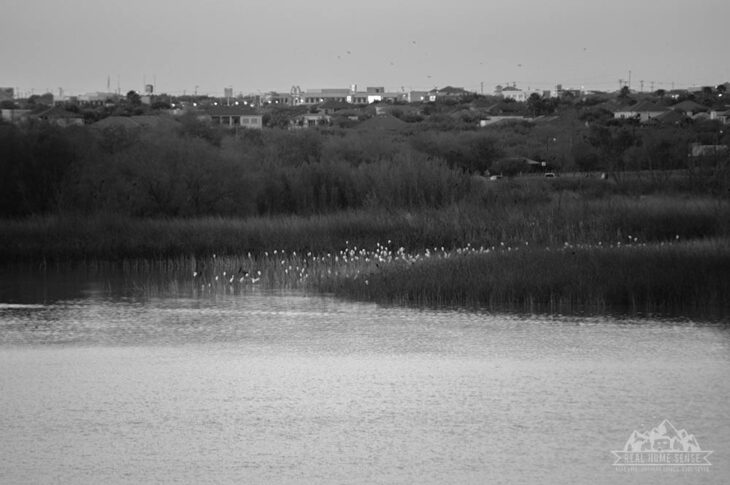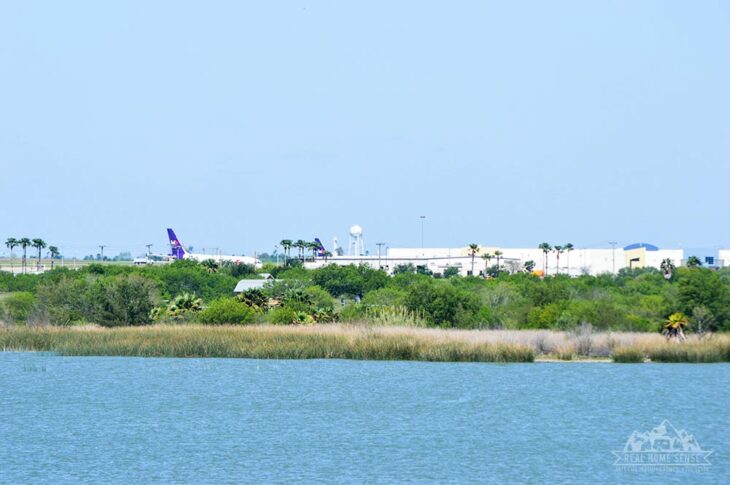 As I drove in my mind eased a bit, and by the time I got to my easy pull-thru campsite, I was sure they'd all been wrong.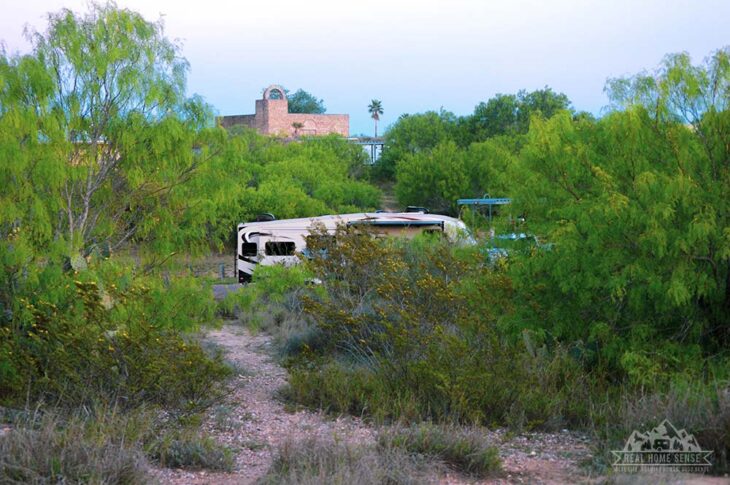 The first thing I noticed was the high number of cars from Mexico. No campers with cars, but rather, people camping without tents and sleeping in their cars. It seemed at least 20% of these 'campers' were on overnight picnics. The only other place I've seen this is in Moab, except in those cases it was typically only one person per car, and there were no public restrooms where we were camping. At least here, there were restrooms and showers.
Shortly after my arrival, new next-door neighbors pulled in with a massive Bernese Mountain Dog, off-leash. The fear kicked in while I was still inside my trailer. I had never been afraid of dogs, and now they'd be able to smell it on me. Dogs can become more aggressive when they sense fear. I opened my window and asked if they would mind keeping the dog on-leash, as I'd developed a new discomfort around off-leash dogs. I flashed them my bandaged arm. She immediately put the dog on the leash, which made me feel better. That only extended to walks, and while my nervousness of being in my campsite with the off-leash dog next door did eventually subside to unease when they left a few days later, I was relieved.
The third thing I noticed is that generally, people didn't understand the concept of personal space. Kids and adults alike just wandered through my campsite and past the front door of my camper. Three boys, barely into the double digits, smashed my little table I had left at the lake viewing area at the top of my campsite. I caught them, they apologized and shuffled off somewhat ashamed. One was even apologetic!
Then, I had a reaction to the antibiotics I was taking post-dog-bite and had to find an urgent care physician to change meds.
When I returned home, someone with Mexico plates had parked in the drive at my campsite. My only option was to parallel park my long-bed F-250. I hadn't parallel parked since an intense driver's test attempt decades before. I was sure I had failed that test but somehow hadn't. I'd walk 10 blocks before trying that again. Fear has a way of shutting us down.
This time I was angry. Angry, because if I needed to pull out with my fifth-wheel trailer in an emergency, I wouldn't have been able to. My whole purpose of paying for a pull-through was so I wouldn't have to back up with an arm injury. It was the tip of the anger iceberg; I was done dealing with people who didn't understand common courtesy or think rules applied to them.
Anger began to turn to blind rage. And you know what I did with that rage? I performed my first parallel park without hesitation or much thought. Perfectly. The first time. Like a pro. I wasn't Walter, but I definitely channeled my inner badass!
I strutted into my camper, unaware that my entire license plate assembly would be stolen off the front of my truck.
Yup.
The plates I just put on my truck the previous month, for $200+, disappeared. When I reported the theft to the DMV, no one seemed to care. I often wonder if someone is using it to cross back and forth across the border or for other nefarious purposes. Or, perhaps, that only happens on tv.
I poured myself a glass of red in a solo cup and walked up to watch the evening display of birds. It took a drink and a sunset to help me relax, but the relaxation was short-lived. I returned to my camper, only to realize I was no longer alone inside.
Could I not catch a break? I just wanted to cocoon. I wanted time to recover from all the emotional and physical stresses. The world was kicking me while I was down, continuously forcing me to dive deep for the energy to fight back.
My visitor was tiny but elicits a fear response in many. I tried to catch it with the bucket and peanut butter trick, but the desert-dweller must have been afraid of heights.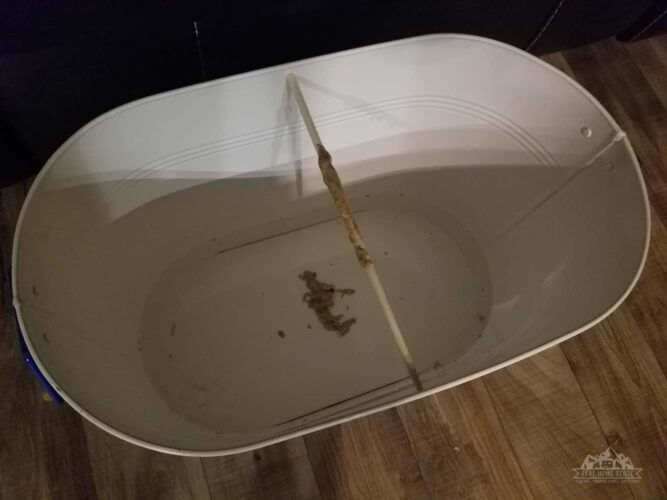 When we lived on the river in Michigan, we had issues with mice coming into our walk-out basement every fall. It took years to figure out that a screen over the exit pipe resolved the issue.
They were the smartest damn things. No traps worked. The Cheese would be gone, and the traps would still be set.
I moved onto liquidy natural peanut butter. I still have no idea how the mice got the peanut butter off without the traps snapping their little tongues.
I wanted to be as humane as possible. Poison was out because we had a dog and children. After weeks of trying everything else, I bought the dreaded sticky traps in desperation. I'd heard they were awful. And they were.
Did you know mice cry and scream?
Do you know what's worse than hearing a baby mouse cry? Looking in your son's eyes, as he tries to rescue it, and seeing his disappointment in you.
My son worked for hours to save the little guy, using baby oil and a q-tip to slowly work every part of his body off the sticky paper. The mouse began to eat and drink, but died a day or two later, probably because his rear end was stuck shut. I suspect that was much more torturous death than the sticky paper, and a quick knock to the head would have been.
My young son even outed me on Facebook with a very public reprimand for my callous mouse-killing ways.
And here I was again. The thought of killing something was distasteful but the thought of living with it even more so.
I was not dealing with an unwanted guest in my space for a second night. I drove to purchase sticky mouse traps. I knew where the little bugger was living, so I knew exactly where to place them.
There in the parking lot at Walmart were enclosed & raised police viewing platforms where the authorities could survey the entire parking lot. My Breaking Bad friends weren't kidding; the criminal activities along the border must be legit.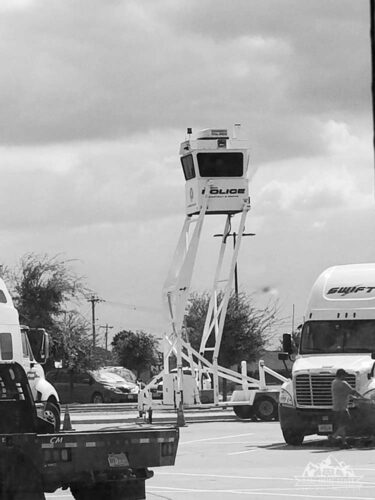 I bought my torture traps and returned to my trailer where I laid them out and uncomfortably retired, unsure of what I'd find in the morning. I had to leave the next day, and I did not want to take this hitchhiker with me.
I momentarily felt guilty when I found him glued to the paper in the morning. I put on gloves to carefully place him and the trap in a paper lunch bag.
I then walked the bag across to the dumpster. I knew I could not just throw him away, leaving the mouse to die a slow, horrible death. I knew what I HAD to do.
I felt a twinge in the pit of my stomach. Sometimes doing the hard thing is the kinder choice. I lifted the metal lid to the top of the dumpster and brought it down hard on the bag, then dropped it in the dumpster.
I never plan to return to Laredo again.