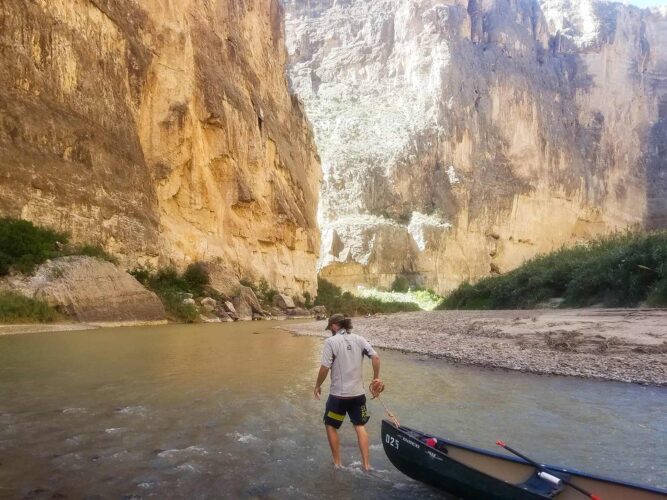 Big Bend National Park is worth the effort to get there.
I crossed the border into Texas, and for the first time since departing Virginia, I was in a new state. One I hadn't been to before.
The Lone Star State
The Longhorn State
The biggest state I planned to cross on this trip.
I could barely sit still in my seat; I was so excited. So when I saw the Welcome Center sign, I had to stop. What treasures did this jumbo state have to offer a newbie?
After taking the required selfie in front of the lone star, I grabbed a few brochures and walked up to the counter.
"I've never been to Texas before. I love nature and hiking. What shouldn't I miss?"
"Big Bend National Park? How did I not know that Texas had a national park? Why have I not heard of it before?"
"It's remote so not many people go off the main highways to go see it, but it's well worth the visit if you can get there. It's a favorite vacation spot for Texans."
They had me at remote, and now that I was a Texan, that sounded like exactly where I needed to go.
So here I was, three months later, finally traveling from Laredo to Big Bend.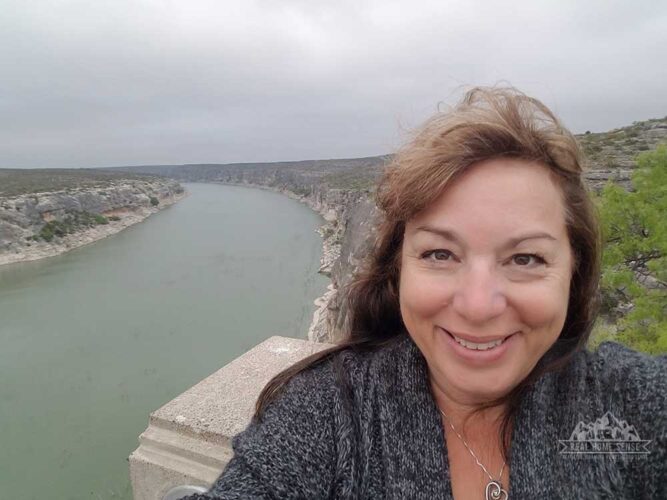 Several years and several national parks later, Big Bend remains my favorite national park for the very things that drew me there in the first place.
Although Big Bend is remote and not overcrowded, it still gets a healthy 450,000 visitors a year. That 2019 statistic is significantly less than Yosemite's 4 million or Zion's nearly 4.5 million visitors during the same year. Since Big Bend is larger at 1,252 mi² compared to Yosemite's 1,169 mi²; fewer visitors and the expansive landscape leave us alone in the wild. I love that feeling; no voices so I can take in nature's chorus.
Some of the more popular areas can be crowded. I never got to hike Lost Mine Trail because I could never get a parking space. Instead, I explored several less popular locations and never saw another soul the entire distance.
And the geography! So varied!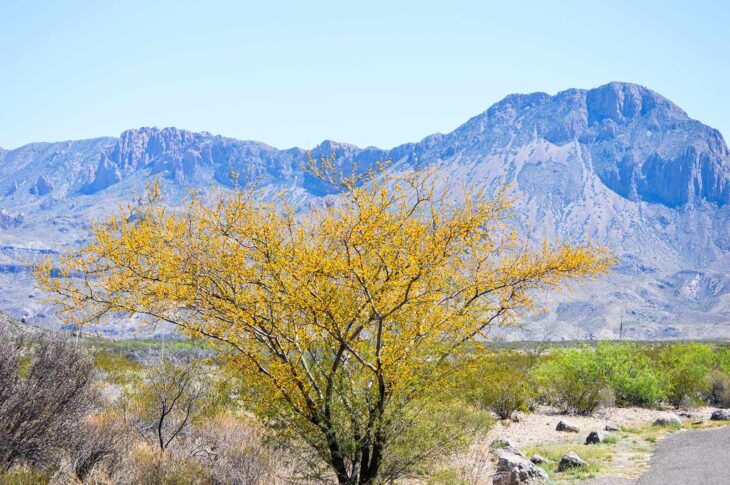 Want greenery and cool mornings? Wander through the Chisos Mountains. The highest peak reaches 7825 feet.
Always wanted to see the cactus bloom? Springtime is the perfect time to visit Big Bend where you'll discover the largest protected piece of the Chihuahuan Desert.
Feeling hot? Go cool off with a canoe trip along the Rio Grande where you'll experience the absolutely stunning beauty of Santa Elena Canyon.
If you want to infuse more multiculturalism into your trip, cross the river into Mexico for the day!
Need to restore tired muscles from all the hiking? Drop by the hot springs and relax in the naturally 105-degree water along the north banks of the Rio Grande.
Historians and geologists have much to enjoy here as well.
Where is Big Bend National Park?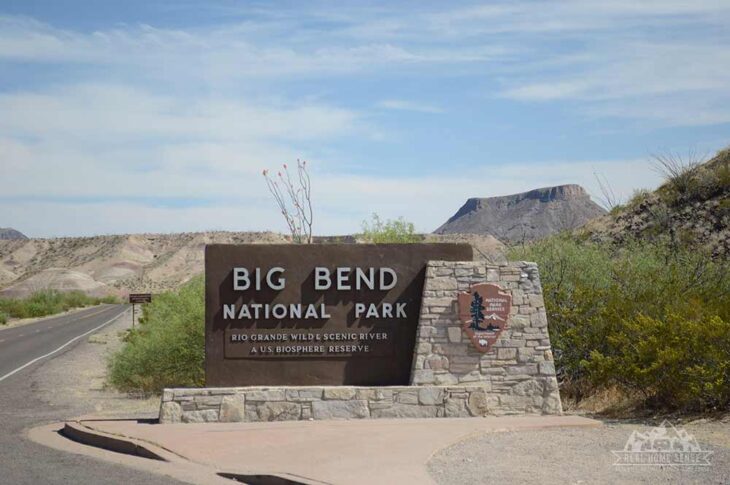 You'll find this paradise in the south-western part of Texas between San Antonio and El Paso. Look on a map for the dip in the US/Mexican border and that's where you'll find Big Bend after a series of rough and winding roads. I drove the road along the border from Laredo and the drive was a lot more interesting than taking the main freeway. If you do this, plan for fuel stops accordingly as there are stretches without anywhere to fill up.
Camping near Big Bend National Park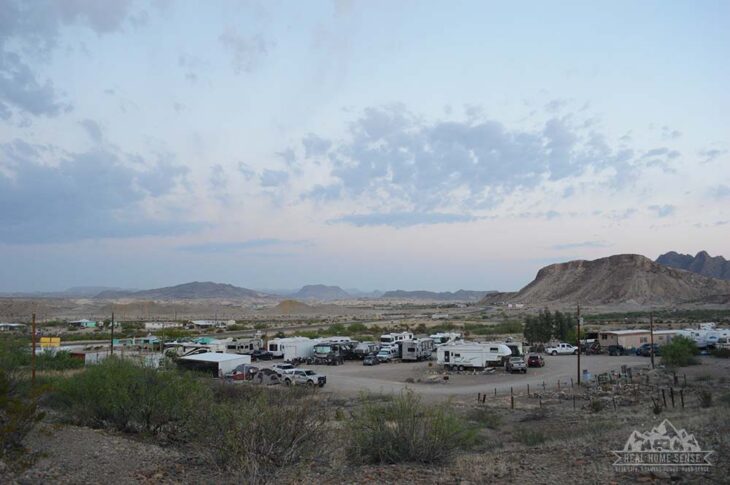 There are limited choices for camping near or within Big bend National Park. There are several campgrounds within the park but if you require internet for work, you will likely have to stay outside the park. They fill up fast so you are best to have a reservation in place. I stayed at the Study Butte Campground as it had internet available but what I found was that it only worked in the early morning, and that applied to my Verizon internet as well. I suspect that was because most everyone headed into the park early in the day to beat the heat and then came back to relax afternoons. The internet was too unreliable and slow for me to work after about 11am. That left me to hike during the heat of the day but I was just happy to be there. Since the park is so large, it takes a while to get to where you're going as well, so take that into account while planning your workday. I only spent two weeks in the area but would have stayed longer had the internet been more reliable.
Don't expect a lot of space between campers here in a regular camping season.
There were several nice things about Study Butte Campground. I could walk to the little grocery store across the street; they even had specialty food items for gluten intolerant and vegan customers. It was the closest location to the entrance of the National Park, and it was a short drive to Terlingua where the Starlight Theatre, the cemetery, and La Kiva Restaurant & Bar are not to be missed attractions. Actually, the campground has its own little cemetery of its own; take some time to read the unique headstones. I experienced my first dust storm here and an easy climb on the hill behind the campground is a nice place to watch the sunrise.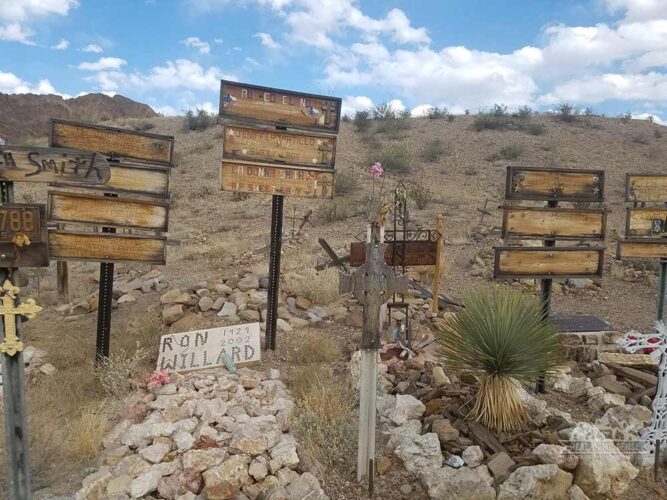 The only fuel in town is a couple of minutes down the road, and you can get some breakfast in the diner there too. There is a gas station inside the park at Panther Junction. Expect to pay more at both fuel stations due to the remote locations and lack of competition in the area. You'll also find some outfitters offering adventurous and fun activities. I invested in a canoe trip and will share more on that later. It continues to be a highlight of my life to date.
Upcoming: More About the Big Bend Area
I plan to share more details about my hikes in coming posts, including a day trip to Big Bend Ranch State Park, another attraction, and an easy day trip from Terlingua & Study Butte.