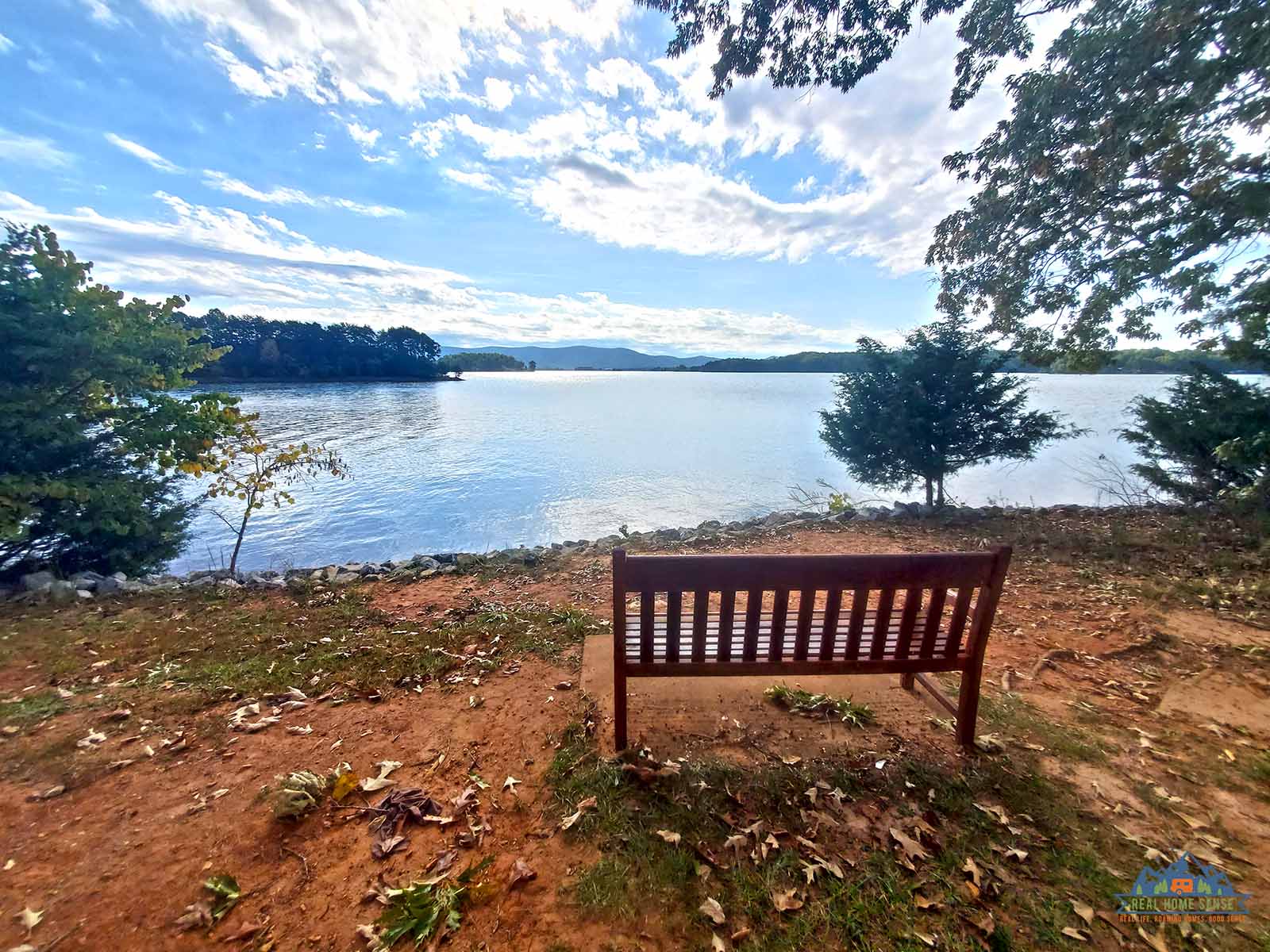 You'll find Smith Mountain Lake camping at Smith Mountain Lake State Park and at three or four other private campgrounds around the lake.
The first time I heard about Smith Mountain Lake, I knew I wanted to see it.
Smith Mountain Lake is the second largest lake in Virginia with 500 miles of shoreline. It was created in the sixties by the Appalachian Power Company via a dam built for hydroelectric power. The waters of the Roanoke and Blackwater Rivers flooded 20,600 acres of (mostly) farmland. Since its shores are nestled amongst the Blue Ridge Mountains, the fresh-water fjords offer wonderful fishing holes and tranquil blue waters with green shores.
Smith Mountain Lake State Park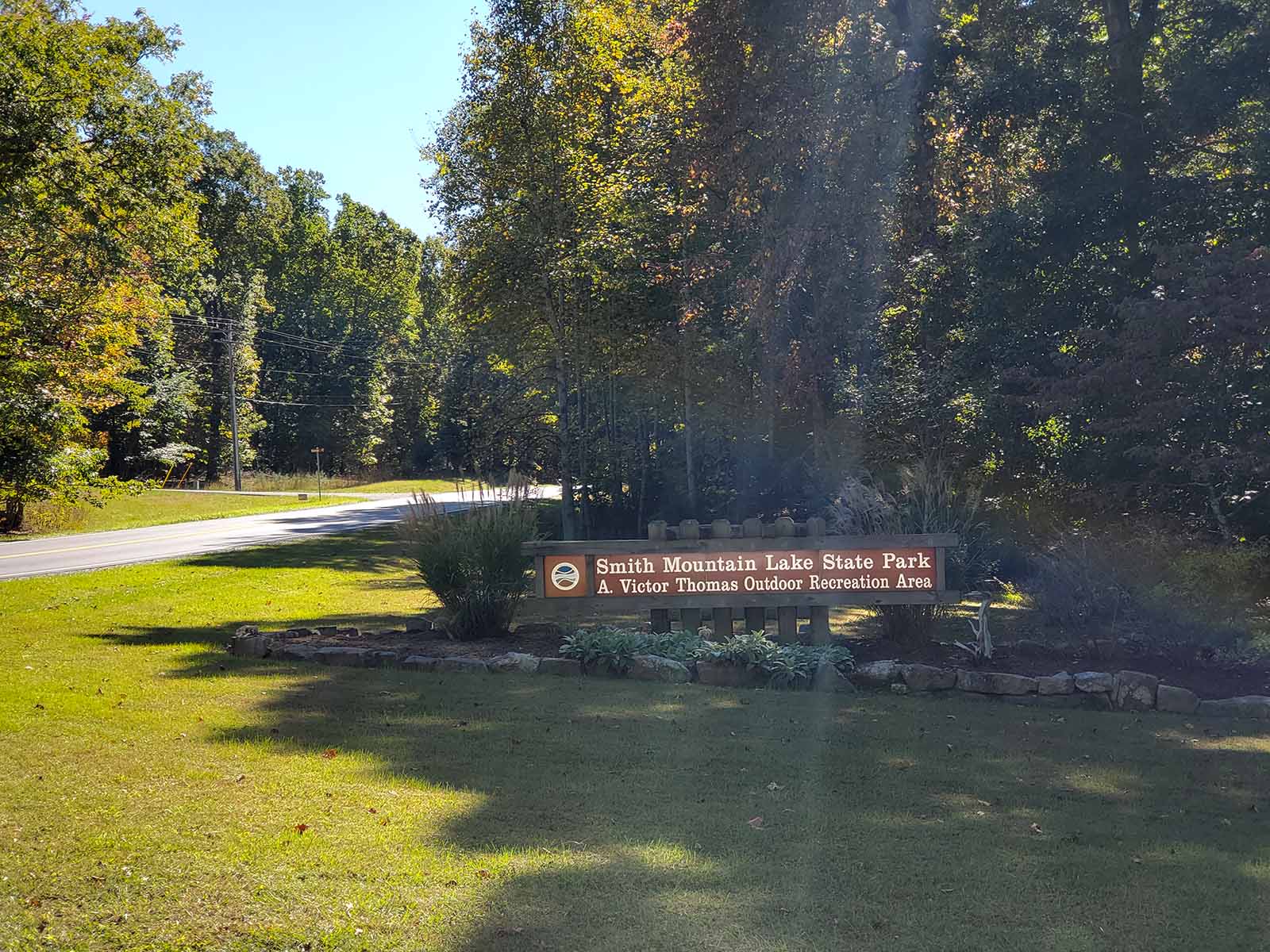 On the northeast side of the lake, after trundling down roads with rural neighborhoods, you'll come upon Smith Mountain Lake State Park. Opened in 1983, visitors swim, boat, fish, and picnic by the water's edge. You can rent cabins or stay in the campground. The Discovery Center, boat rentals, and beach concessions are closed in the off-season.
Smith Mountain Lake Campsite Availability
I booked two months in advance to be sure I could stay over a weekend. Known as the Jewel of the Blue Ridge, I assumed weekend campsite availability would be challenging, so I was pleasantly surprised when I was able to book a site. I had limited choice but was very happy with the site I got. There was more availability through the week.
The campground is closed for the winter season between the first Monday in December to the first Friday in March. In November, it may close two weekends for a managed deer hunt.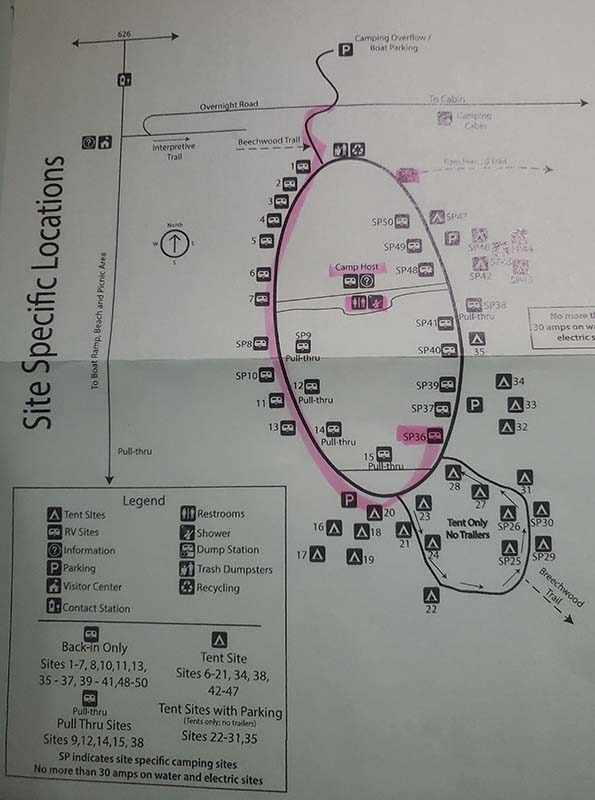 Smith Mountain Lake Camping Amenities
Although you can see your neighbors there is enough comfortable space between sites that you don't come face-to-face and do not have to socialize if you are there for quiet solitude. Walks through the camp will result in friendly "hellos" and further conversation if you are so inclined.
Upon arrival, I checked in at the visitor center and followed the map to the campsite. Tried to follow the map to the campsite. I found it a bit confusing and took a wrong turn and ended up in the cabin area by mistake. I'd just missed an additional turn and was able to rectify my disorientation quickly.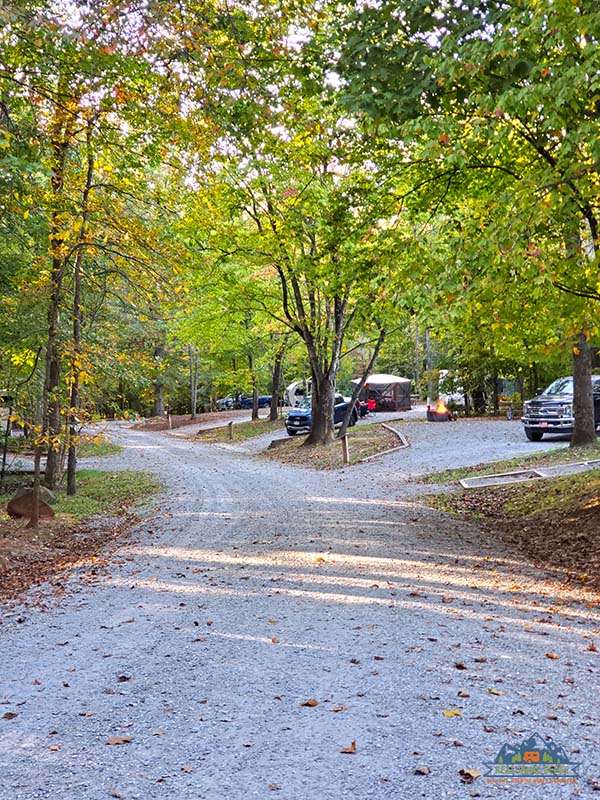 It was a much smaller campground than I expected. The host and restrooms are central, resulting in a short walk from every campsite. Wood is available for purchase from the camp host.
The restrooms are clean and roomy, with each shower individually accessible from the exterior of the building. Private showers are the best, especially when they have hot water, which these do!
The RV sites all looked reasonably flat with a gravel surface, and had access to electricity & water. Each site has a picnic table, fire pit, and a hook for a lantern. There is a dump available as you exit the campground.
Many of the sites were large with some pull-through and the remainder back-ins. I saw several campers with boats and RV's on their site. One vehicle is allowed but there is overflow parking for boats and additional vehicles.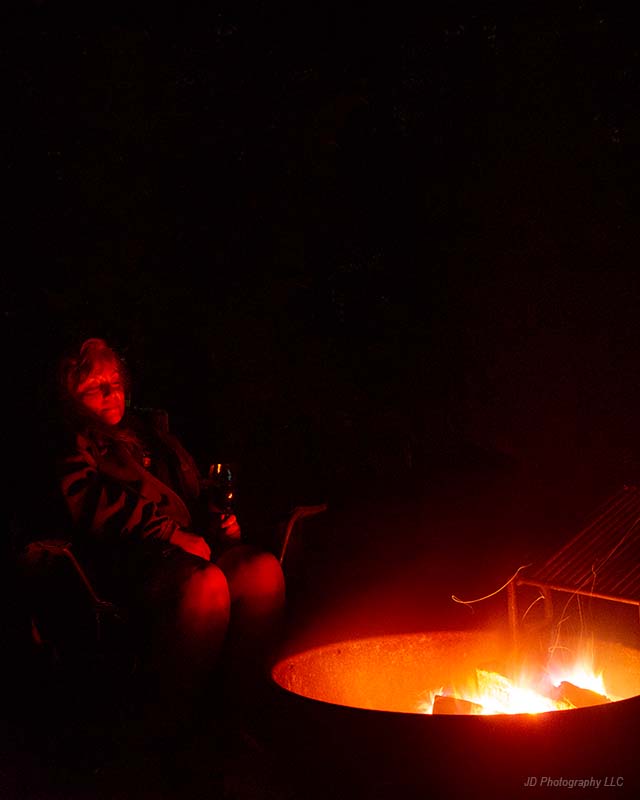 Smith Mountain Lake Camping Internet Availability
This was a non-working weekend but my T-mobile hotspot had a good signal, whereas my Verizon internet was slightly temperamental, which was wonderful. I turned it off and relaxed.
Smith Mountain Lake State Park Hiking Trails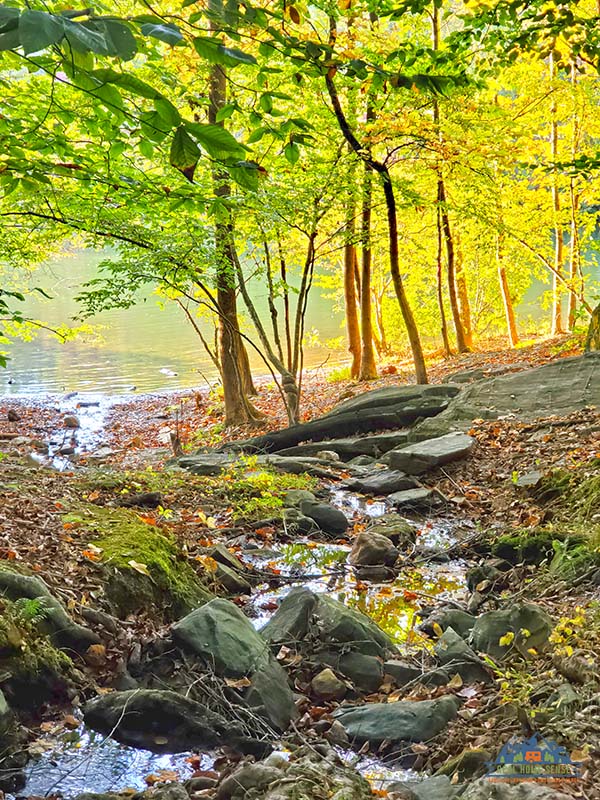 There are a couple of trailheads in the campground. The Beechwood Trail accessible from the Tent sites has a short loop that takes hikers by the water's edge, along a stream, and back into the campground up near the cabins and dump. I walked that a couple of times during my stay because I camped here specifically to view the lake. It's not a flat walk and does require some uphill and downhill walking to get to and from the water. Those who walk regularly would consider it easy.
Lake Access from the Campground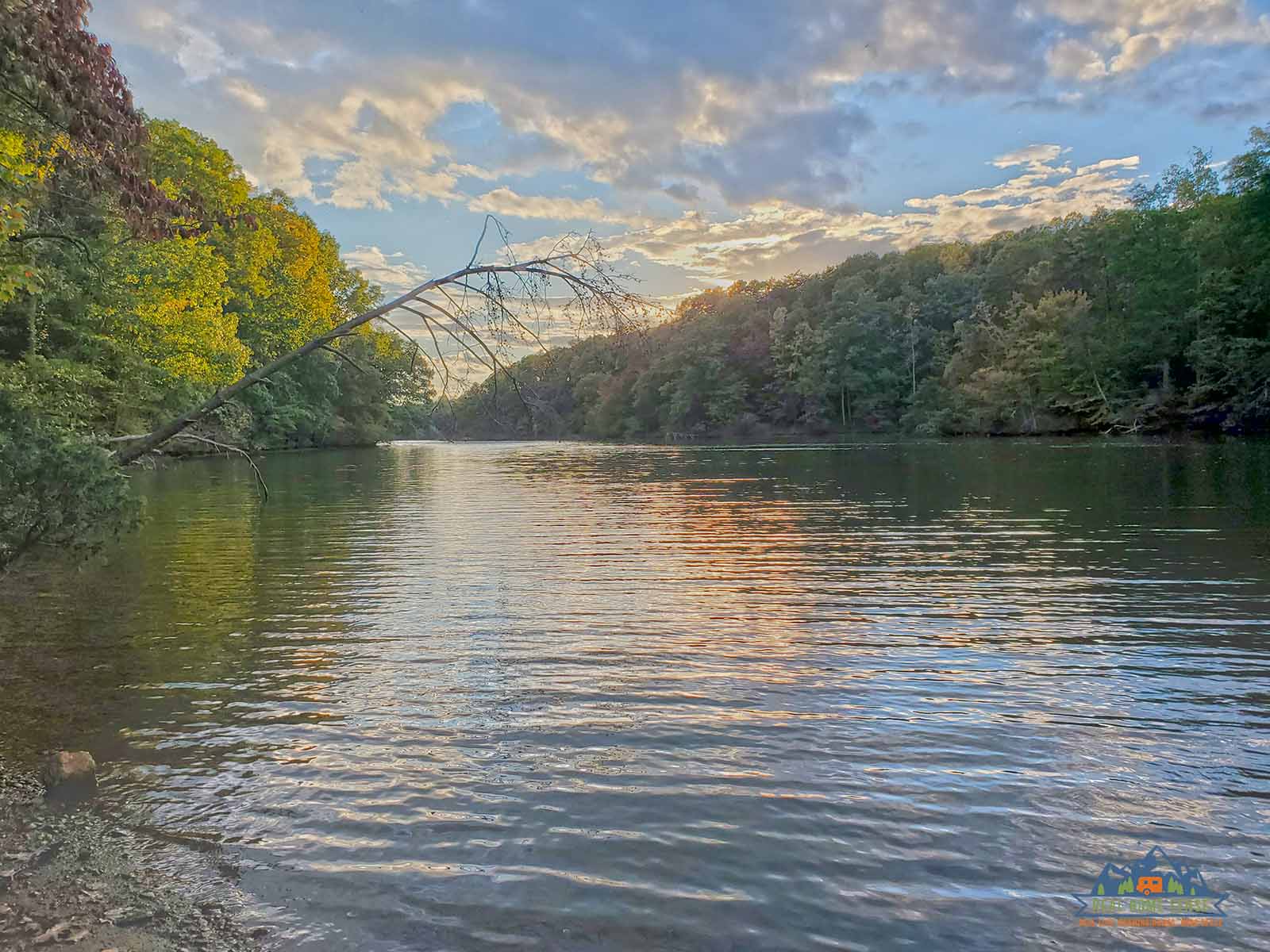 I was hoping for more of a beach and longer lake views so this was somewhat disappointing. There is more waterfront in the park itself but none within an easy stroll. Plan on a long hike, a bike, or a drive to access more waterfront.
Smith Mountain Lake Camping at Night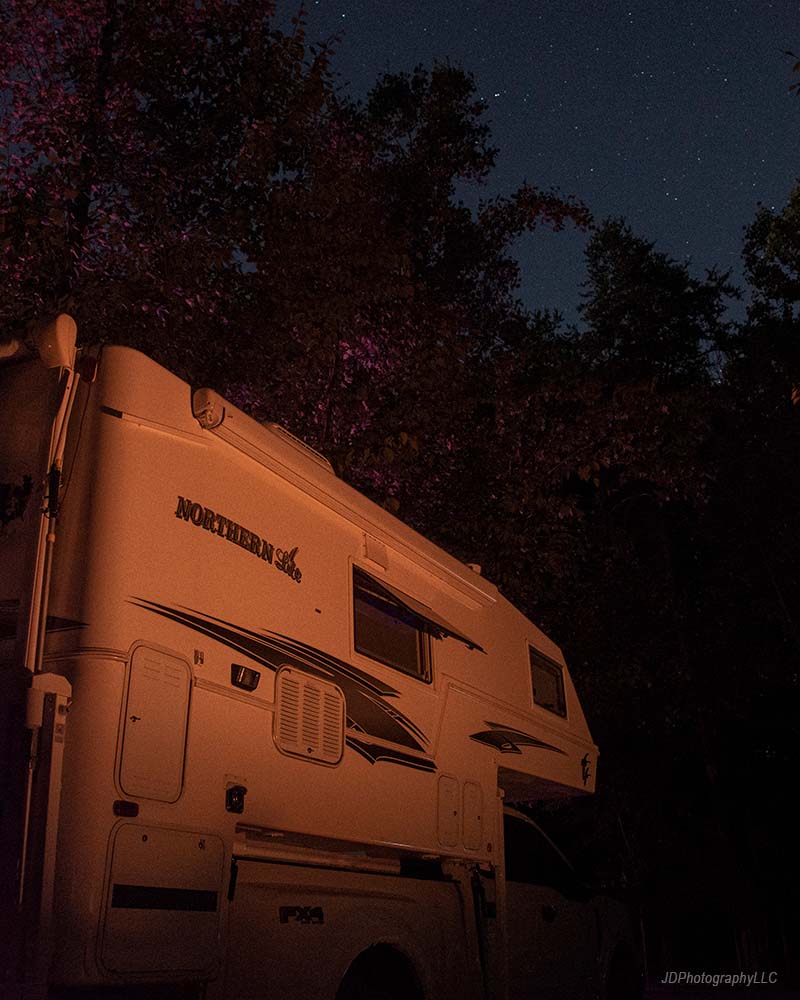 If you're a stargazer, you'll enjoy the dark skies here! There's something special about peeking at stars amongst the branches of tall trees with the light of the fire reflecting in your eyes. This was the best part of the stay for me; sitting in the still quiet of the night waiting for the fire to slowly burn itself out while gazing upward.
Explore Smith Mountain Lake State Park
There was much more to Smith Mountain Lake than explored. I thought I saw the beach but discovered I'd only toured the waterfront around the Discovery building. Parents can keep their little ones busy on the playground, followed by a picnic. Take a short hike to the point to see the the osprey nest. I never did see the beach!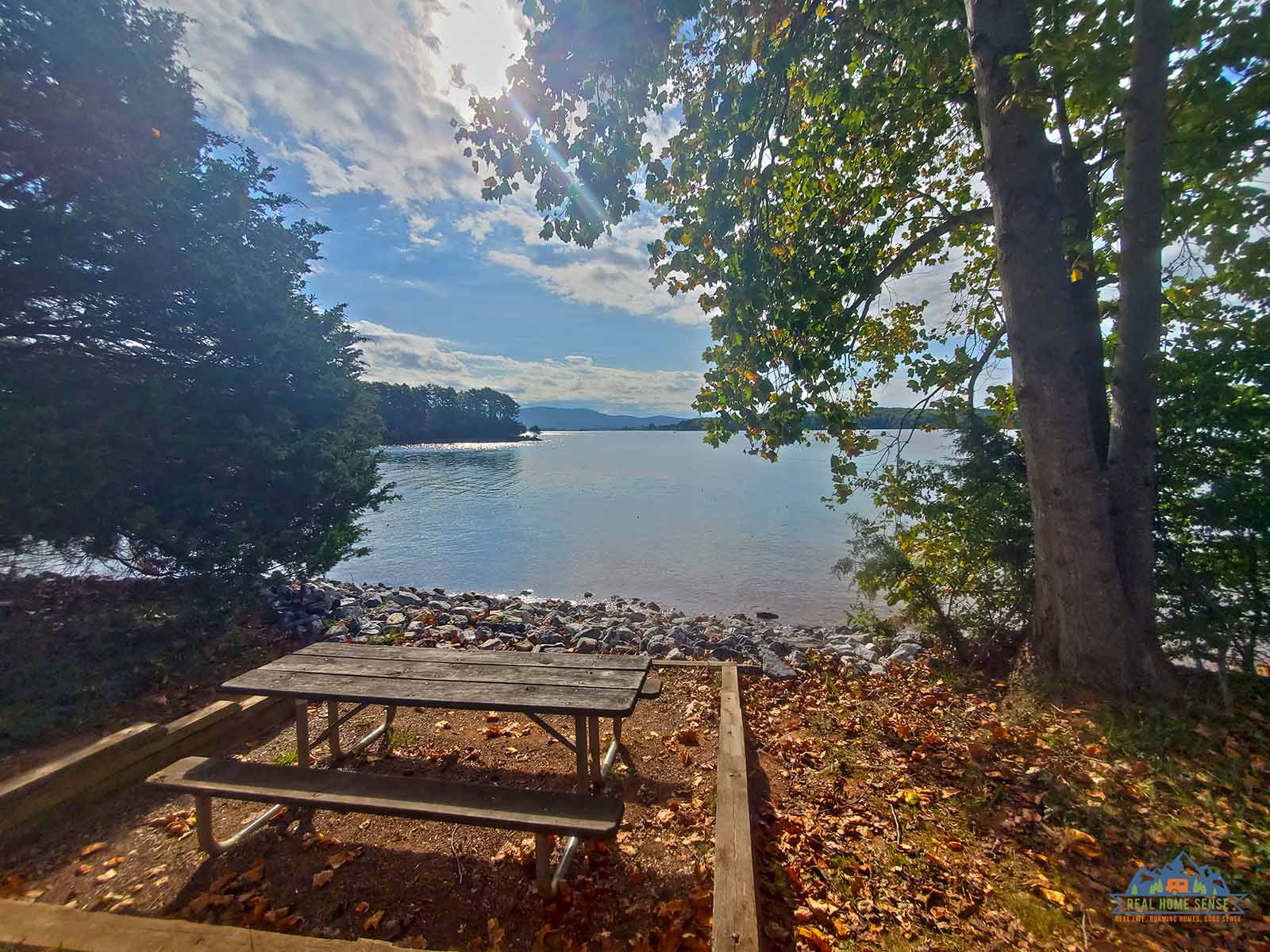 If I return, I'll be sure to have either a boat or a bike to take advantage of all this Virginia state park has to offer.
Smith Mountain Lake Camping Location
Smith Mountain State Park is located at 1235 State Park Road, in Huddleston, VA 24104.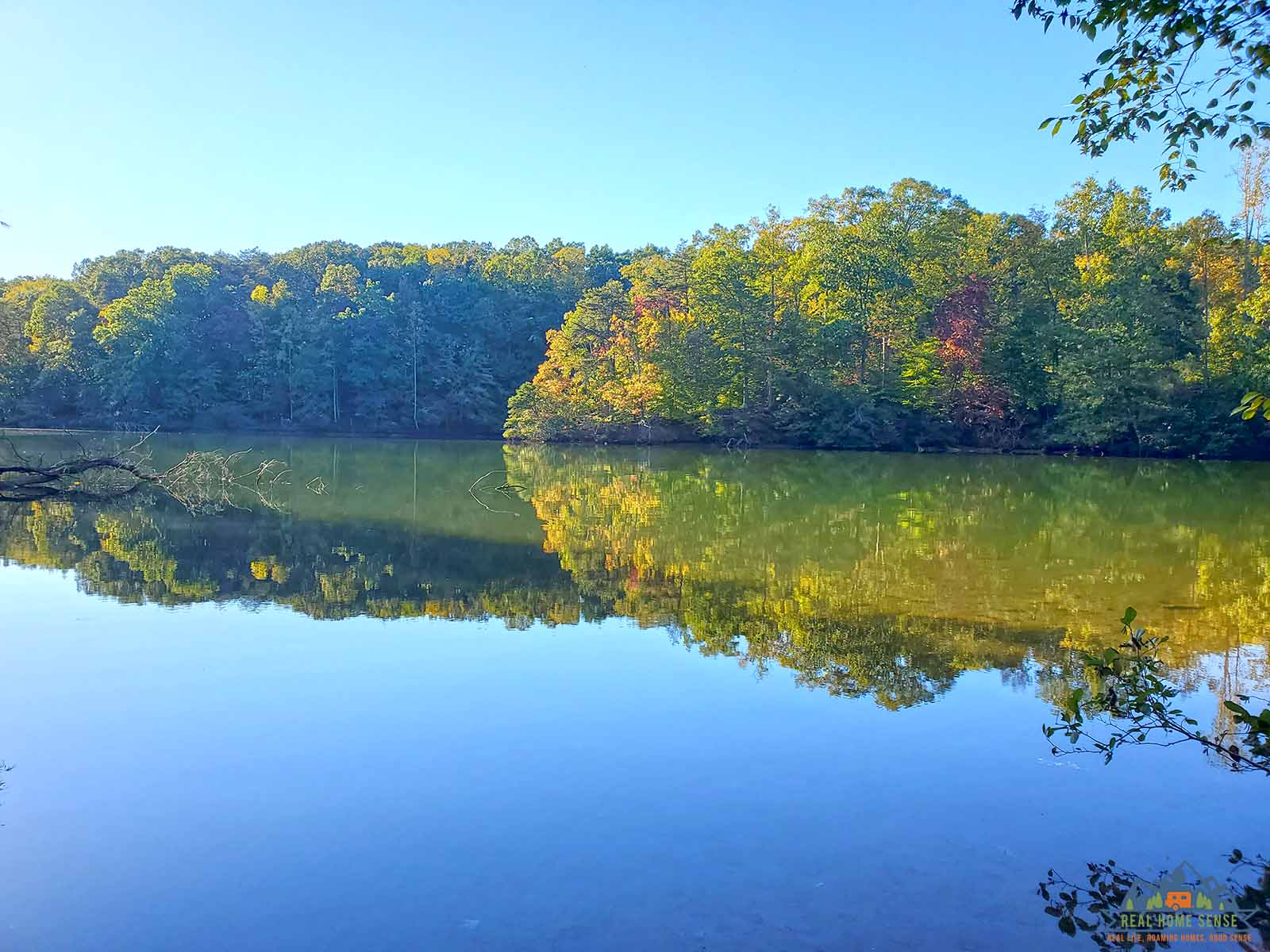 Check out some of the other campgrounds I reviewed here.