Rainbow's End
What is there to discover at Rainbow's End? A place to camp! Rainbow's End is the Livingston, Texas, campground operated by Escapee's RV Club and is the home of their head office and mail services.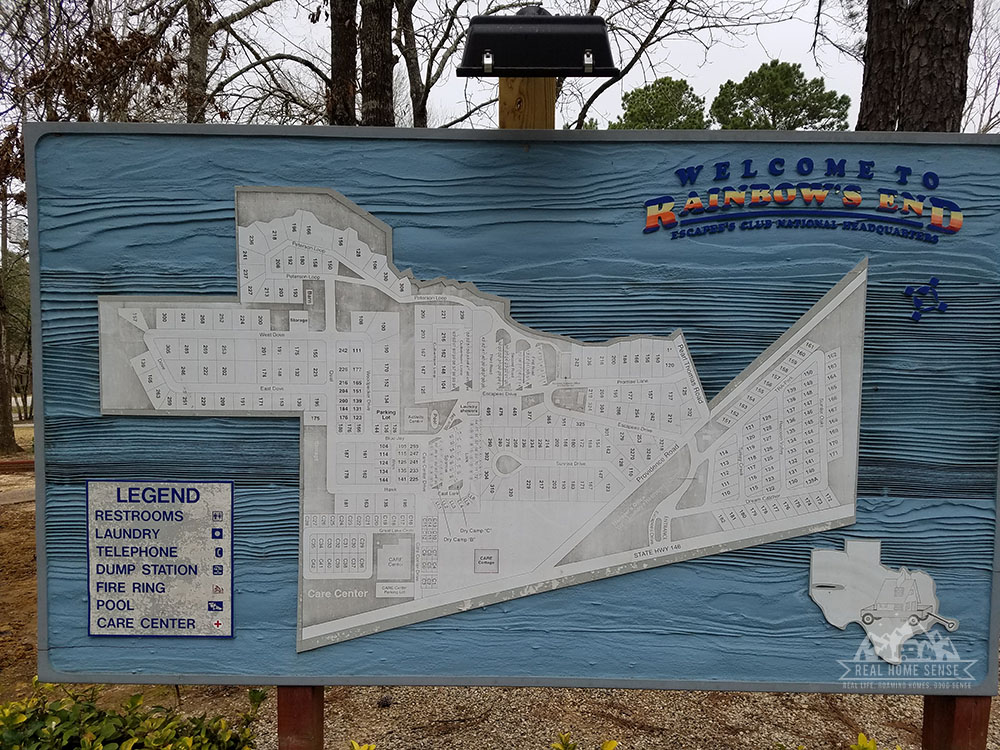 There are Escapees resorts, also known as SKP parks, and affiliated campgrounds all over the USA, but this is my home base because it's where I chose to domicile. They have convenient pull-through sites for those of us only staying a day or two (I actually stayed a week), and they have many other sites for campers staying a month, a season, or full-time.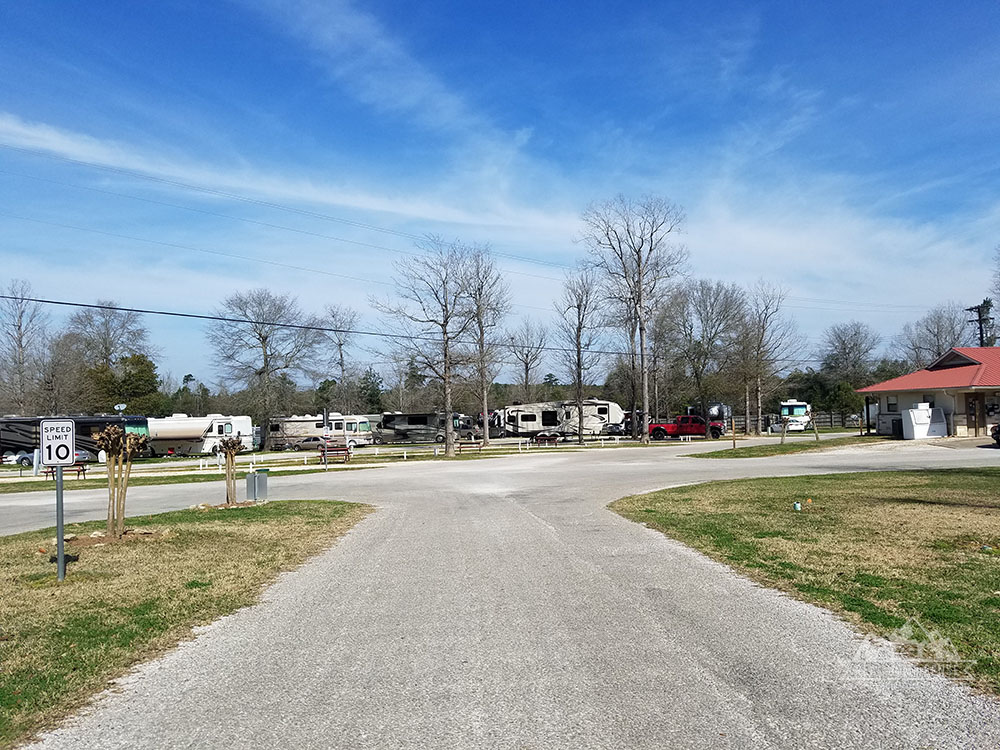 The community of houses built in the neighborhood is unique because most of the garages were designed for RVs.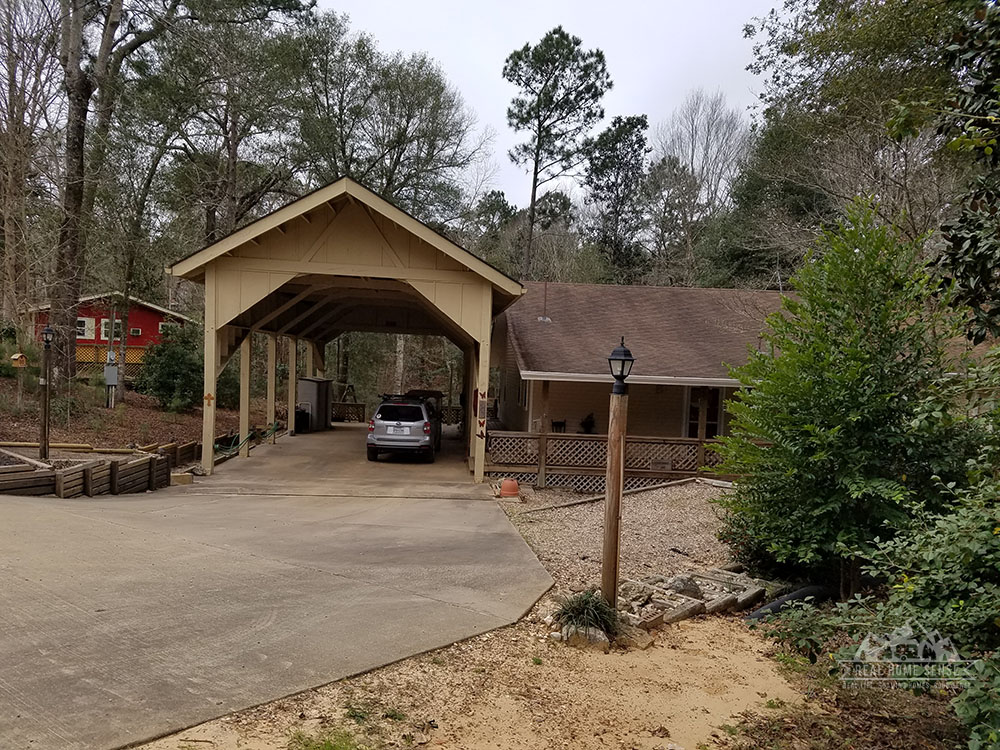 I discovered something new here! Instead of building an entire house, you can create a build-out from your RV that extends your living space! A larger living room, an extra bath, but the main living is still in the RV. How cool is that?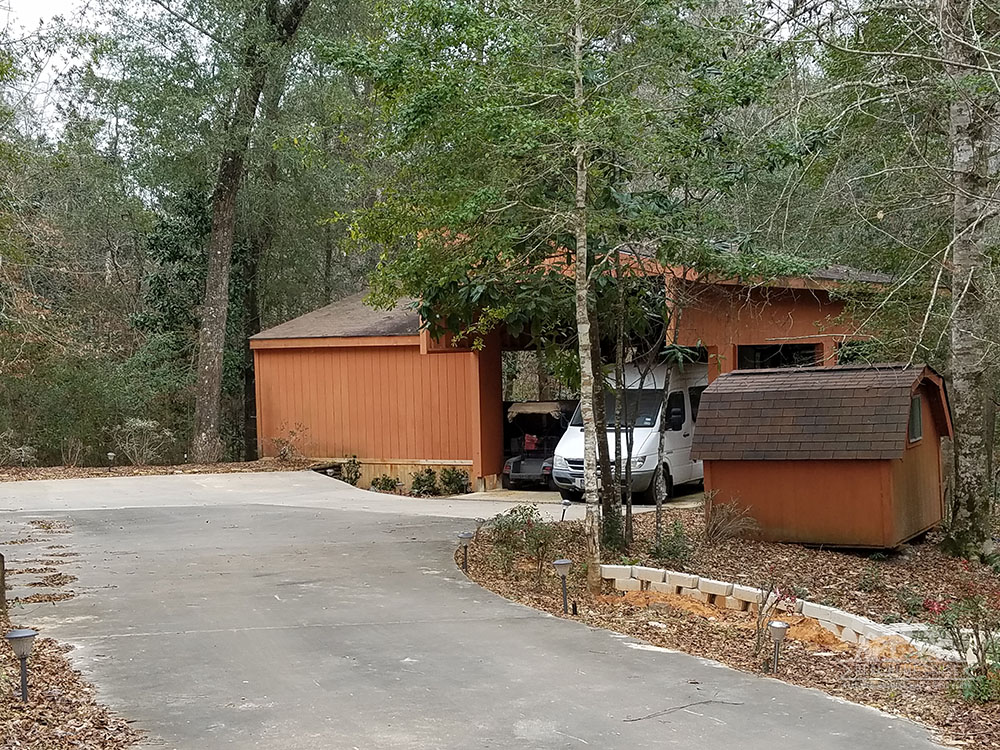 If I decide I don't want to travel full-time anymore, I'd consider something similar. I could still take the RV out and travel with it when I wanted. Rainbow's End and other Escapees parks offer short-term camping as well as deeded lots and/or renewable leases for long-term stays.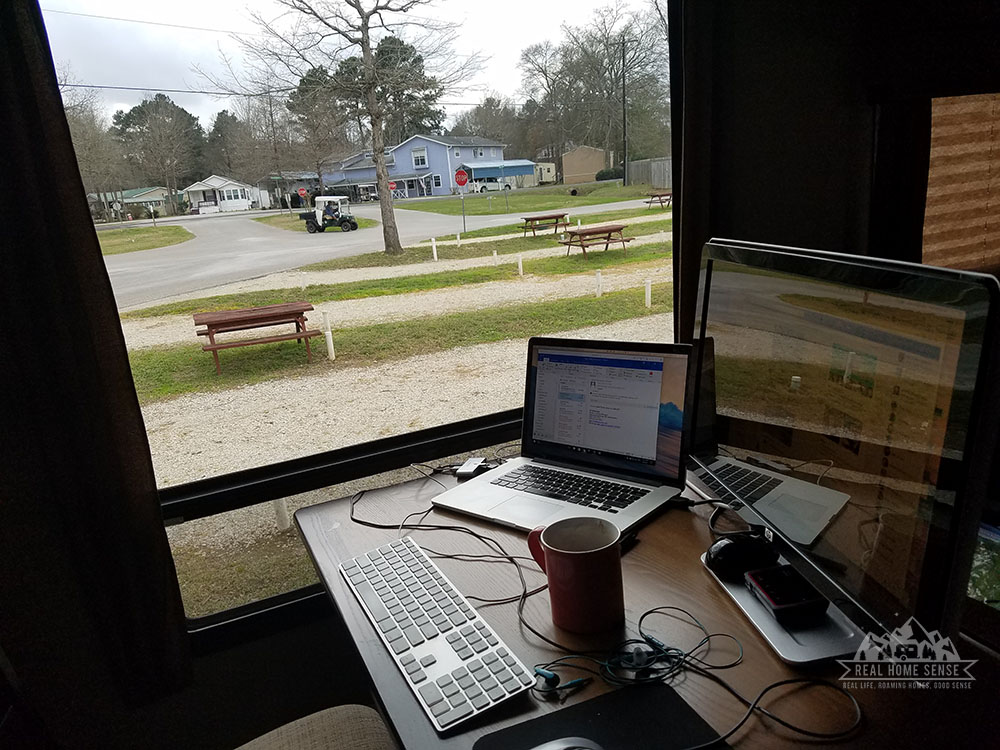 Rainbow's End has an active community with lots of activities targeted for retirees. I didn't participate since I spent my days at work, but there was always something going on. When not looking at my computer, I watched people & their pets come and go from the fenced off-leash area near the campground office.
Livingston Texas
Livingston Texas is located about 75 miles north of Houston in an ecological area known as Pineywoods, named for pine forests that extend east into Louisiana, Arkansas and Oklahoma. This area receives up to 50 inches of rain a year. As visitors move south and west in Texas, rainfall and humidity decreases, the forest transforms into prairie, and eventually desert.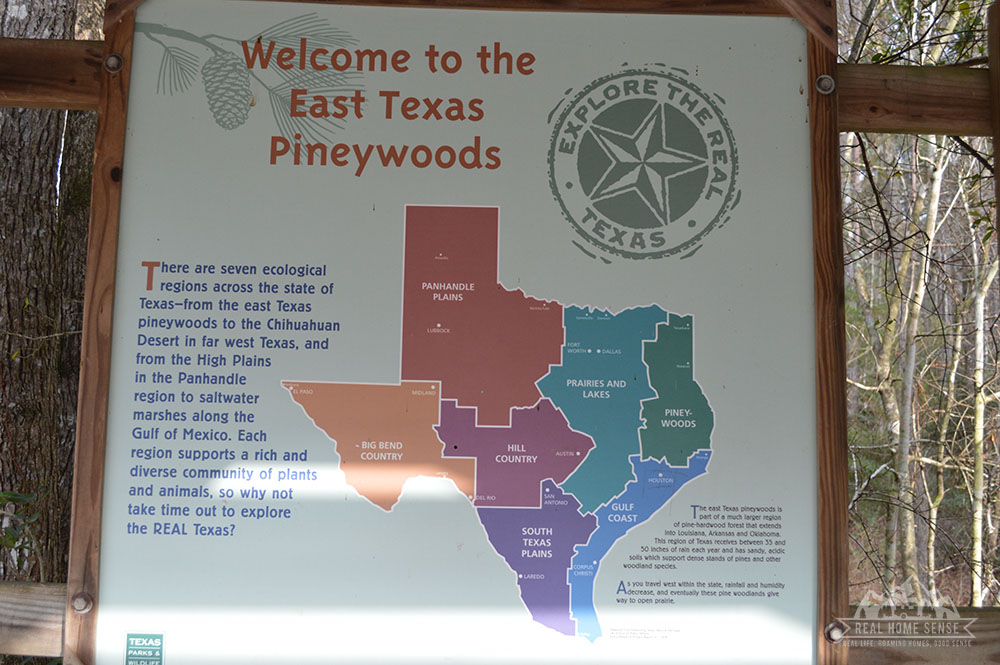 As I mentioned in my previous post about domiciling in Texas, the good thing about Livingston is that it's small… but the negative thing about Livingston is… it's small. After working all day, I enjoy heading out in the evenings and weekends to explore but there wasn't a lot of "living" to do in Livingston after 6pm!
What there is to see:  this train…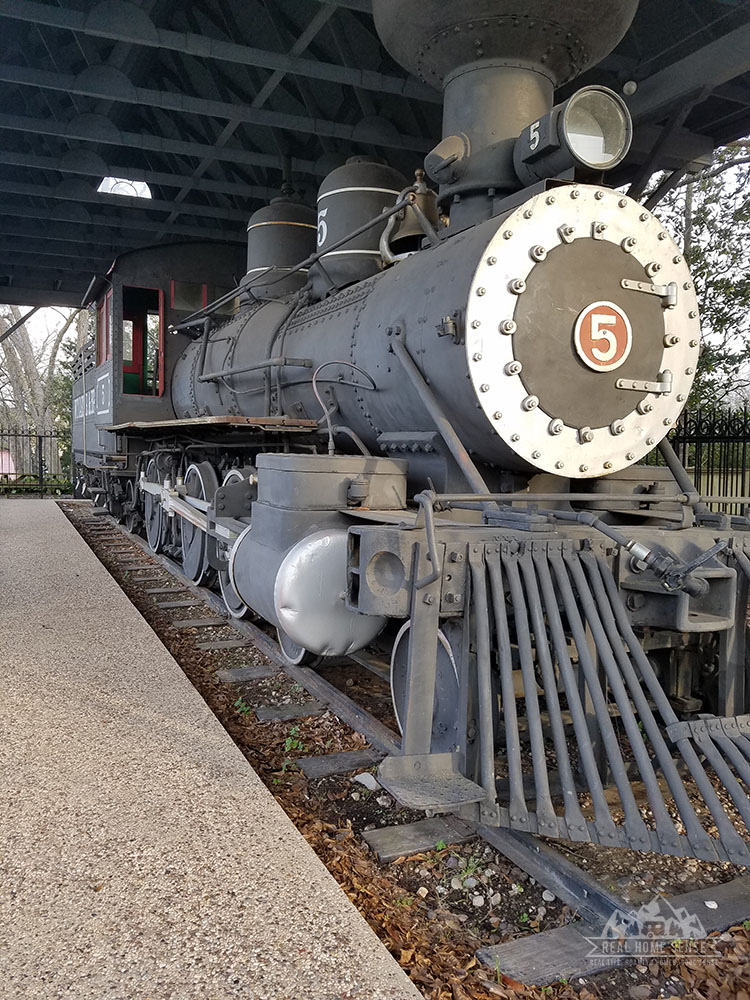 or the cool pink house nearby.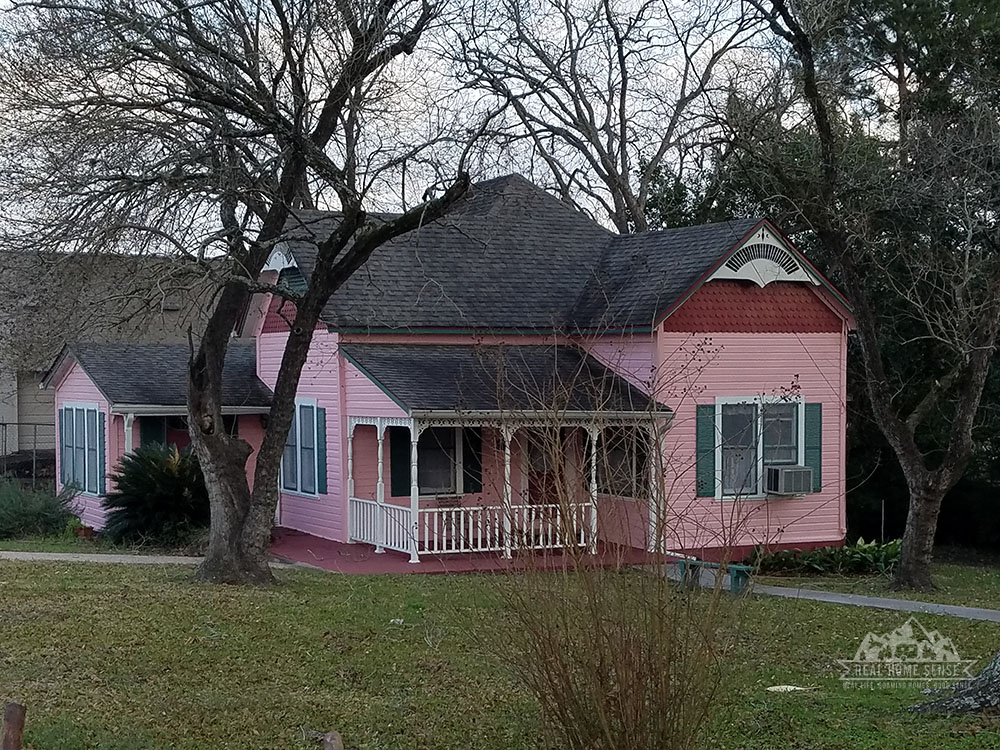 Oh, and the historic log cabin between them.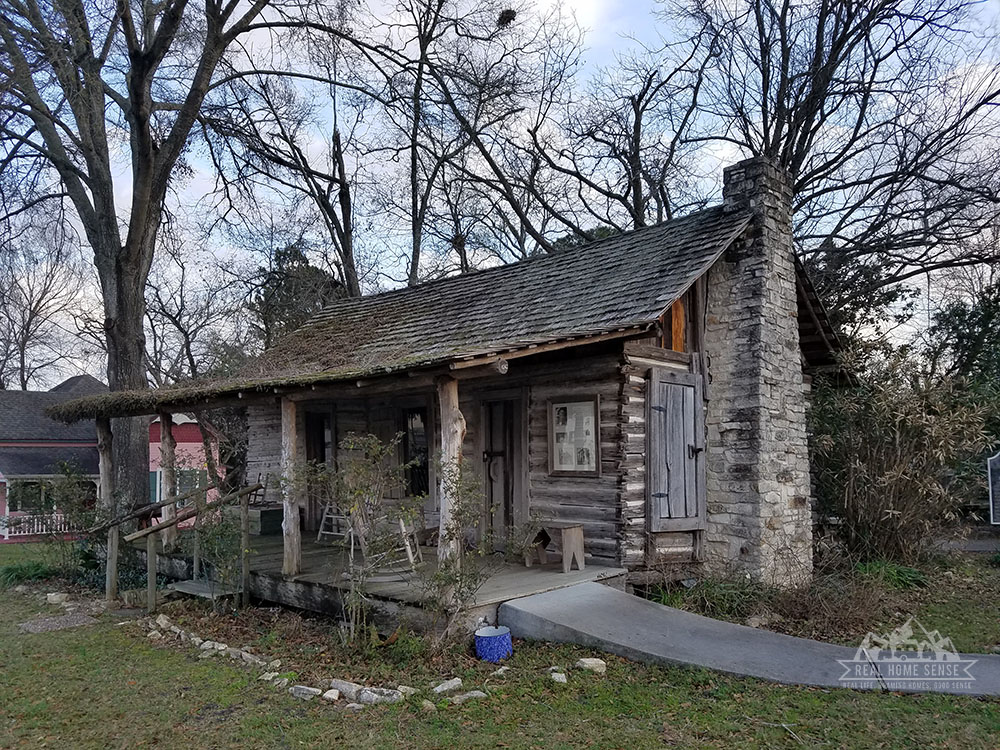 The government buildings are the most prominent architecture in downtown Livingston.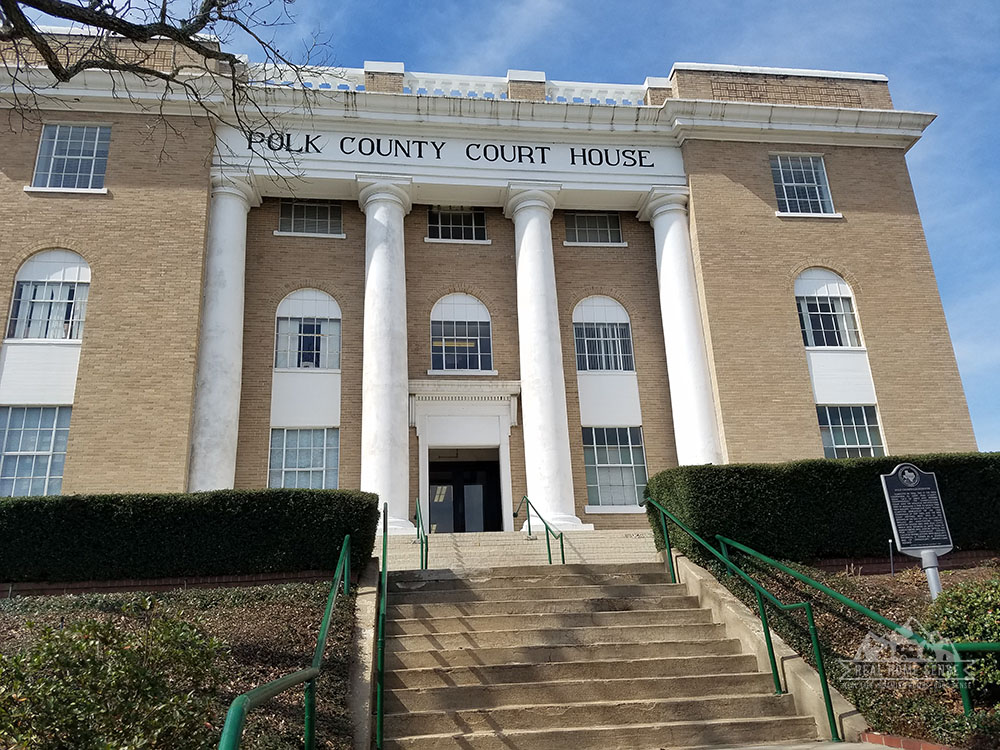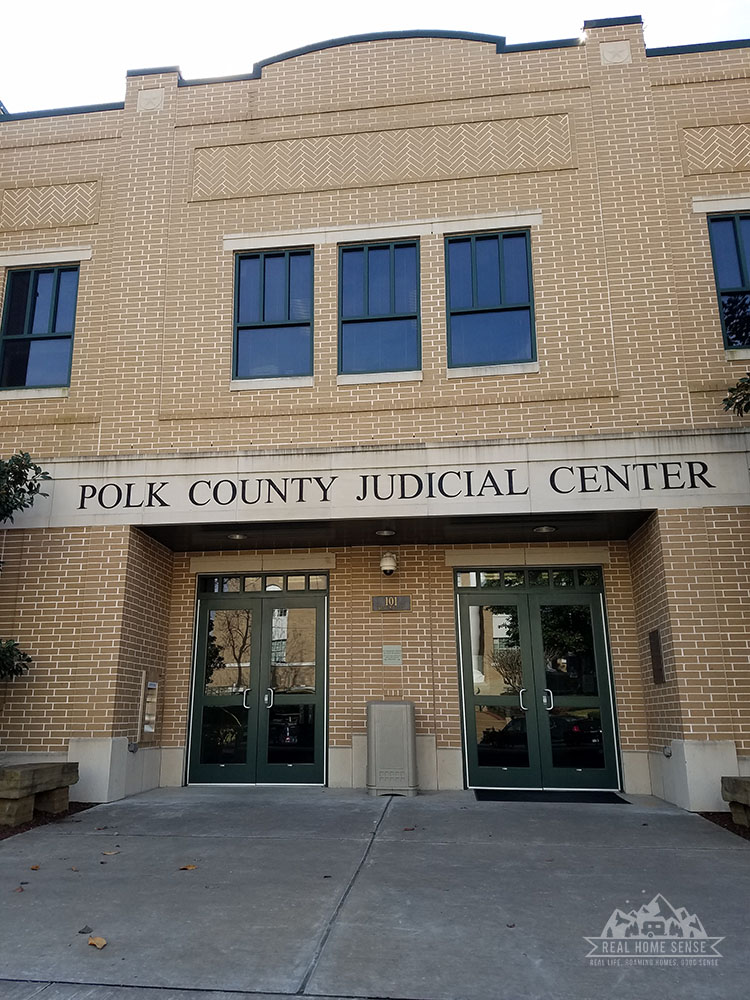 There are several restaurants, none of which I tried, so I can't recommend any. I did my grocery shopping at H-E-B which wasn't as big or as nice as the one in Conroe, TX, but still had a reasonable selection. Lowe's is located next to the grocery store, should you need any hardware supplies.
If you've found fun or interesting activities or locations to visit while there, please share as I'll be going back for my annual vehicle inspection and license renewals. I did visit a nearby state park that is beautiful for camping, short hikes, and boating.