Lake Livingston State Park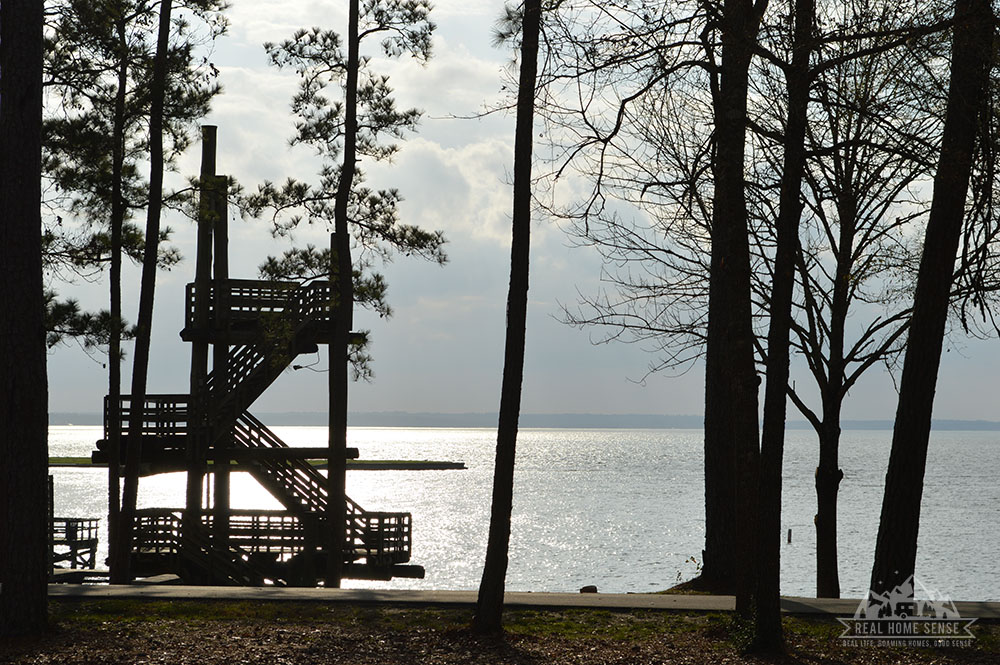 Not far from Livingston is Lake Livingston State Park. I probably would preferred to stay here but the campground was closed at the time for renovations and repaving. I bought a Texas State Park Pass and spent the day wandering around the park.  As so many of the southern lakes are, Lake Livingston is the result of a damming, and functions as a water reservoir.  It's one of the largest reservoirs in Texas and supplies SW cities, including Houston, with their water.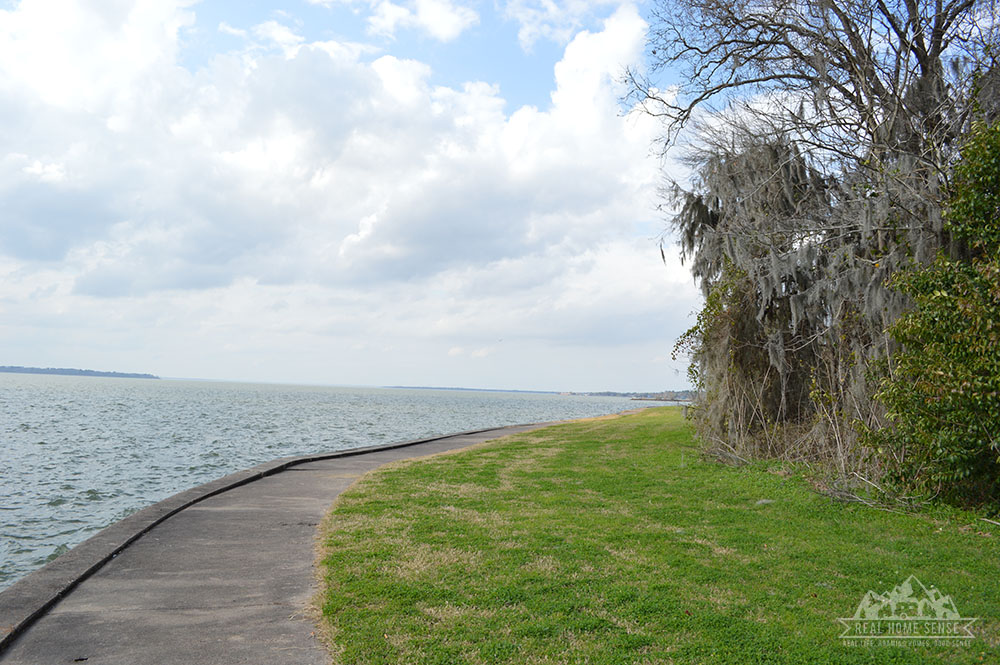 Ideal for boating and fishing because of its size and consistent level,  the park rents out kayaks, canoes, paddle boards, and fishing equipment.  If you are angling off state park land, a license is not required.  White bass is the popular catch here but perch, catfish, sunfish, striped and largemouth bass can also be reeled in.  If you bring your own boat, there's a boat launch and pier.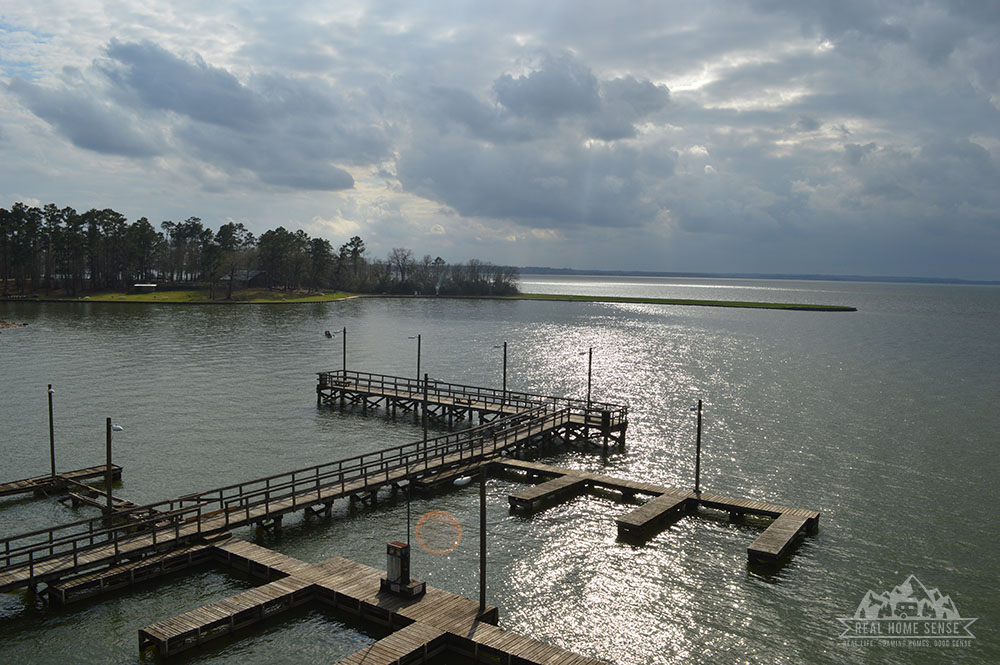 The park itself is fairly young, having been protected since 1977. Texas Parks & Wildlife set aside 635 acres along the southeastern edge of the lake. There are trails through the forested areas and there are extensive boardwalks through swampy portions where alligators may reside.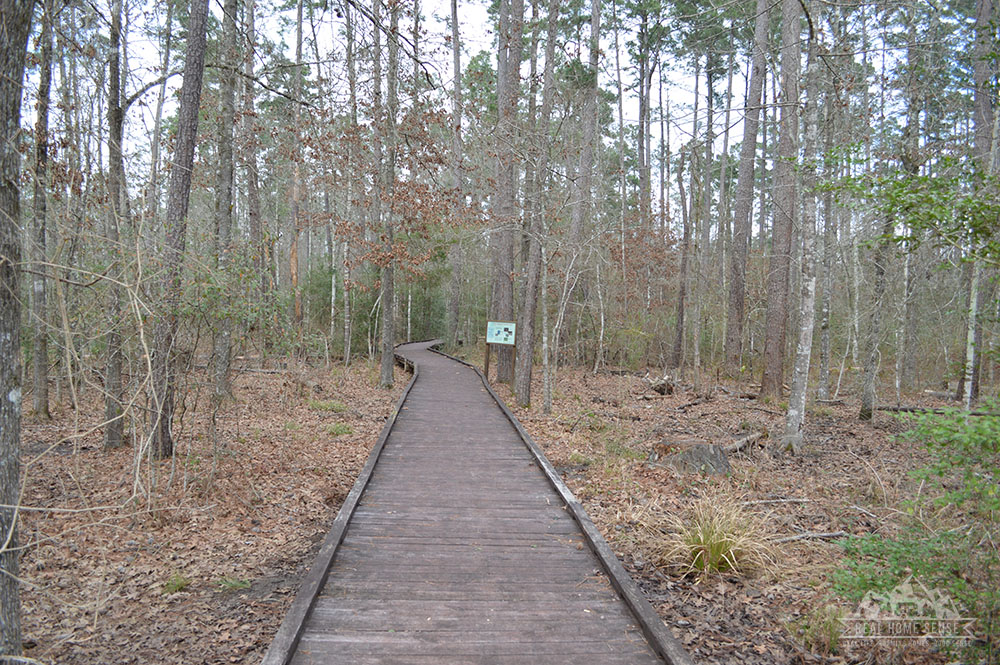 Yes, this park has alligators! I never saw any; I suspect they tend to stay away from the areas frequented by pedestrians and cyclists, but stay aware. Swimming areas close at sunset as this is when alligators are most active and looking to feed. The state park website warns to only swim in designated areas.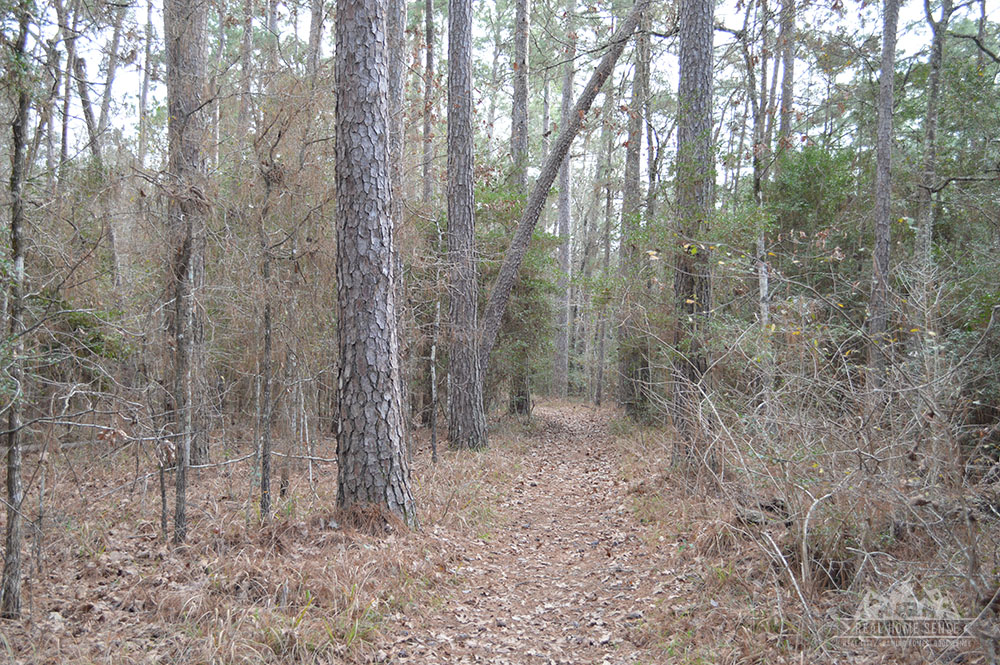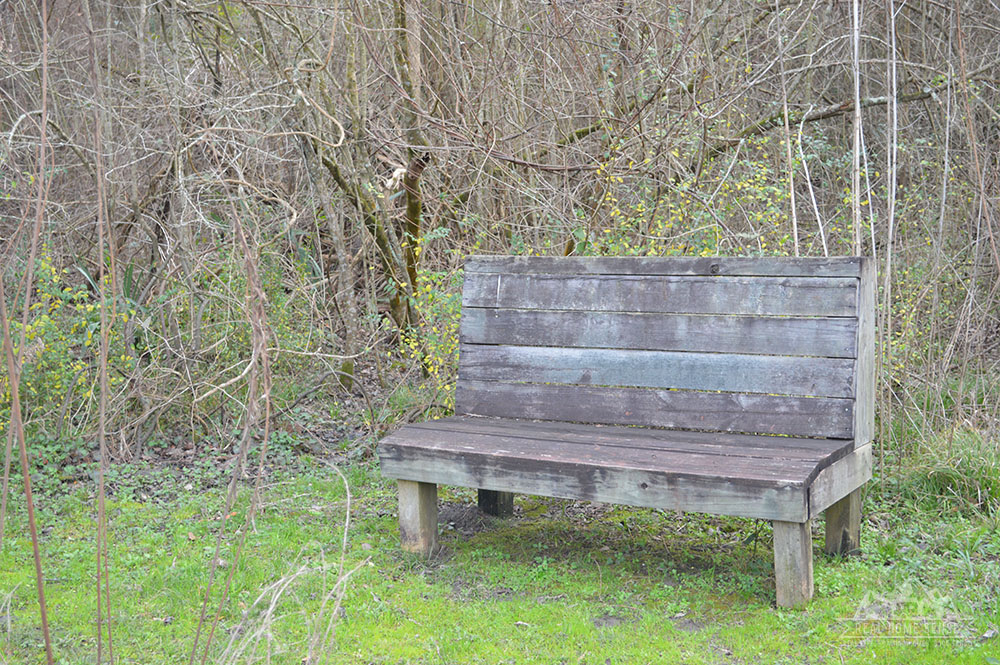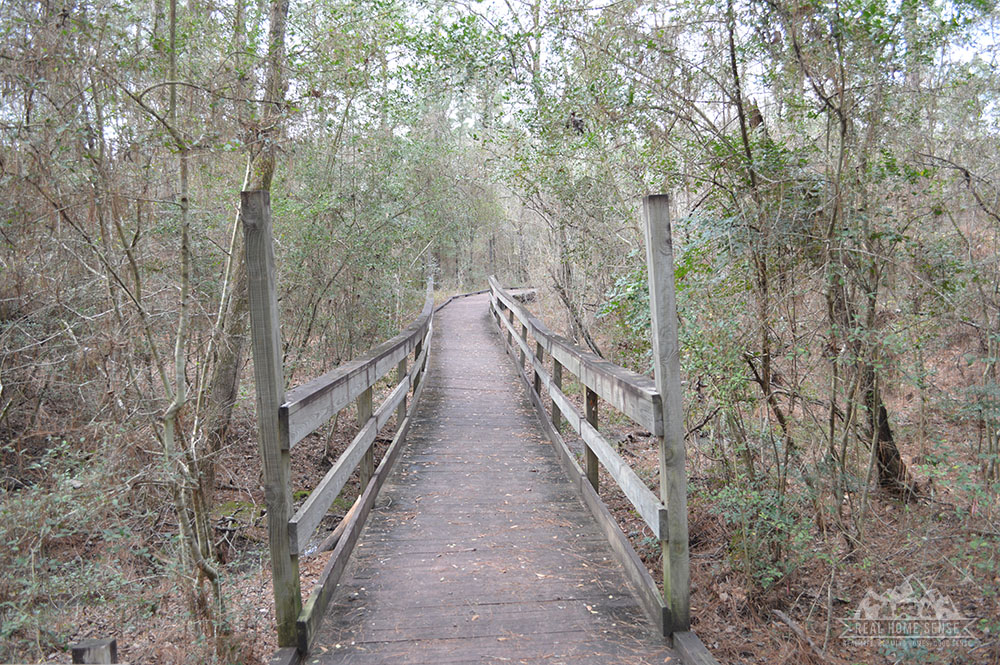 I was only able to follow trails for a couple of miles before I ran out of places to hike while it was still light.  The observation deck was a favorite stop to take in the view of the lake.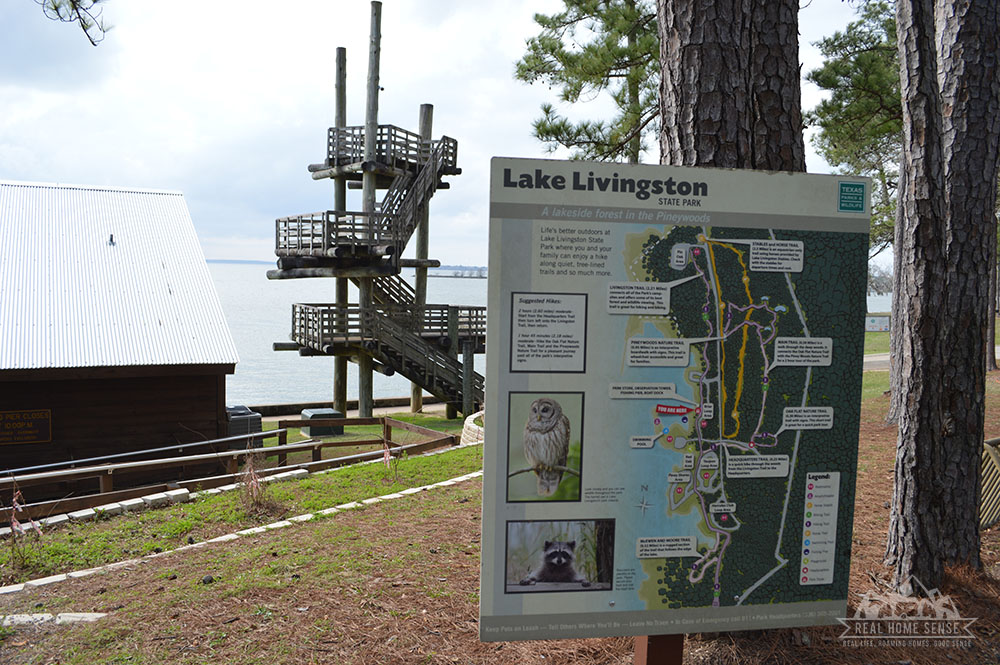 While there I stopped at the restroom and thought this sign was odd enough to take a picture of it.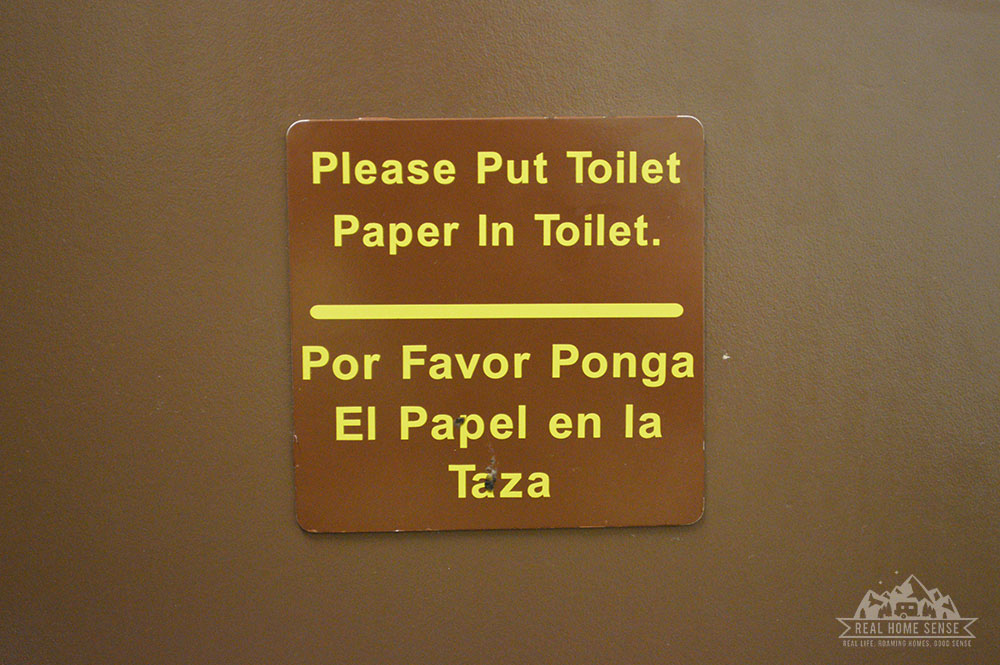 Later, when I took a day trip to Mexico, I discovered a sign in a bathroom there that said, "Please do not place toilet paper in toilet, use the garbage." AHA! That explains it!
If something seems odd, the reasoning may not be obvious, but there's still likely a reason!