I began to listen to Abraham-Hicks for daily motivation many years ago. If you've heard of Abraham Hicks, you'll either love her or think the entire concept is odd. I am in both camps.
Regardless of the oddity surrounding the source of the Law of Attraction lessons, I still believe the message itself is a good one.
Having been raised in an environment that offered mostly negative feedback, it takes constant vigilance to rewire your brain towards gratitude and positivity. I started rewiring my brain during college, but decades later, I still require regular doses of reminders. A maintenance plan, of sorts.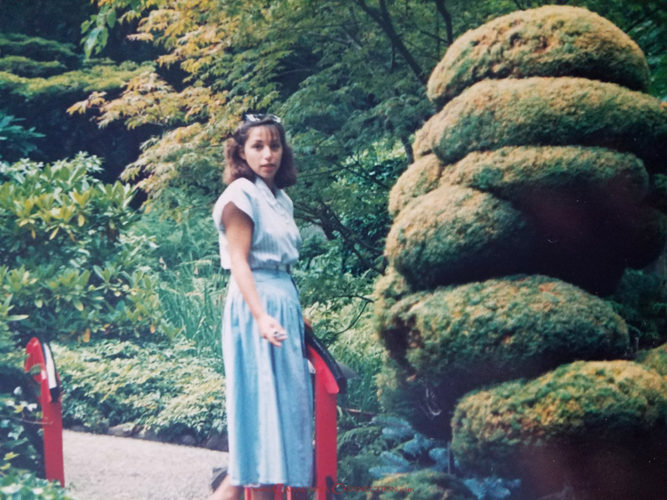 Esther Hicks, channeling Abraham, helped maintain my rewiring process.
There are a few of the Law of Attraction concepts I tried to support wholeheartedly but have not found them to be 100% accurate. One of those concepts is that I believe other people's energy can impact ours in certain circumstances, even when our mindset is on point. I found this throughout my marriage and on my final day on Mustang Island….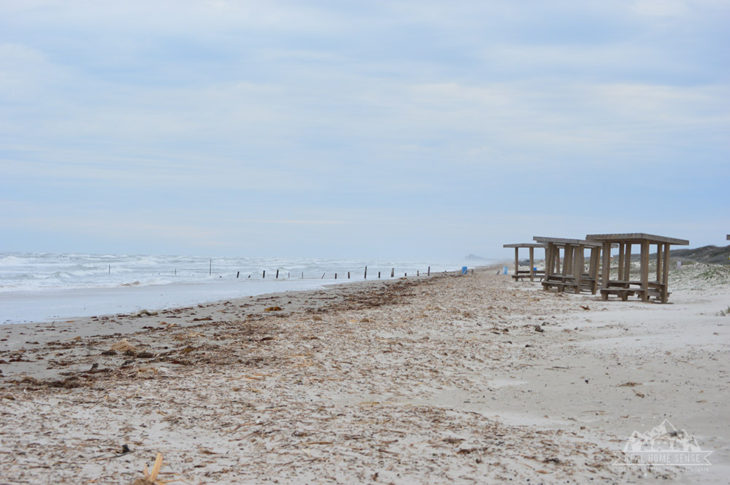 In the Vortex
I spent a lot of time in the past couple of months walking the beach and listening to Abraham-Hicks. My mindset was the best it has been my entire existence. I was loving life, was incredibly happy, and was getting ready to move onto new adventures. I was excited AND empowered. In an alternate world, I would have been riding a unicorn over a rainbow while stars whooshed past my laughing face.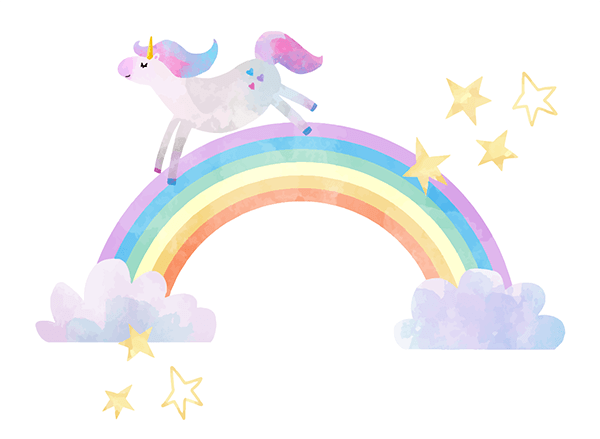 I finished hooking my trailer to my truck and was ready to hit the road but decided to take one last walk on the beach. I knew it would be a while before I saw water again, as I was planning to spend the next few months exploring the SW desert.
I locked up the truck and trailer and walked to the beach. The storms had ceased, but clouds still hung low in the sky. Unlike the past two weeks, the beach was busy, spring break had begun!
I walked along the sand with an incredible sense of peace and joy. Not the fleeting surface joy, but with happiness welling up from a depth we seldom are able to source. I was experiencing heaven on earth. If you're familiar with the Law of Attraction, I was in "the vortex."
I wasn't listening to anything on my earbuds, I wanted to interact with this glorious world. Everyone else was happy to be out and on the beach too. Smiles and hellos were exchanged with everyone I passed.
I wasn't quite ready to head back, so I walked a mile further down the beach, people were using the primitive camping spots now. I caught sight of a father running out in the water with his children, their joy surpassed only slightly by their dog dancing in the waves with them. Two mothers, one holding a baby, were on the beach watching.
Bite Me.
I stopped to mention the sheer physical joy of the dog, he looked so happy out there! She couldn't hear me and moved closer, I started to walk towards her, away from the Gulf. I noticed the dog circling around behind her. She grabbed his collar, I put my hand out and asked if I could pet him.
"No, it's better if you don't."
I carefully withdrew my arm, elbow at my side, hand at my shoulder. I momentarily thought, "That's odd, why would they have an unfriendly dog, off-leash?"
My brain did not even have time to register the ramifications of that thought when the dog lunged! The woman, with the baby on one hip, barely held onto him as he pulled her forward, but she managed to get him off me quickly. In one split second, I had a gash in my arm where the dog's teeth tore my skin.
I shudder to think what might have happened had she not been holding his collar!
I stood there stunned, she called to the man to tell him the dog bit me. He immediately ran towards the dog. I'm not sure why, perhaps it was the way he ran towards the dog or possibly the look on his face, but I shouted out, "Don't hit him!" Something in me still wanted to protect this dog, even though it had injured me.
Hurt? I could see blood, but I honestly didn't feel a thing.
The man grabbed the pitbull and put it back in the vehicle. I took a few steps to continue my walk. I looked at the blood running down my arm and realized I should probably get it cleaned. Blowing sand or saltwater in a wound isn't a good thing.
My mind seemed separated from my body. It looked like it should hurt, but I couldn't actually see the wound easily, so I assumed it was topical. I wanted to continue to walk on the beach to appease the sickness swirling in my stomach, but logic kicked in. I turned around and headed towards my trailer.
I hadn't thought to ask the people for their information, but I did remember to snap a picture of their red vehicle as I was walking away.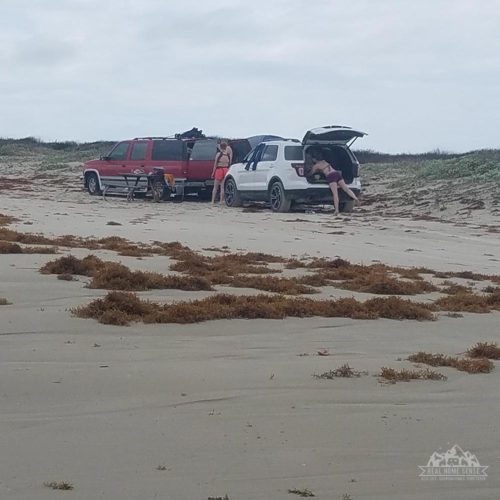 The owners, nor their friends, offered me a ride back, perhaps because the blood was now dripping off my fingers… but more likely, it was out of fear I might sue them. Better to disappear, right?
As I trudged the mile back to the campground, with streams of red rolling off my fingers into the sand, I stopped to warn a woman with a small child to stay away from the family. I wondered aloud why anyone would allow a dog, they obviously knew to be vicious, play off-leash on a public beach.
I was in disbelief that my day had started on such a high, and this incident had utterly sidelined me. I had been feeling invincible, and now I felt utterly off-balance as I wondered how I would drive my camper out of the state park before the 11 am deadline.
I decided to head to the office to report the dog. I didn't want anyone else getting bit.
In Stitches
The office was closer than my trailer and as I took the stairs up to the office, my brain began to engage again. I realized that I didn't get their license plate or names should the Ranger need to speak with them about their dog.
I walked in and started to cry. As the shock wore off, the fear kicked in. I knew why I didn't want to get any closer to their vehicle to get the license plate. I was afraid. Less so of the dog.
Somewhere in my subconscious I had decided that the owner's behaviour was not to be trusted. Not only around the bite events but also how the dog had been trained. Even amid stressful circumstances, I held the owners responsible for the dog's behavior.
The Ranger brought me something to clean my arm, I provided them with the information and, as is my coping mechanism, I probably cracked a few jokes and laughed through my tears.
I could hear sirens, the office had called 911. Embarrassingly, an ambulance and a firetruck came to my aid. The firetruck left immediately, and I showed the ambulance attendant the wound I had cleaned myself.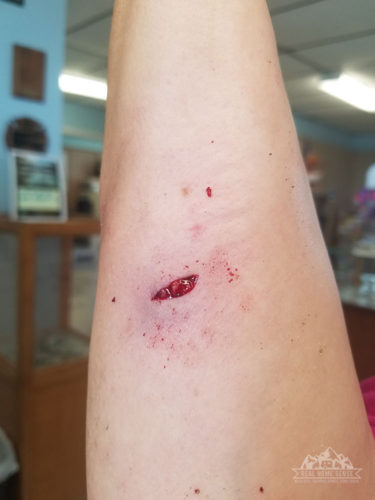 I explained I didn't need an ambulance and didn't really want to pay for one. The EMT kindly disclosed I would not be charged for the ambulance if I didn't get in it, but my wound was deep, and I needed to see a doctor for potential stitches.
Slow that Mustang Down
By this time I should be vacating my campsite, but the Ranger had arranged for me to stay another night as needed, without charge. They'd also called Animal Control to investigate.
I realized I'd never asked if the dog had his vaccinations.
I walked back to the trailer. Now I had to unhook it again with an arm that was finally hurting. No one offered to help. I didn't ask, because I don't do that well.
The wound was still bleeding slightly as I hopped in the truck to go to the closest urgent care clinic. They didn't accept my insurance.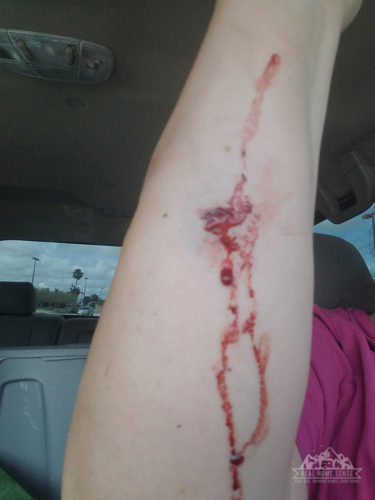 After searching, I found another clinic, off the island, in Corpus Christi. They didn't take my insurance, either. I then tried the hospital; they suggested another nearby clinic.
Finally.
I waited to see the doctor. It had been about three hours since the bite. While there, Corpus Christi Animal Control contacted me and asked me to wait until they arrived at the urgent care clinic. I agreed.
I loved the doctor. Kind, caring, compassionate, and funny. A rarity in the upper echelons of the medical field. Typically my wound would require stitches, but he didn't recommend it. It seems a dog's mouth is a breeding ground for germs; stitches will seal the bacteria inside and increase my chances of infection. He cleaned me up (it hurt!), bandaged my arm, and sent me on the way with antibiotics, and pain relief suggestions.
A Bunch of Bull
The Animal Control Officer was waiting for me as I exited the examination room. She had paperwork for me to sign. I noticed the breed was registered as bulldog. I'd seen and played with bulldogs before, this dog was more pitbull than bulldog.
Pitbull

Bulldog
She'd talked with the owners. No they didn't have proof of immunizations, no she didn't quarantine the dog, she gave them a week to provide the papers and let them head back home.
Where's home I asked? Wondering if she'd even be able to follow up with them.
"Elsewhere in Texas."
I was beginning to feel that the dog had more rights than I did. I asked for their contact information in case I decided to request repayment of my medical expenses. Turns out, I need to submit my request in writing before they would provide that info. The dog and its owners did have more rights than I. They broke the law by allowing the dog off-leash in the first place, and this officer was altering the dog bite stats by leaving out that it was a pitbull, and protecting the owners by not forcing the dog into quarantine as she should have.
I suppose it was nice for dogs to have an advocate in her, but it didn't instill any trust in me.
I drove back to the CVS on the island to fill my prescription. New year, new relationships. CVS no longer worked with my insurance so I had to spend time trying to figure out where I could get it filled. Back to Corpus Christi. Of course.
I'm not sure how other Americans put up with this medical system. Having known an alternate, I find it absolutely disgusting.
By the time I returned to camp, I was exhausted and sore. But I was also thankful I could stay another night.
10 Days to Make a Decision
The following weeks were stressful and horrendous after finding out the dog had NOT been vaccinated and 10 days later, the owner had still not appeared for quarantine. I had to decide if I was going to spend over $50,000 on the series of rabies vaccines. Once the symptoms show, it's too late for the vaccine to be effective. I decided to risk it and not do it.
At that point, the Animal Control Officer had tracked down the dog and supposedly put it in quarantine…. which quite frankly was silly. The dog would have been showing symptoms by then. It was then, after following up on her regularly, that she decided to share information, "A domestic dog had not been diagnosed with rabies since the 1960s."
May I respectfully suggest she could have led with that weeks ago in the doctor's office rather than allowing me to go through the heart-wrenching, financial decision to NOT get the multiple injections?
To this day, I look back with disgust on how she handled the situation. The dog had a better handle on the Law of Attraction than I did.
Epilogue
In the weeks following, I lost many days of work and incurred several hundred dollars in expenses after having a reaction to the antibiotic. I had to see another doctor, in a different city, plus purchase additional medications.
After some time, I did receive the dog owners contact information, I looked up their house on Google Earth Street View. It was about a 900 sq.ft. ranch with a chain-link fence around the entire perimeter, front and back yards. There on the front of the fence, was a large warning sign that read, "Beware of Dog."
I'm not sure how I "attracted" this experience into my life, but I will concede this: my biggest fear before going full-time solo was handling medical situations by myself. That fear is now gone.