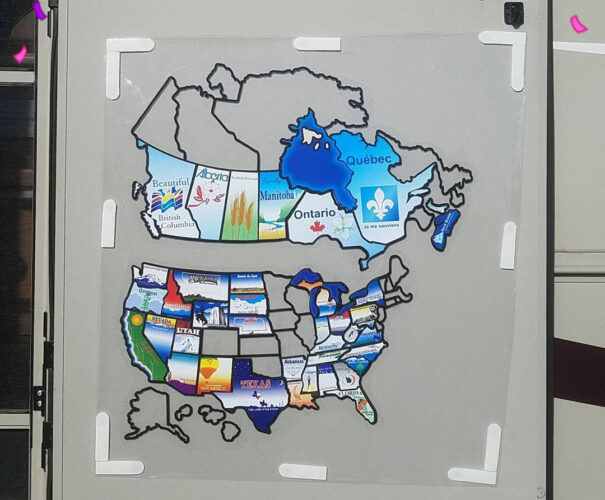 I stuck my map up on the door, carefully matching velcro strips I'd placed along the edge of a sheet of vinyl. I stood back and looked at my work. The edge was crooked, which irritated me a little, I thought I cut it straight. Isn't that just like life? We plan in straight lines, but the actuality is always a different matter. I kept the map as it was, happy with the symbolism.
When I bought this fifth wheel, I thought I'd have it forever, but here I was, afraid to stick the map of my travels directly on the exterior wall of the trailer.
Rather than displaying it for all passers-by to see, it only bragged of my nomadic lifestyle when the weather was warm enough to have the door open.
I'm proud of the places I've traveled as a solo female RVer, especially since I was pulling a 33-foot fifth wheel. My entire rig was 50-feet long, including the truck, as the BC Ferries operator informed me before charging an exorbitant fee to get from the mainland to Vancouver Island.
A Canadian map is lovingly displayed above the American one. Each state and province visited has a colorful sticker carefully placed within its borders.
The white sections, not as big and gaping as expected, were simply states and provinces yet to be explored.
Talk to any RVer in possession of one of these maps, and you'll soon discover that no two mapping rules are the same. Some fill in the state stickers if they spend one overnight in the state, others if their tires touch the state highway. Some believe all destinations have to be in the same rig.
I left a beautiful relationship to follow my dream. My own road to happiness full of twists and turns.
My impermanent map may suggest to some that I have commitment issues. Some of the provinces I affixed a sticker to, I'd not even had an RV when I camped in them.
My mapping rules: I have to feel like I've seen the state or province. I want to know its geography and maybe even a few of its hidden gems. I prefer to spend one night within its borders, and it does not have to be in an RV.
I spent 3 weeks in the Four Corners area of Colorado, which I got to know very well. Still, I haven't seen all the beautiful state of Colorado has to offer, so its state remains blank on my map.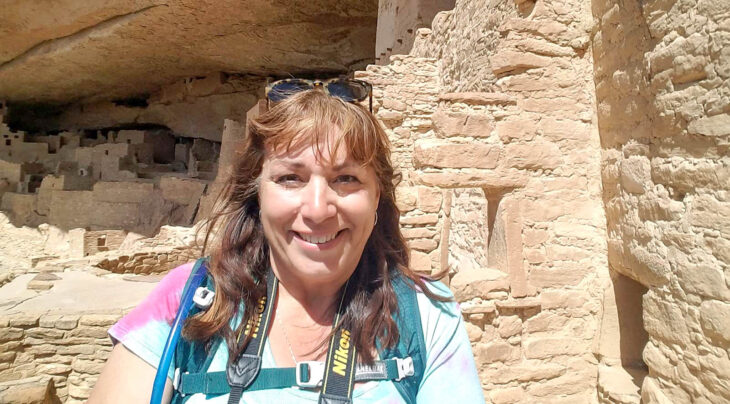 New Brunswick is devoid of a colorful sticker even though I crossed it on a honeymoon decades ago. It rained the entire time, so it deserves a return trip, but not with the same person. My personal borders have shifted over the years, the rules I had then no longer apply now. My new life rules suit me better, and I am happier for them. I took a return trip to my relationship and found the rules had changed there too. Each of us acknowledging, we can be happy together while following separate life plans.
The fastest way to a true adventurer's heart is to let them go… because they will love you for it.

MOI!
As I stand back and look at my map, I acknowledge that Alaska won't be filled in too soon. I can't trust the reliability of the internet there. I look longingly at Hawaii and wonder how campers with the "RV only" rule get that elusive sticker on their maps. If I ever get to the Hawaiian Islands, the decal will be displayed proudly without camping in an RV!
Even though I was sure of the permanence of living in my luxury suite, nicknamed "The Apartment," my subconscious knew better. I recently sold it with the plan of downsizing to a truck camper. My priorities shifted. When I moved out, the map easily came with me. I haven't found my new home yet, but I'm curious if I'll be confident enough to affix the map with more permanency.
I decided last minute to take some time off between rigs to travel to the other side of the world. When I get back and move into my next home, the Hawaii sticker will be going up! I spent 11 glorious days there with the man who has learned to love all of me, including my uneven edges. When we part ways, I'll miss him while I continue my solo travels.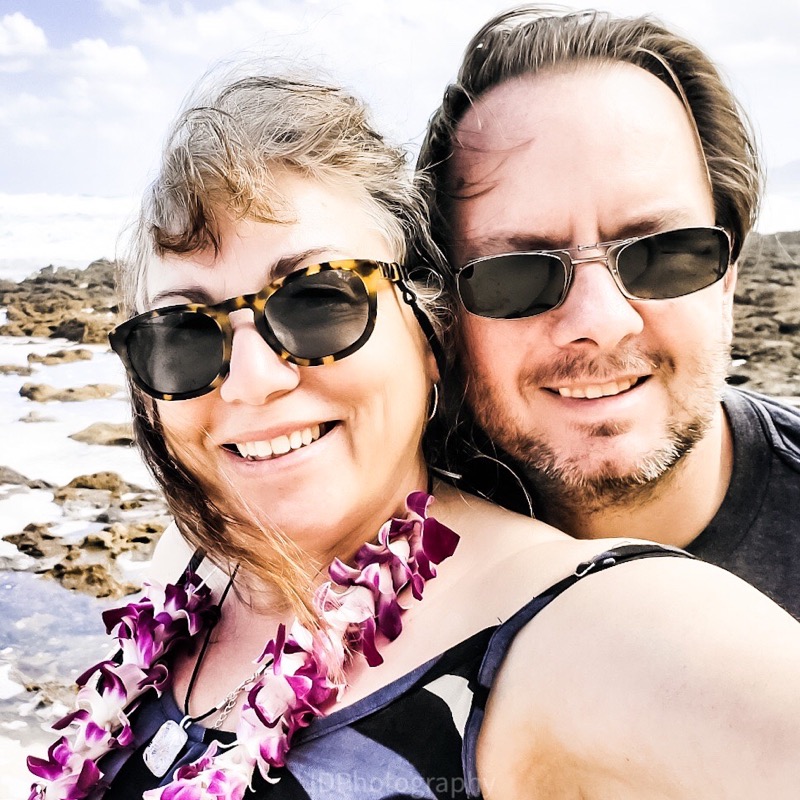 Whether maps or life, we can choose our own rules to travel by. What may be judged as breaking societal norms to others instead is what works best for us as individuals. The only person our life choices, or map guidelines, have to make sense to, is us.
After all, the only thing permanent in life is change, and if you've found a map for happiness, don't go messing with the borders!