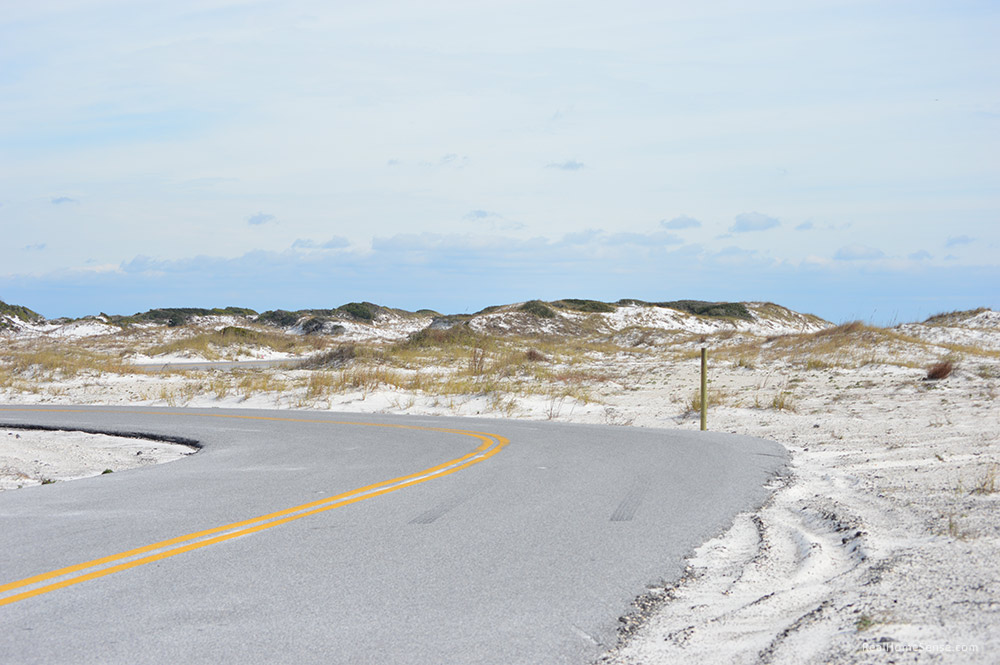 When I started my full-time journey, I wanted to experience every square mile of this continent. I wanted to travel a bit, stay a month, travel up the road a few hundred miles and stay a month more. My plan hasn't quite worked for a variety of reasons, but I have traversed amazing locations and seen bucket-list beauty.
The high profile destinations either made me gasp with joy or stand quiet in wonder, but there were many places in between that had the same effect. Places of wonderment that were inaccessible for more than a brief interlude. When I wasn't able to stop for a photograph, I tried to burn the image into my mind to remember always.
Places like:
Santa Rosa Island in Florida where I worked for hours and explored the sun and sand with nary another soul present,
the highway that seemed to hover above water for miles in Louisiana,
when the brush of hill country gave way to open desert in Texas,
the Pecos River winding it's way through arid land to the Rio Grande,
seeing a pistachio grove for the first time,
driving through Truckee at sunrise with the fog hanging orange from nearby wildfires
that first glimpse of a far-off Mount Shasta shining in the sun on a clear day.
These sights have brought me just as much visceral joy as the national treasures. Media glorifies destinations that will appeal to the masses and everyone nods in agreement. So we focus on those things because they are deemed important, but we forget to also pay attention the quieter parts of our day. The things that if we slow down to take a look, we'll discover sustenance for our soul.
Are you focused on getting from A to B? Are you forgetting to look around and appreciate all your places in between?
I see it over and over again within the National Parks as people run to take selfies at each location outlined in a guide, and I see it in everyday life, when drivers lay on their horns in a futile effort to rush others out of their way.
Many years ago while living in Toronto, I became aware of my tendency to focus on the destination while sitting at yet another red light, cursing, because it was slowing my progress. I had somewhere to be! I decided that instead of focusing on the red lights, I would be thankful for the green. And you know what? The red lights ceased to exist for me. The world stopped working against me and began working for me. The green outweighed the red. Gratitude for what went right in between my destinations changed the way I saw the world.
We spend most of our life "in between." In between work and home. In between childhood and adulthood. In between relationships. In between jobs. Always in between. Once we hit the destination or goal, we are immediately back in between, looking for what's next. If we're not fully present in our in between moments too, while working towards a goal or a destination, we're missing out on the majority of gifts that could be experienced in our time on this planet.
You decide what is important.  Find your joy in the moments in between.
Destinations may spawn stories that will be told for years to come, but the places in between will keep joy in your heart for every day of your life.