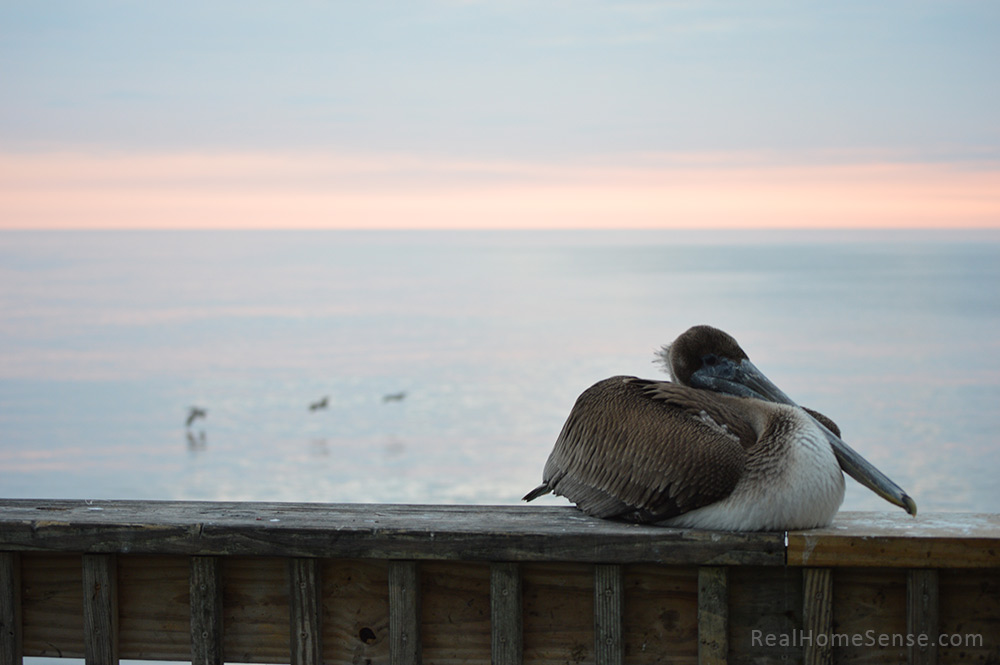 The problem with following your heart is lack of planning.
Planning is important when you're 50 feet long from stem to stern and can't turn around just anywhere.  I was also getting very low on gas and had no idea how far it was into the Gulf State Park.  The road seemed to go on forever, Left Turn. Right turn. Left Turn. Right Turn. Left Turn…. There's the Gulf of Mexico!
As soon as I pulled up to the office, I knew this wasn't any ordinary State Park.  Along with the usual camp amenities, there's also trails, a swimming pool, volley ball and tennis courts. It was more like a resort than the state parks I've seen.
There was nothing rustic about this campground and the price tag reflected that.  It was almost $40 a night but I decided to stay and get some work done for a few days while I had a strong internet signal.
Even without reservations, they had room for me.  A great big corner lot that was just a short walk to a lagoon.  The sites were generous and fitted with a concrete pad and patio, picnic table and grill.
With the help of a kind neighbor's directions, I backed up into the spot in time to enjoy the sunset.
After work was completed, I decided to take a hike but soon discovered that wandering the wet pathways wasn't recommended due to the alligator population. I found a nice boardwalk trail and began to follow it… until the boardwalk ran out and I found myself on dirt trails following canals where I knew alligators would love to reside. I was determined to see some of the natural area and nervously pushed on but as soon as I hit asphalt again, I decided to keep my walking to the more populated areas.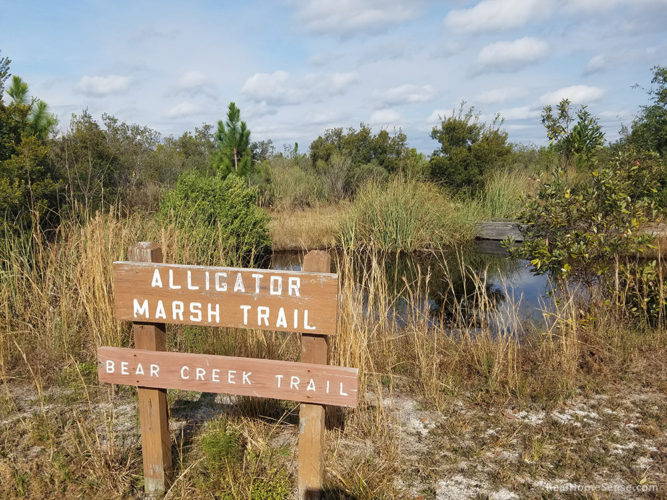 If I were to come back to this park, I'd be sure to have a bike. A bicycle would be much more comfortable to travel the trails, and would make for a fast ride up State Park Road to the beach… where I would choose to spend more time. I only spent one evening enjoying the pier, and all the wildlife that was expectantly waiting for fish handouts, but freezing rain was coming to the south and I needed to get out, before I couldn't.