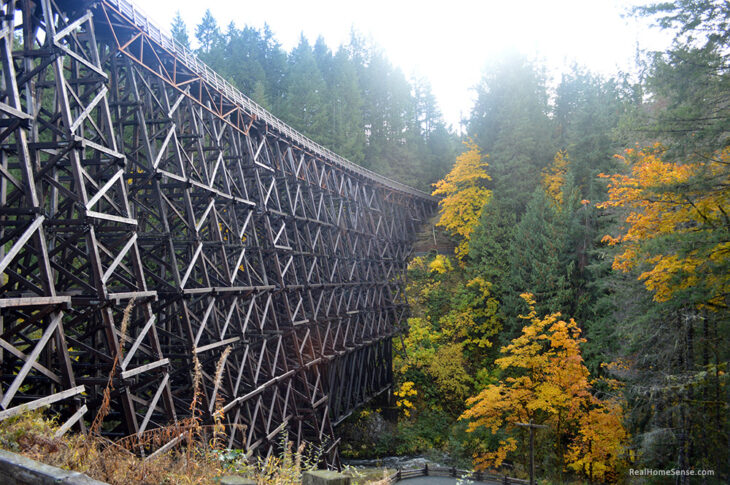 If your goal is to travel the Trans-Canada Trail from one side of the country to the other, then at some point you'll come across the Kinsol Trestle on Vancouver Island, but for most of us, it's easiest to access from Shawnigan Lake.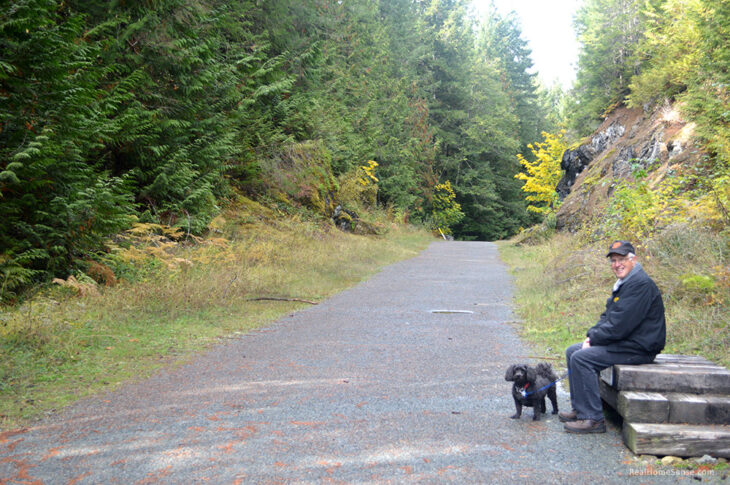 There are two entry points to access the trestle. From the south on Glen Eagles Road and a little further out on Renfrew Road. There is plenty of parking near the Glen Eagles Road entrance. We went in from the north via Riverside Road which was a beautiful fall drive.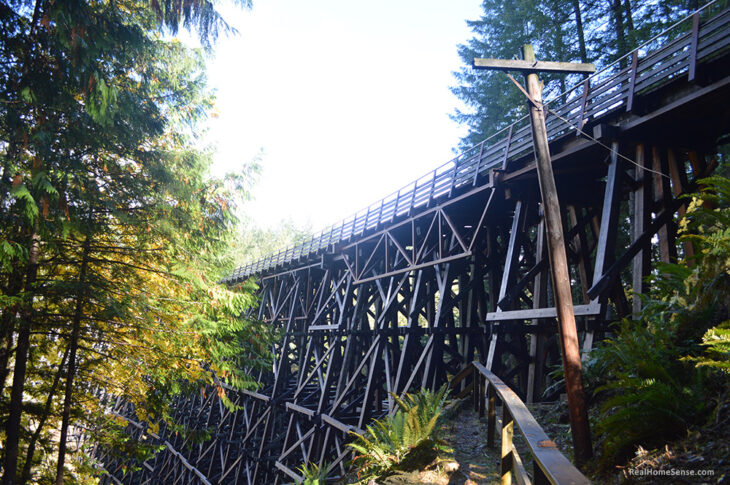 Both ways require a bit of walking, although the trestle is closer to the Riverside entrance. Once you arrive at the trestle there can be plenty more walking down to the river and then along the Jack Fleetwood Trail which follows the Koksilah River for about 1 Km or .6 miles.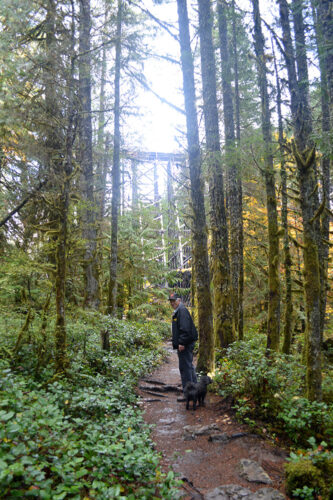 Take a picnic lunch as there are several picnic tables alongside of the trestle.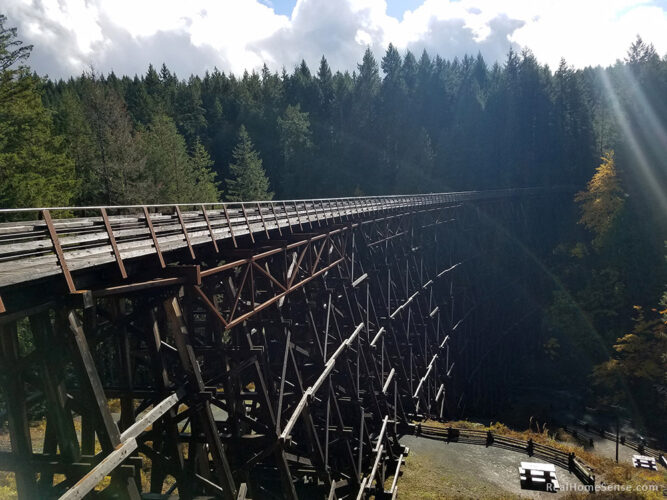 The Kinsol Trestle was put in use in 1920 when it was built for the purpose of moving logging trains across the Kiksilah River with plans to extend the rail line from Victoria to Nootka Sound. The Canadian Northern Pacific Railway hired engineers to design the 614 foot span of track and it was built by local farmers and loggers. The Canadian Western Logging Company also invested in the trestle construction. Trains used the track until 1979.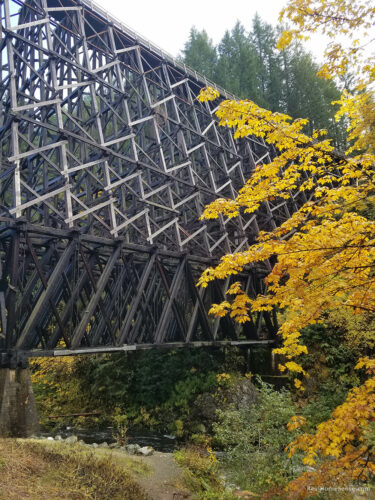 The trestle eventually fell into disrepair until Provincial Government and local businesses spent millions to rehabilitate the structure for its historic value and preserved its future as a hiking, cycling, equestrian and walking trail.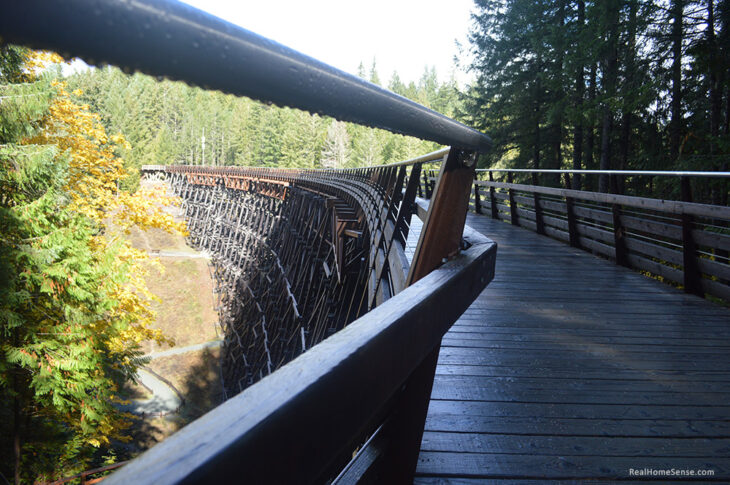 The spectacular Kinsol Trestle is considered the tallest timber train trestle in the Commonwealth (consisting of 52 sovereign states), and one of the largest in the world at 144 feet high.