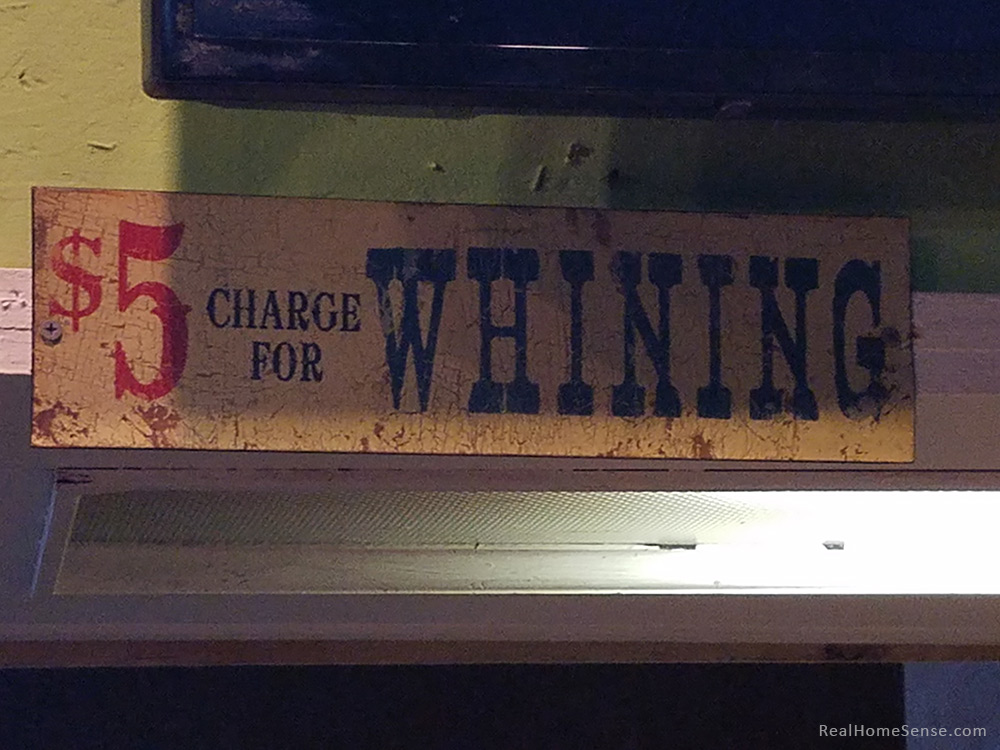 Occasionally, I'd take myself out for dinner, usually after a long workday. One place I returned to several times, was recommended by a local. The food was good, and on nights they had live music, that was good too. I wasn't uncomfortable dining or having a drink solo, because the staff actually talked to me when I pulled up a barstool.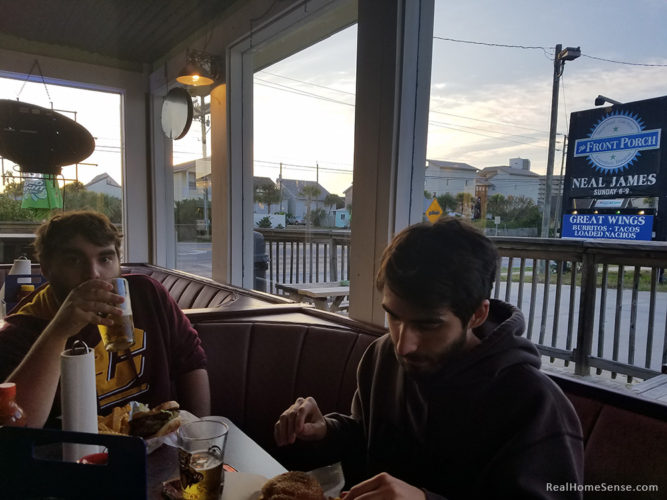 I took my kids for burgers while they were in town and when Sue came to visit we spent New Year's Eve there. She got to watch her football game which made her very happy. I got to listen to music which made me very happy.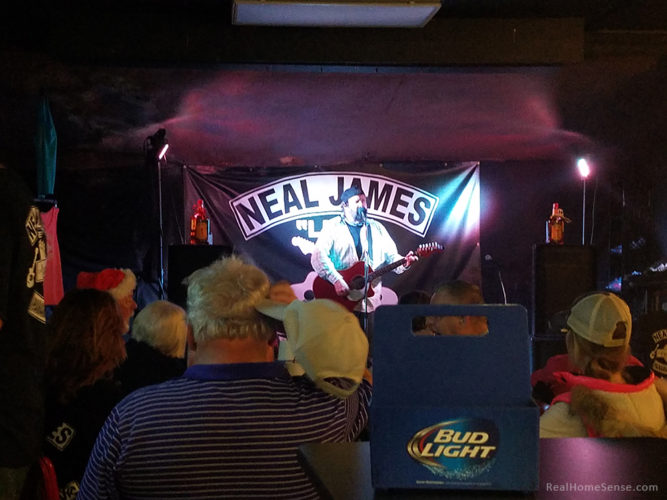 On one on my lone visits I heard they had cheese curds available! As a good Canadian, I shared the poutine recipe. The cook went off to the kitchen to make some, I wanted the staff to try our anti-diet deliciousness. I had to laugh when they proudly placed the dish in front of me…. the cheese curds were breaded!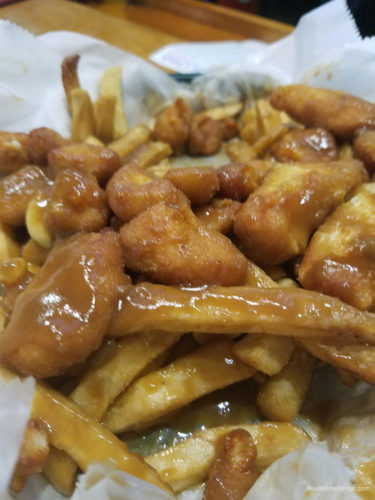 We all enjoyed The Front Porch twist on the Canadian dish anyway.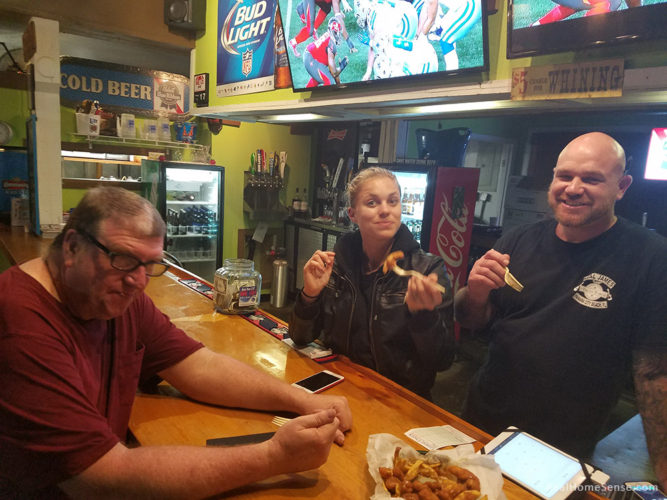 If you find yourself in Panama City Beach, stop by The Front Porch for a burger and a beer. The hamburgers are excellent.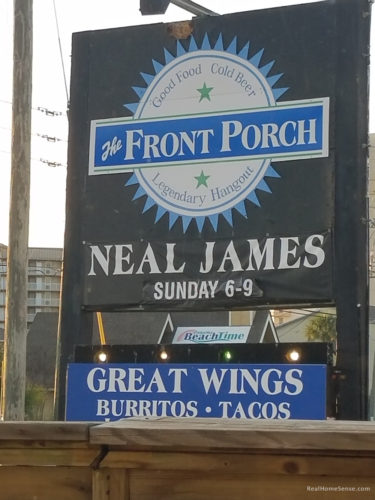 If Neil James is playing, you're in for a fun show and great music too. Typically he plays southern rock but on one special occasion he played my favorite childhood song…
Oh, and if he invites you up to try some moonshine his roadie made… Go for it!