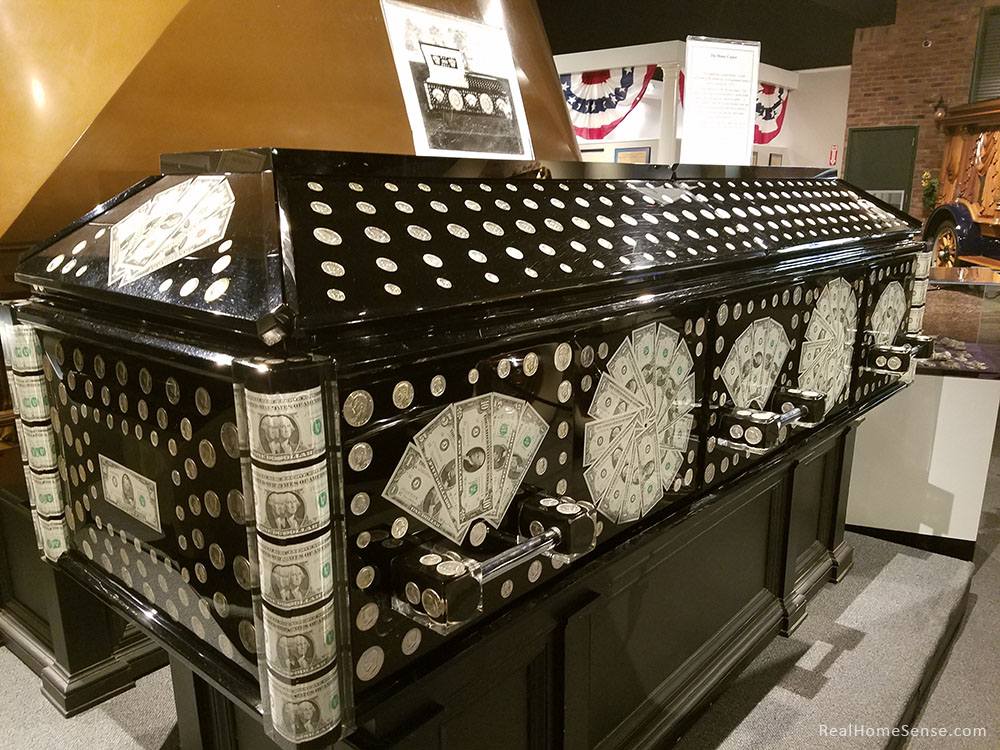 "'Tis impossible to be sure of any thing but Death and Taxes,"
The Cobbler of Preston by Christopher Bullock (1716)
The first funeral I attended without my family was for a schoolmate during high school. As I walked into the viewing room, I heard the wailing. His mother was hugging every person individually and each recipient would hold her upright as she was crushed by waves of grief. Along with her wailing, she would shake her head and mutter statements of disbelief and sadness. I'd never seen such an outpouring of emotion before, and in that moment I understood that funerals are not for the dead, they are for the living left behind.
I was raised in a family that hated funerals… they were to be avoided unless absolutely necessary. It was almost as if death was a disease that could be transmitted through attendance. If their presence was expected, discussion would center around how much funerals were hated until they got to the viewing…. at which point the the topic of conversation would shift to how good the person looked and what a great job the funeral home had done on their hair and make up. I learned to appreciate the artistry of funeral makeup and how an embalmer can make a corpse temporarily look alive again. Although the reason to attend a funeral will never be palatable, I go because I want those I care for to feel supported and loved.
Over the years, I developed a love of photographing old cemeteries. When I travel I look for the oldest graveyard in the area and spend time there with my camera. I enjoy the peace and beauty found amongst the headstones. I read the epitaphs and marvel at the mystery of the lost lives. So much history about an area can be found where they lay their dead. I'd like to see the day when we can push a button on a memorial stone to see a holograph of the person to learn more about their life and who they were.
In the early days of the internet, I built a website for a funeral home and spent time touring the preparation and casket rooms while learning more about the business of death… because the funeral industry IS a business.
I came to truly understand that death is an unavoidable part of life. It comes to all of us eventually. If we manage to walk the earth another day, we are blessed, while those of us who don't should be celebrated and remembered for their impact on our life.
Indirectly, this knowledge is responsible for how I live my life now. Time is finite… spend it doing what makes you happy. Too many people live only to exist; they don't know how to harness the power of happiness. We all have the possibility to survive AND be happy.
National Museum of Funeral History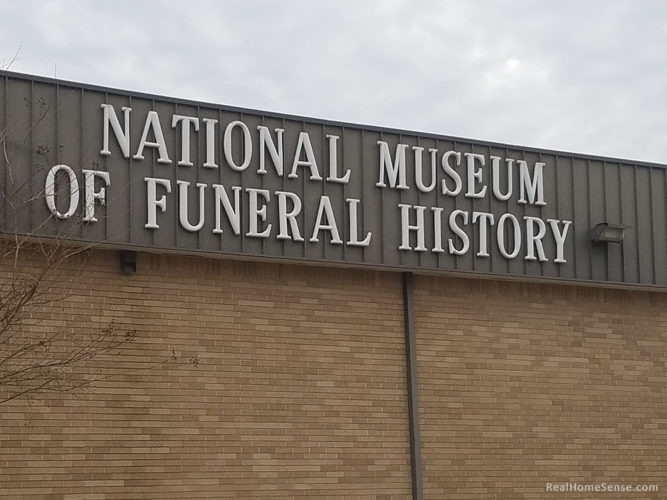 While visiting Houston, Texas, I was excited to discover they have a museum dedicated to funerals! I was curious what would be on display and how they would fill an entire museum on death. If you're not freaked out by the concept definitely check it out, and if you are…. go anyway! The National Museum of Funeral History has a varied, interesting collection of everything from hearses used over the years,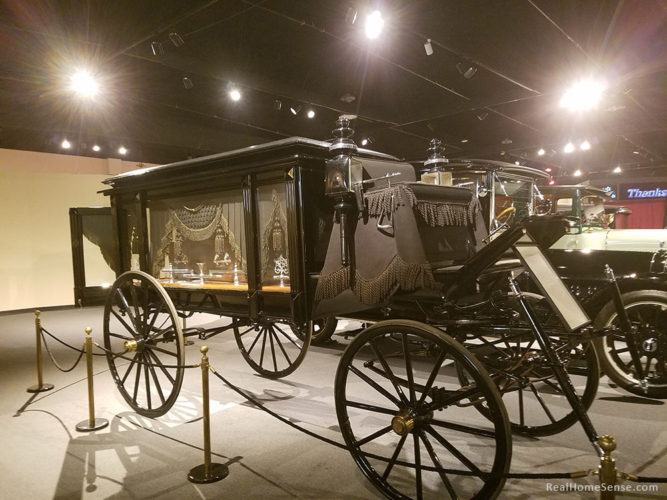 …to caskets,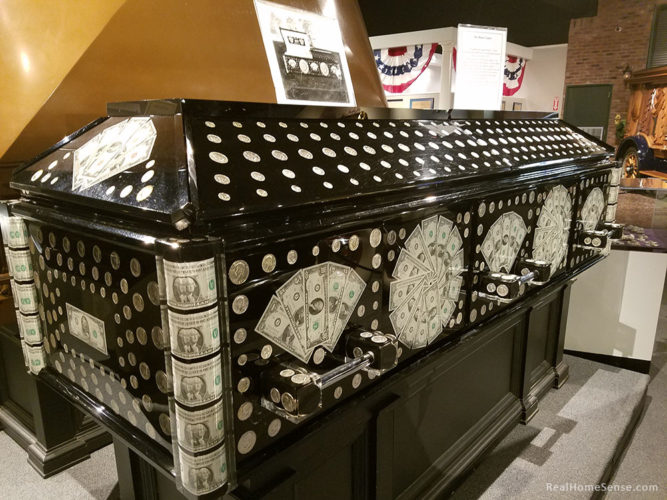 …embalming history,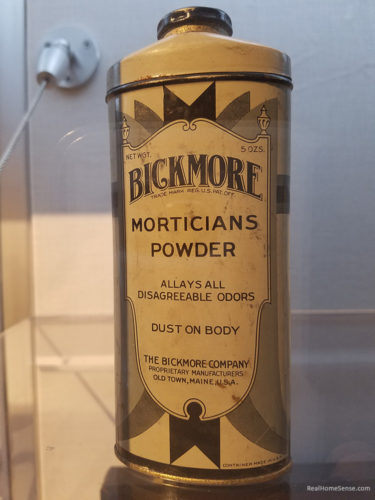 …service programs from celebrity funerals,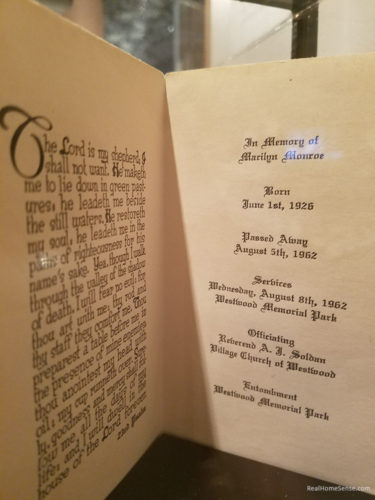 and my personal favorite… 19th century mourning. You, too, could have jewelry made from the hair of your loved one! (Not so weird when you consider some people carry cremation ashes around in lockets. Yes, that's a product available now!)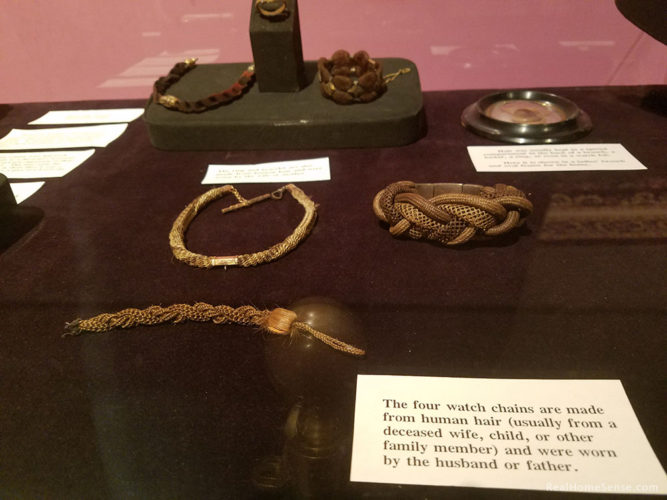 There was also a large exhibit on the lives and deaths of Popes. Here are a few more pictures from the museum:
The museum mixes a little of the business of death with historical information on the funeral industry with a dash of compassion through life stories shared about the celebrities and politicians we know.
I'm curious:

Would you go to this museum?
How has your family outlook shaped your thoughts on funerals?