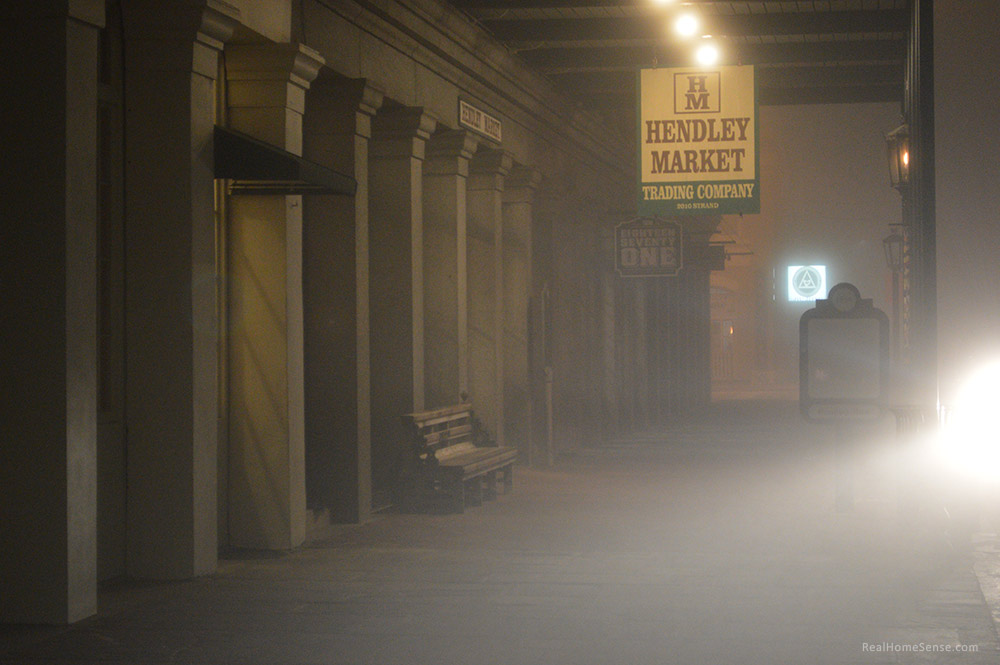 While standing in your present, you can't possibly know who will impact you in the future or whether you will have an effect on those who have just come into your life. Only when you look backwards can you see the strands that tie you together.
In 1992, my husband and I built a house an hour and a half north of Toronto in Wasaga Beach. Work was scarce in that area, so I took a job for a few months as a service advisor at the local Toyota dealership in Barrie, Ontario. I became friends with my supervisor and his wife, Naomi. I introduced them to my father-in-law which resulted in a job offer that relocated my new friends to the USA. Not long after, we ended up in the states as well. As the years passed, both marriages failed, but Naomi and I remained long-distance friends.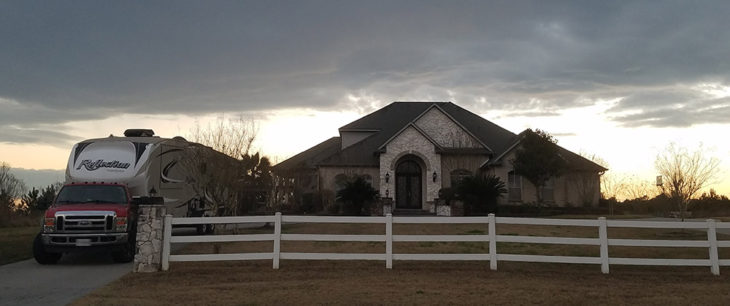 I couldn't possibly have known that 25 years later, she would be putting me up at her beautiful Texan home, when my furnace failed in my trailer. I left Alabama with cold temperatures and freezing rain chasing me, but they caught up in a Walmart parking lot while I overnighted in Louisiana. The furnace had failed on my inaugural run to Canada in October, but the dealer's service center couldn't replicate the issue to fix it… so here I was again in the whipping wind and freezing temperatures trying desperately to get warm without any heat. Freezing rain made the roads too treacherous to drive. I hunkered down, cursed the dealer, and hoped the morning sun would melt the ice. Fortunately, it did.
I drove straight to Naomi's and she was gracious enough to put me up earlier than planned. I stayed a month at her home north of Houston and we had many adventures including a couple of nights ghost hunting.
For our first ghost tour we drove down to Galveston Island after stopping in Kemah, Texas. The Kemah Boardwalk is a tourist destination with a variety of restaurants, shops and amusement rides. The fog was thick and the tourists scarce, creating the ideal usher for ghost hunting. We had lunch at Landry's Seafood with a view of the channel layered in fog.
The last time I visited Galveston, I was married. My husband had "won" a cruise through his company sales and it departed there. We played tourist and took a horse-drawn carriage tour to learn about the area before embarking on our Caribbean voyage. In the latter 1800's Galveston was a wealthy port for trade with a population of 37000 people, but in 1900 a devastating hurricane hit Galveston, killing 6000 to 12000 residents. Many of the ghost stories arise from this period, but not all. We planned on staying a night at Hotel Galvez, a well known location of paranormal significance, but all rooms were booked. Actually all the island hotels were full that night due to the fog; cruise ships had been unable to dock and rotate their passengers that day. The ghosts weren't the only ones stuck in limbo.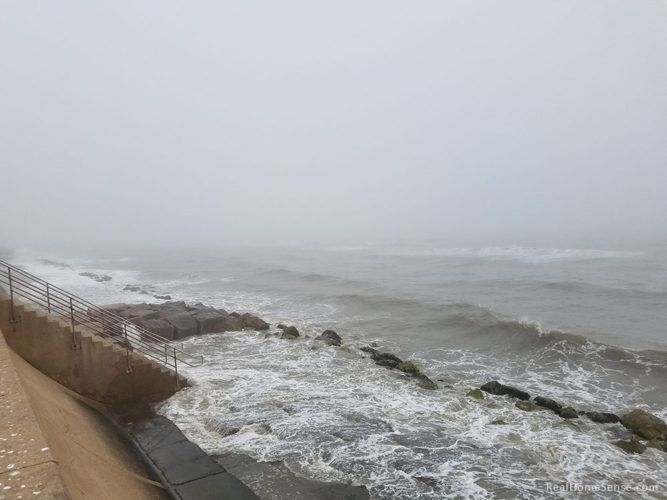 We did a little shopping, checked out the beach and ate a delicious seafood dinner with wine at Gaidos. The conversation flowed between old friends with decades of history between them.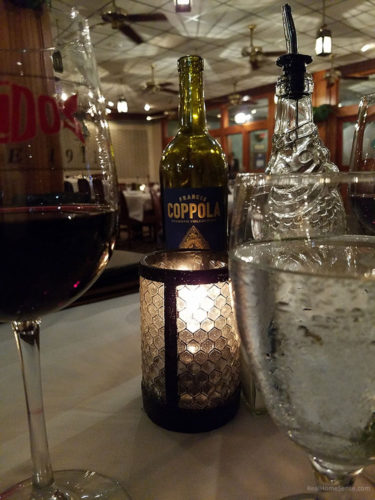 We then met our ghost loving comrades and began to learn about the spookier side of Galveston. Our tour was booked with the well-known Dash Beardsley who is considered a paranormal expert but is also part storyteller, part historian… and looks like an 80's rocker.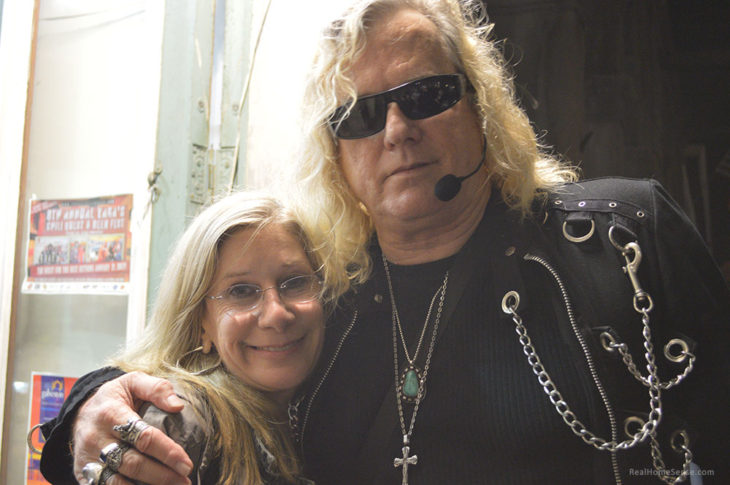 Dash didn't actually give us the tour but one of his knowledgable staff did. We knew she took her job seriously when she saw her wheels…. an old hearse. If you enjoy listening to ghost stories with a little gore and history thrown in, while touring an historical town, check out Dash's tours on the Strand.
We didn't see any Galveston ghosts that night but I did see the spirit of friendship! Neither of us realized our initial connection would lead to so many life changes and years of supportive conversation with kind gestures. At the time we met, we were just another two women putting the greater good of our families ahead of our personal goals. Naomi eventually followed her dream and is getting paid to fly the skies while I am finally traversing the scenic byways. Two women following their dreams after years of living as ghosts of who we truly were. It's friendships like these that help us become who we are meant to be.