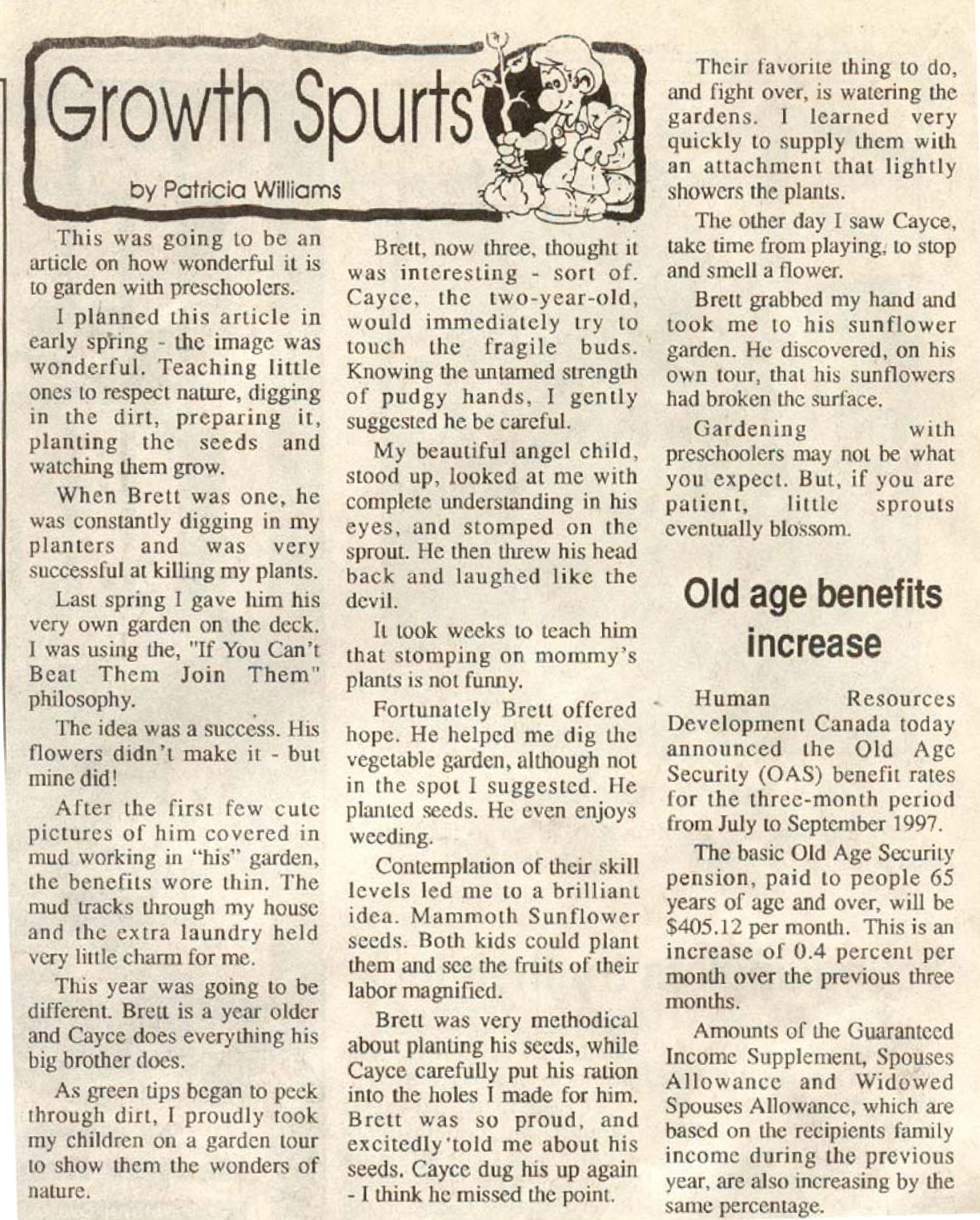 Today my baby turned 14 years old. What a huge difference between 13 and 14! He's now taller than I am and more into his friends than his parents. He's at the crossroads in life where he's deciding who he will become. As his parent, I have to trust that I have given him the skills and life lessons to make good decisions.
Cayce has always banged the drum to his own beat, if he was told to march in one direction he'd turn the opposite way. Creative and artistic, I can always find him mixing his own club music, designing graphics, or managing a private game server. When he was small he wrote great stories and sketched fabulous drawings.
Always looking to be different, he doesn't realize that what makes him unique is his BIG heart. Cayce is someone to count on when you need support, his kindness and empathy is boundless.
My little sprout is growing up.
As I did on his brother's birthday, I am posting a newspaper piece I wrote in commemoration. This article was written for a column called "Growth Spurts." My articles on parenting appeared in the Wasaga, Stayner & Angus Sun in Ontario, Canada in the mid to late 90's.
Growth Spurts
This was going to be an article on how wonderful it is to garden with preschoolers.
I planned this article in early spring – the image was wonderful. Teaching little ones to respect nature, digging in the dirt, preparing it, planting the seeds and watching them grow.
When Brett was one, he was constantly digging in my planters and was very successful at killing my plants. Last spring I gave him his very own garden on the deck. I was using the "If You Can't Beat Them Join Them" philosophy. The idea was a success. His flowers didn't make it – but mine did!
After the first few cute pictures of him covered in mud working in "his" garden, the benefits wore thin. The mud tracks through my house and the extra laundry held very little charm for me.
This year was going to be different. Brett is a year older and Cayce does everything his big brother does.
As green tips began to peek through dirt, I proudly took my children on a garden tour to show them the wonders of nature. Brett, now three, thought it was interesting – sort of. Cayce, the two-year-old, would immediately try to touch the fragile buds. Knowing the untamed strength of pudgy hands, I gently suggested he be careful.
My beautiful angel child, stood up, looked at me with complete understanding in his eyes, and stomped on the sprout. He then threw his head back and laughed like the devil. It took weeks to teach him that stomping on mommy's plants is not funny.
Fortunately Brett offered hope. He helped me dig the vegetable garden, although not in the spot I suggested. He planted seeds. He even enjoys weeding.
Contemplation of their skill levels led me to a brilliant idea. Mammoth Sunflower seeds. Both kids could plant them and see the fruits of their labout magnified.
Brett was very methodical about planting his seeds, while Cayce carefully put his ration into the holes I made for him. Brett was so proud, and excitedly told me about his seeds. Cayce dug his up again – I think he missed the point.
Their favorite thing to do, and fight over, is watering the gardens. I learned very quickly to supply them with an attachment that lightly showers the plants.
The other day I saw Cayce, take time from playing, to stop and smell a flower.
Brett grabbed my hand and took me to his sunflower garden. He discovered, on his own tour, that his sunflowers had broken the surface.
Gardening with preschoolers may not be what you expect. But if you are patient, little sprouts eventually blossom.