"I spent my entire marriage seeing the best in him and he spent his entire marriage seeing the worst in me."

"We were both wrong."
There is nothing more heart wrenching than spending nearly two decades supporting someone, believing in that person and then coming to the realization that you were nothing more than a means to an end.
The investment disposable, time and sacrifices made no longer credited, all because of a personal request for the freedom to pursue suppressed dreams.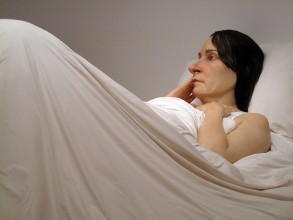 It's enough to shake your foundation to the core and question the realities of whether the love existed in the first place. You question how you could have blindly stayed the marriage course for so many years. To make matters worse, your personal history is being rewritten by lies that slide callously from the ego-plumped lips of the person who claimed to have once loved you.
It's enough to make you crawl into bed and never want to get out again. But I do. I get out for my kids and I get out because I will not allow him to steal another day of my life. My future awaits. My dreams will be fulfilled.
Today, I am thankful for the strength to get out of bed.