I've had the good fortune of travelling across most of Canada and here are my best picks for Canada's 10 Most Romantic Locations. They made me want to stay and breathe in the beauty with that special someone. Keep in mind that I'm not just referring to Valentine's Day. If you want true romance in your life, it should happen more often than once a year! The best part about living or travelling in Canada, is with a lower population and a large country – there are many more opportunities for private romance everywhere.
1. NIAGARA FALLS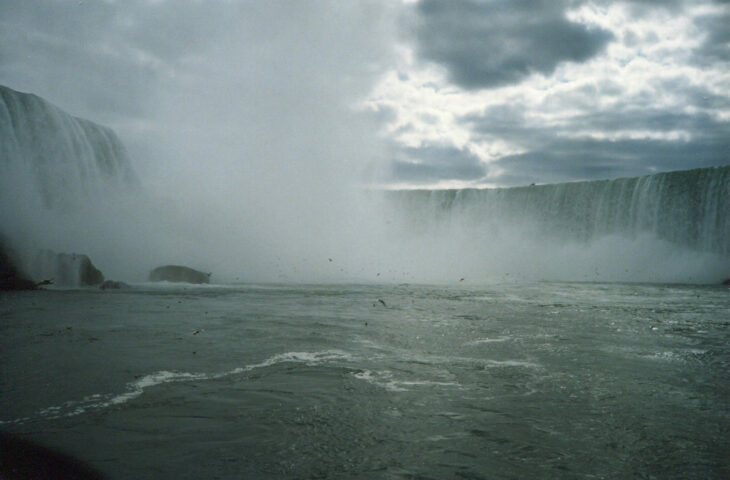 I figured I had to include this one. Niagara Falls is stunningly beautiful, there's no doubt about that, but I typically don't find it as romantic to visit as all the honeymooners have. To me, the ONLY thing that makes Niagara Falls romantic is a hotel room with a perfect close up view of the falls. Preferably in the winter.
My favorite time to view the falls from a hotel room is during the Festival of Lights which typically runs between November and January. You won't want to leave the room except for a very good meal. To be able to watch the falls in the summer without the crowds and in the winter without the cold, is VERY romantic and highly recommended.
2. BRIER ISLAND
What could be more romantic than getting covered in slime from a whale's blowhole? Anything that involves wildlife viewing in their natural environment is romantic to me but the solitude of the small town against the beautiful ocean backdrop and the friendly people made it special. This little Nova Scotia town won my heart when an employee offered accommodations in their private home because the Brier Island Lodge was full. I can't promise the same person still works there so be sure to have reservations before you go!
3. OLD MONTREAL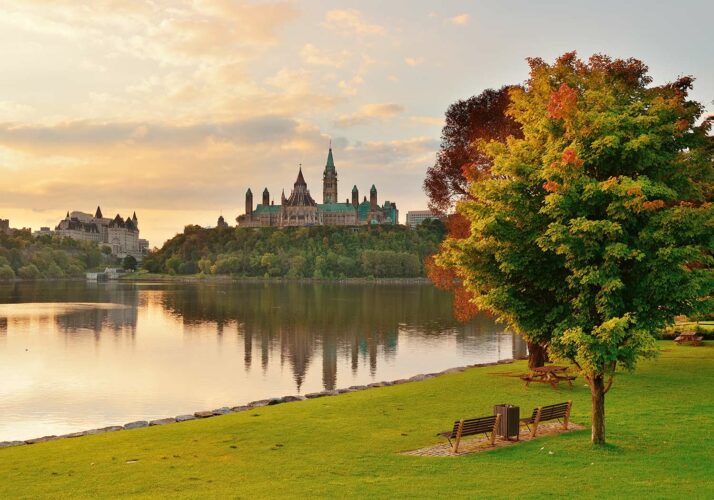 I have a thing for architecture, especially historic architecture. Wandering around old Montreal and into one of the fine restaurants to linger over a delicious meal with wine and warm conversation is a great start to a long evening.
4. SKI RESORT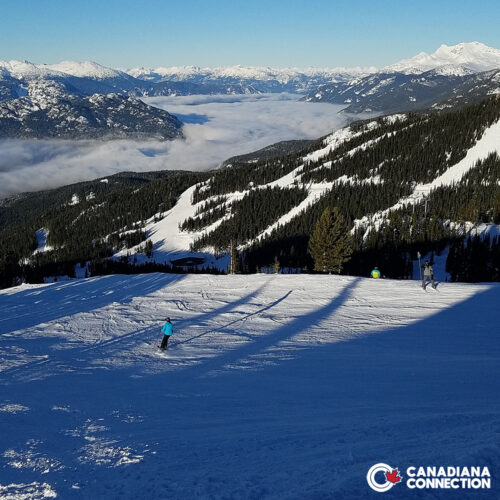 It's been a long time since I spent a long weekend skiing at Talisman in Ontario. I loved that I could wake up, put on my skis and the lift was steps from the hotel. After a day of skiing with lessons, we went back to the bar for happy hour in front of a blazing fireplace. Then it was into the dining room for a multi-course gourmet meal. Soaking in the outdoor hot tub surrounded by falling snow was a nice end to a long physically demanding day of skiing. Every night we fell into bed at night blissfully content. Any ski resort can recreate the ambiance of romance at the right hotel.
5. SKATING ON THE RIDEAU CANAL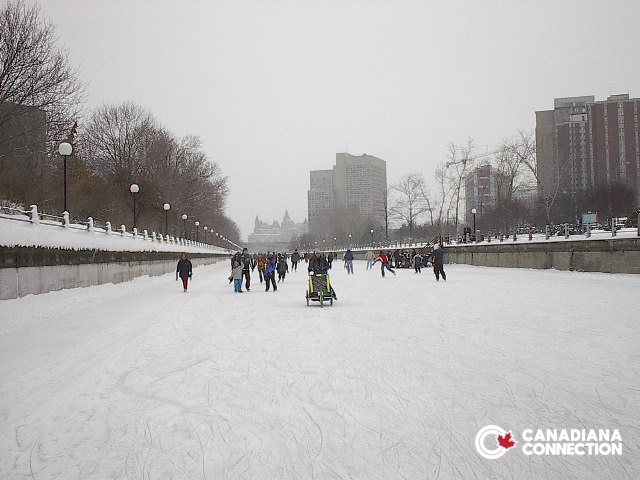 Skating hand in hand along Ottawa's Rideau Canal, stopping by the open fires for hot chocolate and Beavertails in Ottawa is very romantic! The extra plus is that it's still romantic even when you bring children along…. but only if they are able skaters themselves. If not, don't expect any romance, you'll just be putting your back out trying to hold them up. Of course, you should probably be able to skate too! If not, just walk.
6. HORSEBACK RIDING ON THE PRAIRIES
I spent a weekend on a friend's farm and every day I was able to take the horse out to wander the fields and appreciate the open vista's. This is THE way to see the prairies. I had never fully appreciated the beauty and details found on the endless stretches of flat land until I stayed at a working farm where I could slow down and survey from a saddle. There are tour companies available if you're not fortunate enough to know someone.
7. WINE TASTING IN NIAGARA ON THE LAKE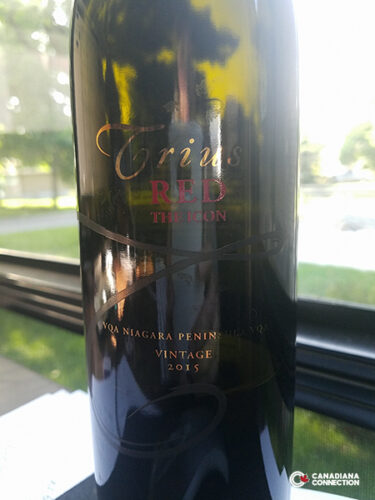 This is better done in the warmer months because touring around quaint Niagara on the Lake is a must although "Days of Wine and Chocolate" sounds like an irresistible February event to attend!
Chateau Des Charmes is a favorite vineyard because their wine is exceptional and their Chateau is inspired by the historic Canadian National (CN) hotels. It is a taste recommended by Madame Bosc that changed my New Year's beverage of choice from champagne to ice wine.
My other favorite winery was one I visited days before it's official opening in 2008. I still fantasize about their Triomphe Cabernet Merlot. What is most interesting about this Southbrook's organic vineyard is they are the first winery in Canada to achieve biodynamic certification. My current favorite wine is The Red Icon from Trius. I recommend taking a local wine tour so you can taste freely and not worry about driving.
8. WASAGA BEACH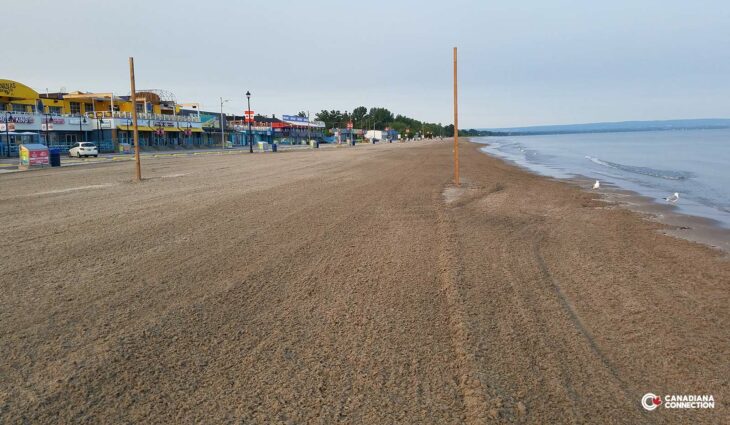 Wasaga Beach is near and dear to my heart because I lived there for seven years. This town offers the most beautiful sunsets over Georgian Bay because the view is completely unimpeded – just endless water and sky. The location is perfect for romance even if children are present. On a warm day head near the tip of Beach 1 in the provincial park. If you're swimming be careful you don't go into the "no swimming area", the currents can be dangerous as they swirl around the mouth of the Nottawasaga River. You'll have no lights behind you in this location so it offers the best place to view sunsets.
Go early to enjoy the beach, have a picnic dinner planned. My ideal beach meal is grilled steak or shrimp, baked potatoes and fresh vegetables. Clean up and then relax in comfortable chairs or walk on the beach and watch the sun go down. Although drinking isn't allowed in the park, I have been known to enjoy a sip of wine from a plastic cup. (Don't drink and drive!)
9. GROUSE MOUNTAIN SUNSET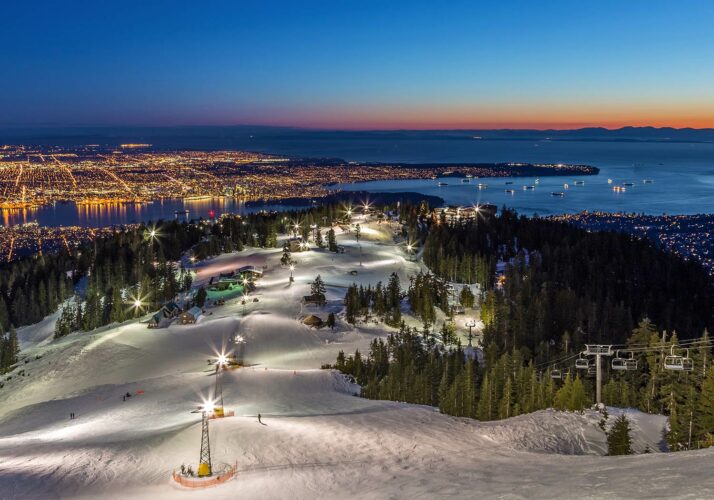 My pick for most romantic location is the top of Grouse Mountain at sunset watching the reflection of the sun disappear from the face of buildings, while interior lights come alive all over the city of Vancouver. You can take in the view from a window seat in a restaurant or you can wander off the beaten path for a secluded seat on the ground. Either can be just as romantic.
10. KENNEDY FALLS
This location is a well hidden secret which is what makes it so romantic. Kennedy Falls is down a little nondescript road off the Pacific Rim highway before Kennedy Lake on the way to Tofino. It's surrounded by forest and mountains. Take a picnic and sunbathe on the rocks while listening to the water rush over the falls. It's heaven and it's free.
Note: The sound of the water falling makes it difficult to hear anyone arriving to the area!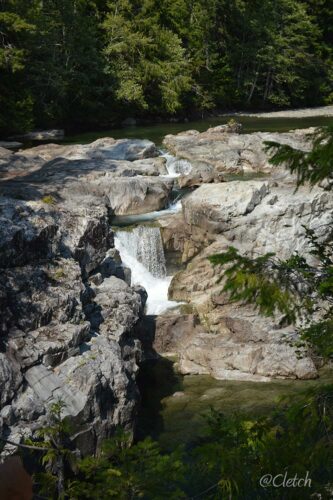 These are MY favorite locations because they envelope the senses with exceptional sights, sounds and tastes. In reality, it doesn't matter where you are in Canada, it's who you're with that counts because romantic locations can be found everywhere.
Where in Canada are your favorite romantic places?