…to Authenticity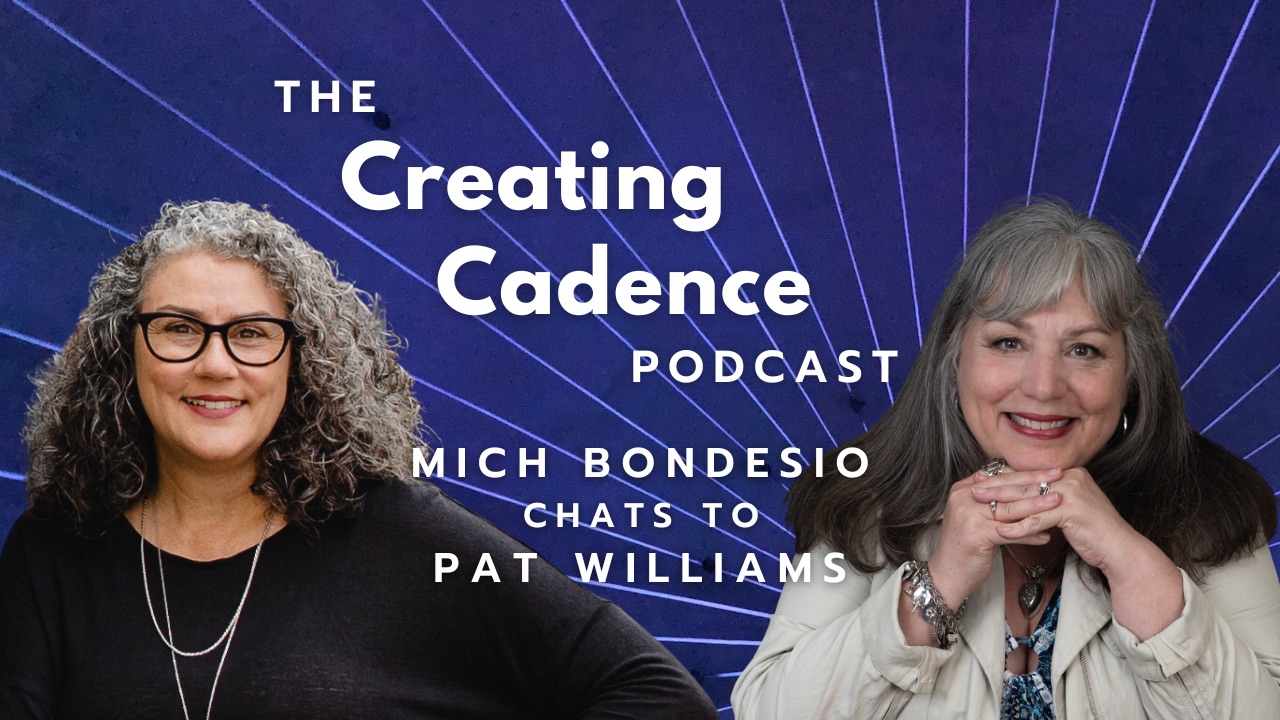 Someone once said, "Life is a symphony!" and for the longest time, I struggled to find the right rhythm. As a responsible mom juggling two young children, a business, and a home, my life was often played out of tune. The constant demands left little room for my own needs. It took a series of bold decisions over several years that led me to hit the road solo where I discovered the sweet spot between responsibility and personal fulfillment.
In pursuit of balance, I stumbled upon a podcast that resonated with my evolving journey – The Creating Cadence Podcast by Mich Bondesio. Little did I know that this podcast and its host would become instrumental in shaping my mindset and accelerating my path toward a more harmonious life.
The Cadence Effect: A Mindset Shift
Before my nomadic adventures began, I grappled with the challenges of finding equilibrium. The responsibilities of motherhood and maintaining a household often left me feeling like a secondary character in my own story. It was only when I embarked on a solo travel journey that I found the solitude and freedom to prioritize my own needs. However, the nomadic lifestyle introduced a new set of challenges, pushing me to redefine balance and reevaluate my personal goals.
Enter Mich Bondesio's book, "The Cadence Effect." It was a revelation, a guiding light that illuminated my path towards a more intentional and balanced life. The book not only validated the changes I was intuitively making but also provided a roadmap for embracing impermanence, a crucial concept in the fluidity of a traveler's life.
The Creating Cadence Podcast: A Thoughtful Exploration
My excitement peaked when Mich Bondesio, the impressive host of The Creating Cadence Podcast, invited me to share my insights from her book. Having been an avid listener for years, I knew this podcast wasn't just another platform; it was a space for authentic conversations that explored the cadence of life.
Mich's intelligence is palpable in every episode, but it's her thoughtful engagement that truly sets The Creating Cadence Podcast apart. The episodes are not just interviews; they are journeys through the minds and experiences of the guests, offering listeners a chance to reflect on their own narratives.
From Imbalance to Authenticity: A Personal Transformation
As shared my story on The Creating Cadence Podcast, I reflected on the transformation from a life of imbalance to one of authenticity. The podcast is not just a platform for me to speak; it's an opportunity to explore the fluid transitions between my past life as a responsible mom, into a full-time solo nomad, and now into a duo with a homebase again.
Join me on this reflective journey as we delve into anecdotal introductions, philosophical reflections, and the symbolic representation of my personal experiences. Together, we'll explore the shifts in perspectives, the exploration of personal rules, and the acceptance of impermanence that has shaped my newfound approach to life.
Embracing Life's Cadence: A Podcast Appearance
Listen to "52 – Pat Williams – Flexibility & Renewal" on Spreaker.
In the spirit of independence, adventure, and embracing change, my appearance on The Creating Cadence Podcast symbolizes more than just words spoken into a microphone. It represents a celebration of self-discovery, authenticity, and the freedom to choose a life that aligns with our truest selves.
So, tune in and join me on this journey of non-conformity, open-mindedness, emotional connection, and the acceptance of imperfection. Let's collectively explore the cadence of life and celebrate the beauty of embracing change with open arms. After all, life's greatest adventures begin when we dance to our own unique rhythm.
I encourage you to take a moment and hit that 'follow' button on your preferred podcast app, especially if you're ready to embark on a journey to build momentum, work with purpose, and live with intention.