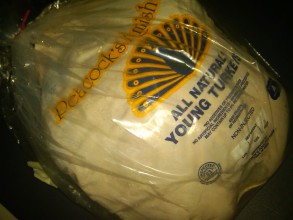 Some women's heads are easily turned by a token piece of jewelry, or are impressed with the gift of a sports car.
What gets me excited?
A bird-brained domesticated fowl in all it's raw glory.
Today, I am thankful for my Amish turkey and for the Hardy family of Century 21 Today for giving the gift of a great Thanksgiving meal to share with my children. It's the best gift I've received in a very long time.
Thank you!