The problem with having moved around a lot in my life is that each moving truck leaves a wake of good friends.
As a child I moved from an apartment where I played with a girl down the hall whose name I no longer remember. I took ballet with other young preschoolers and wowed the crowd by waving to my parents instead of paying attention to the choreographed steps.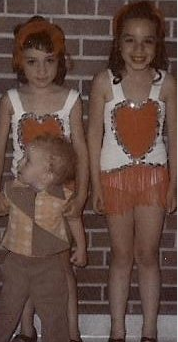 By the time I took tap dancing with my new bff, Kim, I had moved to the townhouse elsewhere in Scarborough and understood the importance of learning the routine for our performances.
When I began third grade at Manhattan Park Public School, I was living in our new bungalow. Kim and I had lost contact and Cyndi became my new best friend. We chatted about the boys we played spin the bottle with in my basement. We sang along to Hot Chocolate, Rod Stewart and the Big Bopper. Bay City Rollers ruled.
Before sixth grade ended, my mom, my brothers and I stole away in the middle of the night to the city of Kingston, where my mother began a new life for us. I lost contact with all those friends I'd made from toddlerhood to sixth grade.
I made new friends, had too many adventures to recite, graduated after three years of college and moved back to Toronto. My friends from Toronto continue to be an important part of my life. After losing so many friends as a result of previous moves, I realized how necessary staying in touch was. Without friendships, I felt like a boat unable to moor myself on a solid pier.
When I moved to Wasaga Beach, I maintained my previous friendships and built more. This time the relationships were created around babies, walking, tea and play dates.
From there I moved to Columbus. I had frequent visits from my Toronto and Wasaga Beach friends who mixed and mingled with our newly formed Ohio neighbors.
For the first couple of years I lived in Michigan, I didn't try to meet any new people. After all, I could barely keep up with the friends I'd loved and left behind in all the previous locations I resided. I'd gotten busy and let my efforts to stay in touch slide. But an interesting turn of events occurred; my friends were okay with that. They too were busy and they often reached out to check on me when I failed to contact them. I've since developed friendships in Michigan that will grow with time.
"The most beautiful discovery that true friends can make is that they can grow separately without growing apart."
-Elizabeth Foley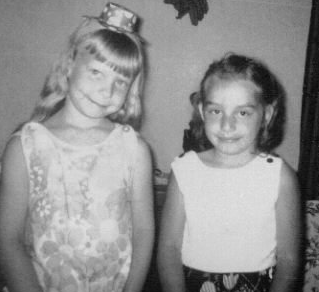 Last night a dear friend came for a visit. I'm told I've known Jeri since I was two. All I know, is I can't remember her ever NOT being in my life. Over the years we've grown together and apart and together and apart. Nobody understands my original family like she does. I remember the games we played, the first time she talked about kissing a boy, our first (and only!) double date, our marriages, the arrival of all our children, her frustrations, her love, and her loyalty. She is the only person who has an inkling of the entire history of my life. She has lived it with me and through me, as I have hers.
"A friend is someone who understands your past, believes in your future, and accepts you just the way you are."
-unknown
So today I am very thankful for the friendships I have forged over the years. I'm thankful to Facebook for the providing the venue to rekindle previously lost friendships, maintain current ones and continue to grow more.
…and Judi? I too am thankful that Facebook allowed us to reconnect. Thank you for being in my life!