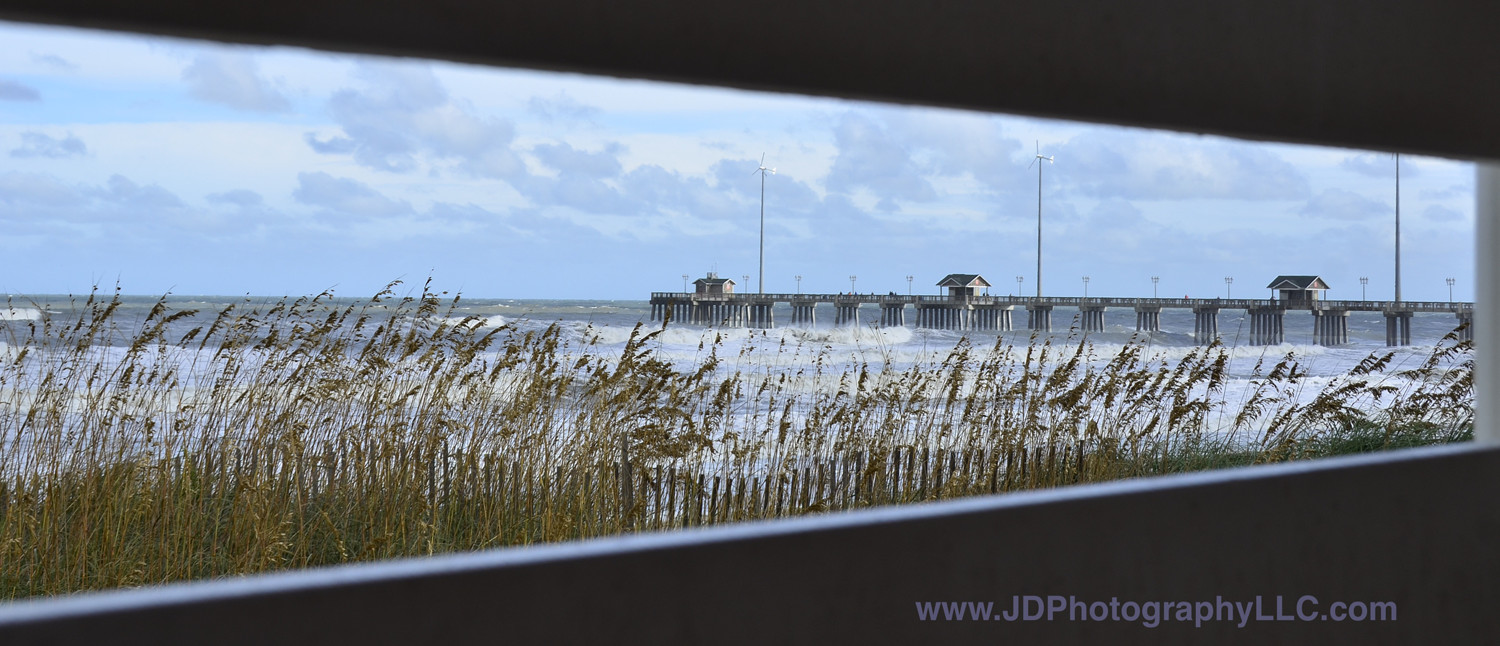 What many guests will appreciate about staying at the Sea Foam Motel is the convenience of being able to walk to so many services! Restaurants, Tanger Outlet Mall, souvenirs, convenience store, recreational activities and Jennette's Pier which was a fabulous backdrop for our pictures.
We hiked along the beach well past the pier, cameras in hand. I was particularly enamored with the sea foam! The motel name seemed even more fitting.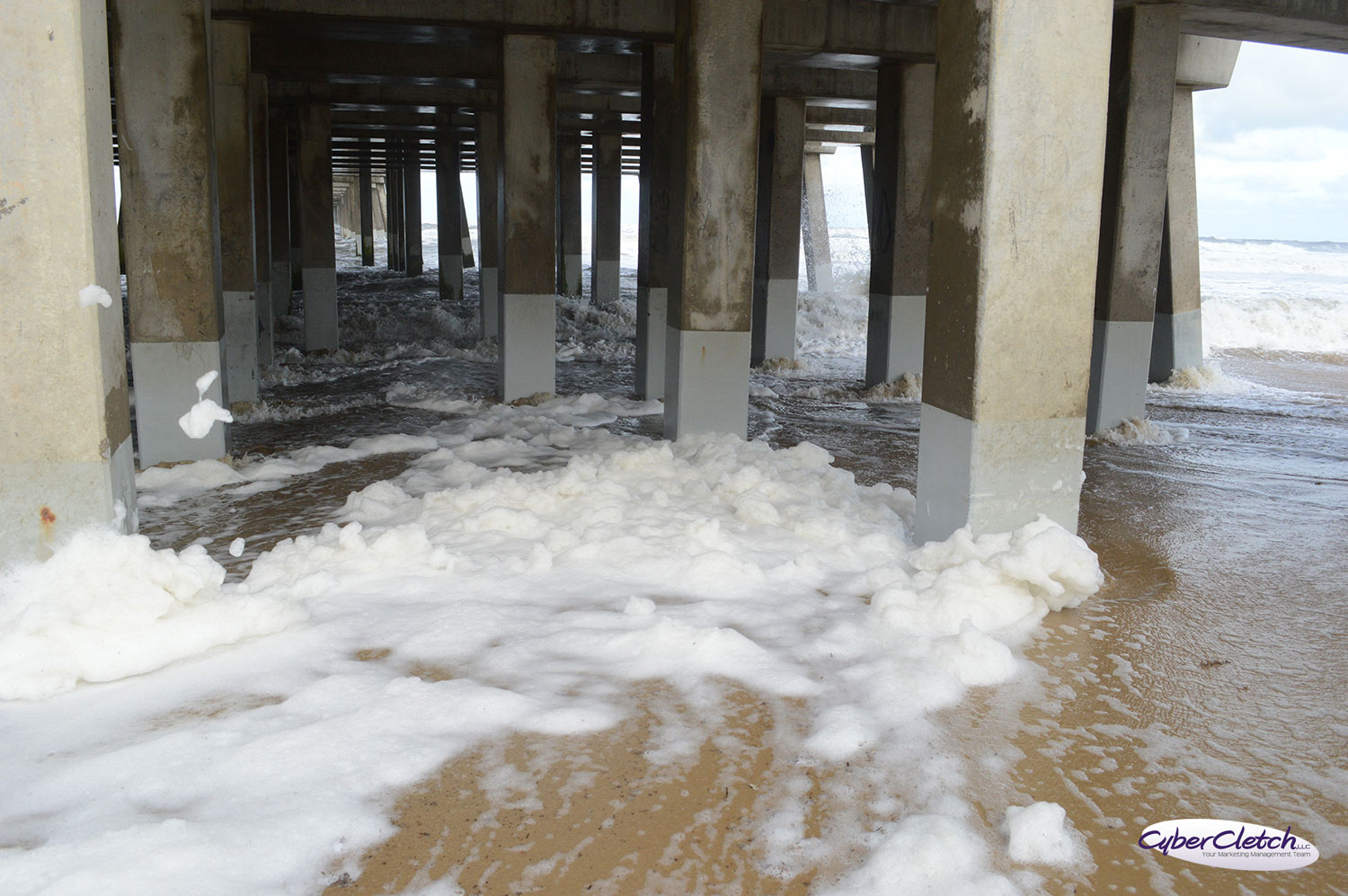 I'd seen foamy water before but this foam was more like scene 1:47 on the following Brady Bunch clip…
Hurricane Joaquin continued to send dramatic waves into shore, it was a striking time to visit the beach. The sun broke out amongst the clouds and by day 2 it was sunny. The No Swimming flags were removed late in the day, sand got pushed from roadways, the water began to retreat from the flooded areas and by day 3 you'd barely have known that a storm blew past.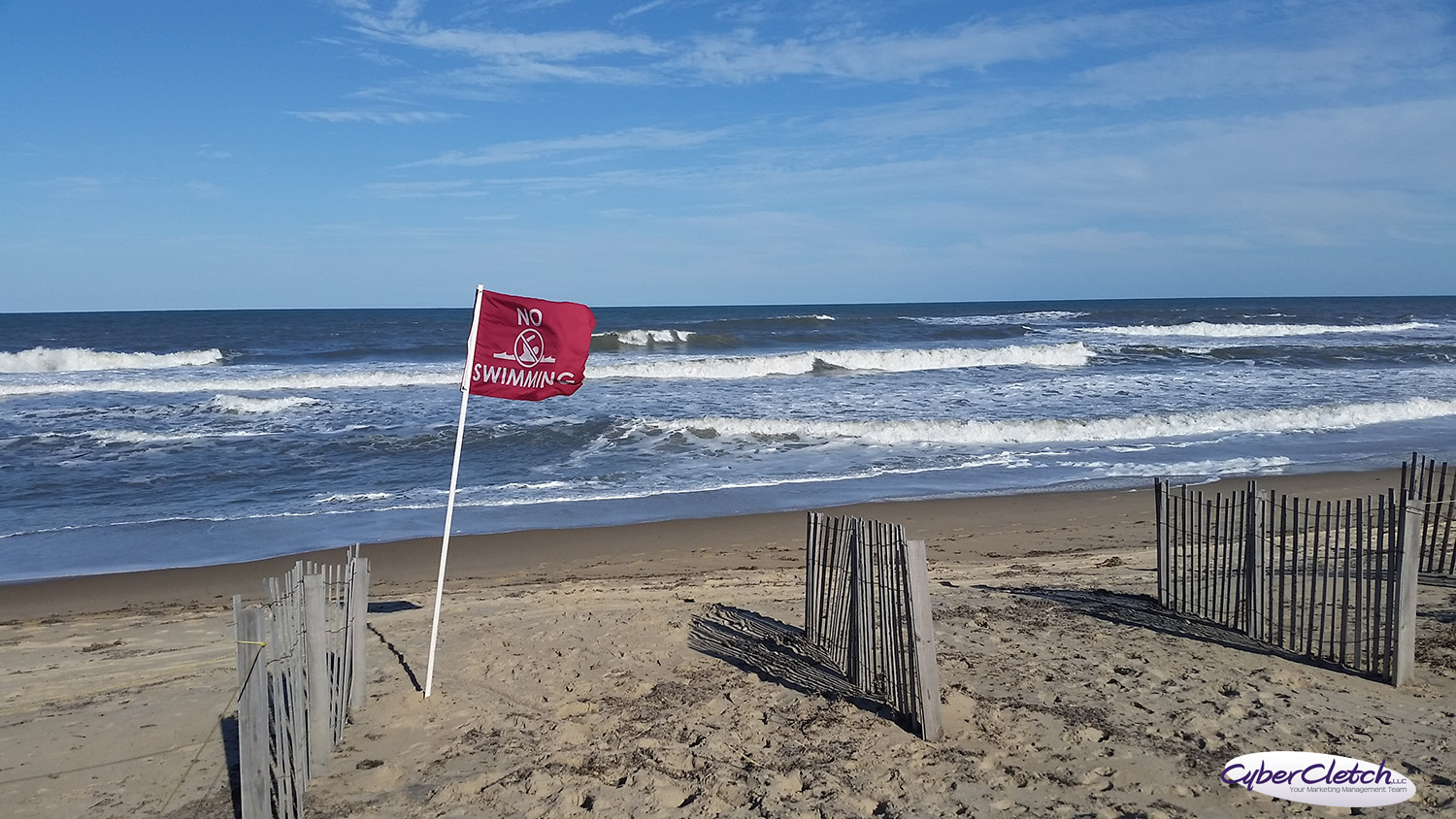 One of our favorite beach traditions is to stop by a seafood market, purchase fresh shrimp and steam them in our room using a hot plate and pot from home. We take our plates of peel and eat shrimp, cocktail sauce and a drink, sit on the balcony and have a feast for our taste buds and eyes. This time we also purchased some amazing crab bisque and clam chowder to heat in the microwave for breakfast.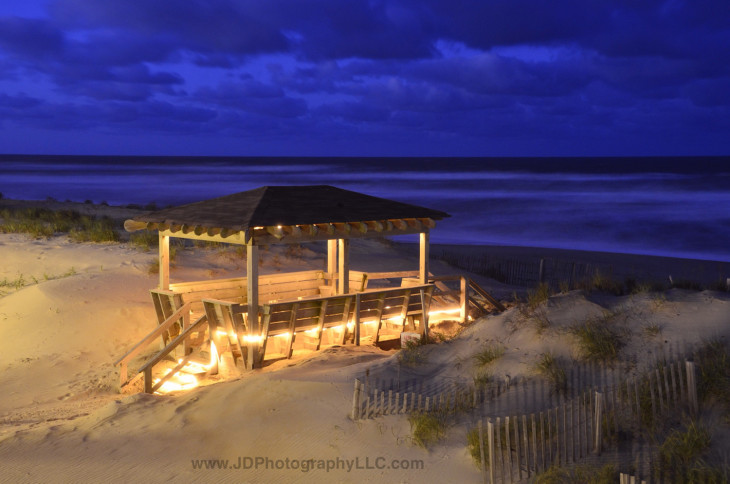 The room at the Sea Foam Motel had a screen door on both the entrance to the room and the entrance to the balcomy, we left both open and the sea breeze wafted through. A bonus since the room smelled somewhat (chemical wood treatment?) when it was closed up. On the second night we were visited by a cat who demanded some of our shrimp. She loudly meowed at us through the screen door until we fed her.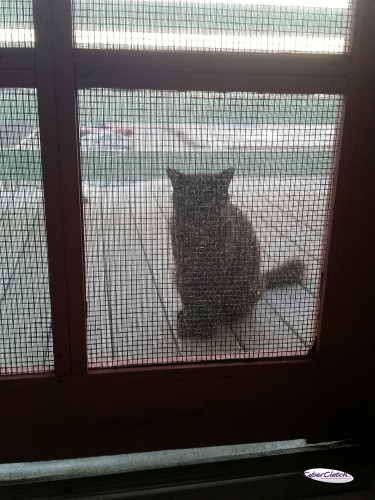 If you decide to visit Nags Head and stay at the Sea Foam, I highly recommend it! If you are driving in and have the space, I would suggest a couple of items to make your stay even more comfortable…
Your own pillows.  They provide 4 for each bed, which was great but they were quite flat and I prefer my own fluffy pillows.  The beds were older and the springs complained but they weren't too bad.
Your own chairs and table for the balcony. They only provided one Adirondack chair so we dragged a second through the room and out onto the balcony.  Plus I like a little table to put my drink, food, or laptop on and they did not provide one.
When we arrived, we couldn't see out the picture window due to sand and salt from the storm.  We bought cleaning supplies and washed it down so we could get the whole view.  I'm sure if we had asked the front desk, they could have provided supplies or had someone clean it.
They only change towels when you request it.  We didn't have maid service.  I typically don't stay in motels so I'm not sure if that is the norm, but it seems to be at the beach.
On Wednesday, our only full day in the Outer Banks, we drove south to Cape Hatteras National Seashore…
OBX Slideshow: