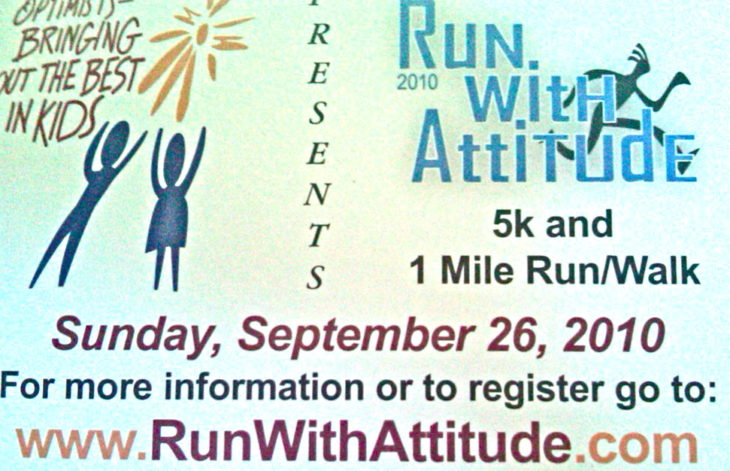 Show Some Attitude! I did!
The Lakes Area Optimist Club and the Commerce Township Downtown Development Authority have teamed up to organize the 1st Annual "Run with Attitude 5k and 1 Mile Run/Walk" which will support service projects aimed at "Bringing Out the Best in Kids". Show your attitude by registering to participate on Sunday, September 26, 2010.
The backdrop for the walk and run is 125 acres of trails affiliated with the Martin Parkway Project which are located north of M5 at the former golf course properties.
I'm proud to sponsor this event along with many other exceptional Commerce businesses. If you are interested in participating as a runner/walker or as a sponsor, visit www.RunWithAttitude.com.