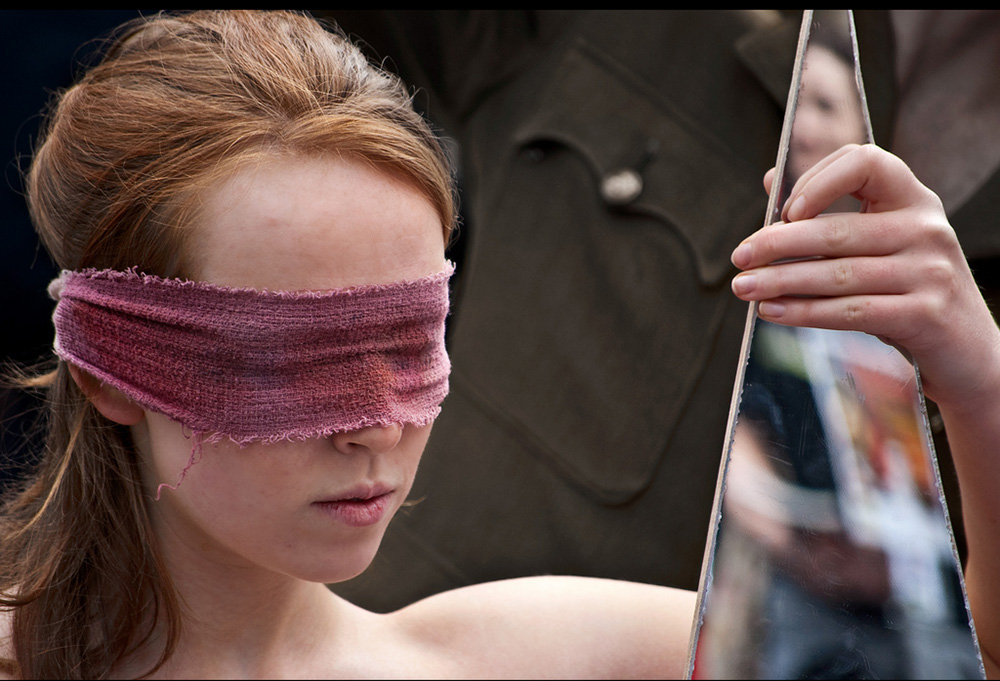 I read two excellent posts today that I wanted to highlight because the same considerations have crossed my mind. The thought process usually begins with "What the hell are they thinking?" and ends with me shaking my head and trying to ponder how so many archaic sexist attitudes are still considered the norm in our society.
Although I have chatted briefly with MIWomensforum on twitter, I've only discovered her blog The Midlife Feminist today. In the post, I'm referring to her discussing how it seems the women's movement has come full circle and we're back to where we began with women considering marriage as a way to "correct" the world (both financially and morally).
The second article is from a parenting blog called Fabuloso Kids. The blog post centers around a back to school shirt targeting girls, that reads, "I'm too pretty to do homework so my brother has to do it for me." Sadly, I'm sure it would have been a best seller until outrage from some groups forced the department store to pull it from the shelves. The fact that the buyer allowed it on the shelves in the first place, tells us that there are many accepted cultural biases we still need to overcome.
Both of these articles focus on the belief that women need to be cared for. Take off the blinders and look in the mirror. If we can begin to look past what society tells us to see, we'll discover our inner dreams, goals, and amazing strengths. A solid sense of self will allow us to care for ourselves. Only then… can we truly reciprocate care in a way that enhances our power rather than gives it away.