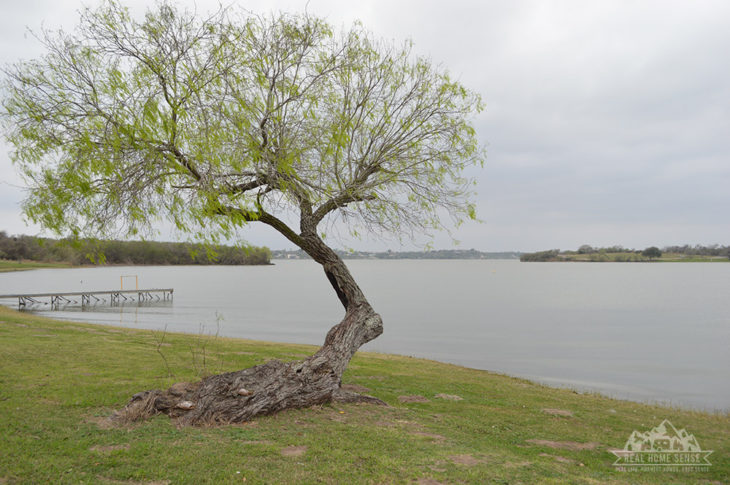 By now I've stayed in many campgrounds. Many different types of campgrounds.
The campsite at Lake Corpus Christi State Park remains one of my favorites. If I ever get a kayak again, I would definitely return on my way through Texas.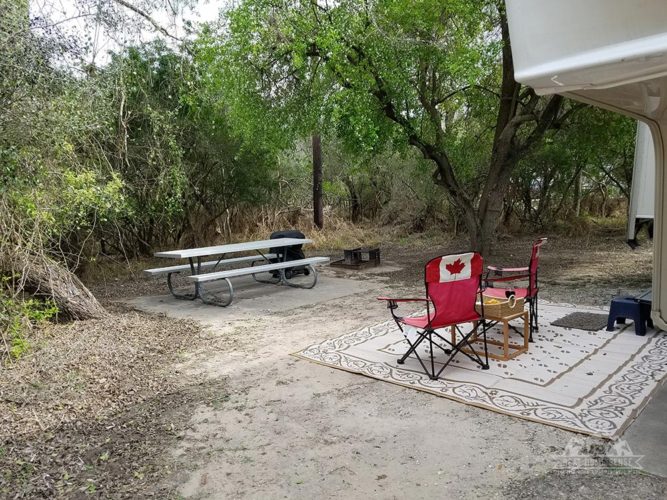 I purchased a site with electricity and water and absolutely loved the spot I ended up with. A pull-through with three sides surrounded by trees so the site itself was very private… and large!
My challenge was staying on the pad because it was quite narrow and circular… slightly tighter than my trailer's turn radius. An experienced parker would not have an issue but I still wasn't that experienced! Every campground is a new situation and I rarely come across the exact same circumstances twice in state parks. I don't include resort-style pull-throughs in this generalization because they are all quite similar and easy to pull into.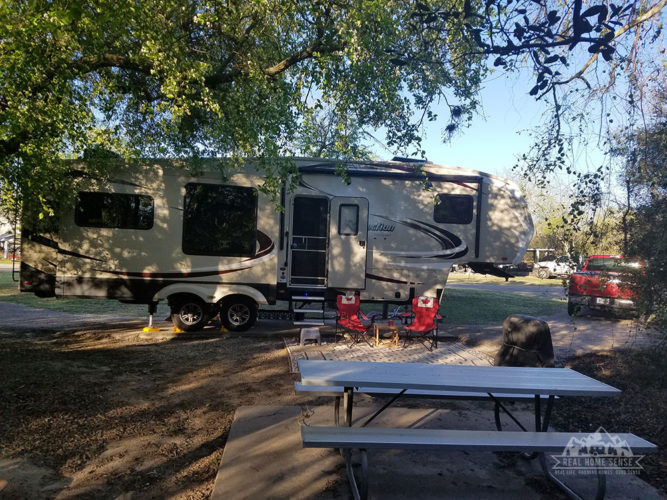 I was working hard to get all my tires on the pad… and not quite making it when my next door neighbor came over to assist. Once he ascertained I was a solo female, he just assumed I needed help. He wanted to park it for me. I suggested he guide me instead.
After a couple of tries, I could see my ineptness was driving him a little crazy, so I let him park it for me. Once parked, I never saw him again. His good deed was done…. and he probably didn't have to listen to me backing up and going forward over, and over, again!
I set up camp and was pleased. It's the most private campground I've stayed at to date with trees on three sides and my camper and truck on the fourth.
As I quietly sat in my chair, a chorus of animals would pass through, bunnies, birds, and at dusk, a herd of deer would visible in the field next to my campsite. On the other side of my trailer, a swath of grass was cut to make a path for leafcutter ants to carry leaves from a nearby tree to their nest. I'd never seen leafcutter ants before and their industriousness entertained me for some time!
The Javelina Loop at Lake Corpus Christi State Park is a happy place for me, I love the campground and the big lake that would have been ideal for kayaking or boating had I owned one. Except for the presence of Alligator Gar! Did you know they are fish that can grow as big as 300 pounds IN A LAKE??!!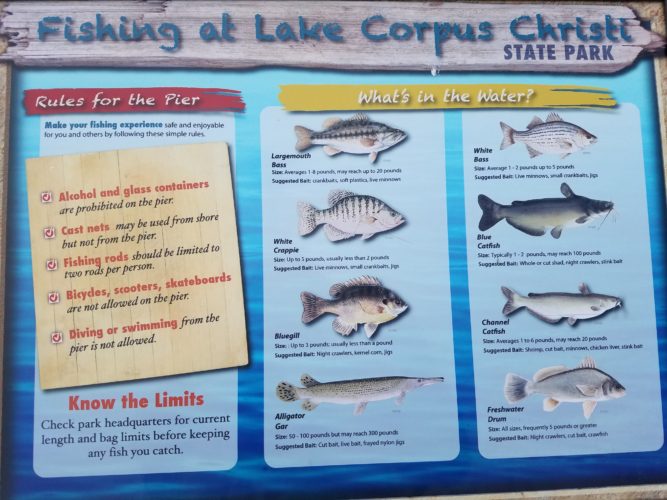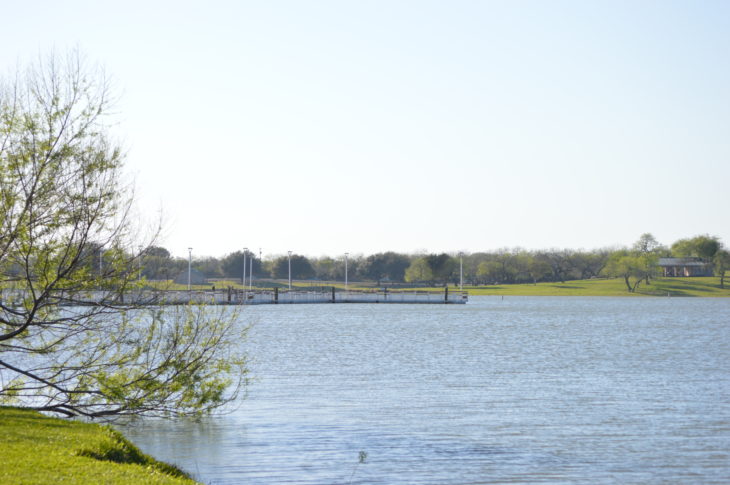 Oh, and apparently there are alligators in the park too, but I'm glad I didn't know when I went for my hike on Catfish Point Trail! I am rethinking that Facebook Live I shared where I got close to an opening in the underbrush along the water! So relieved it was uneventful!
Catfish Point Trail is a shortish hike through trees and brush to a lookout over the lake. Like most of the impressive pieces of state park architecture, this building was built by the CCC (Civilian Conservation Corps) in the mid-1930s.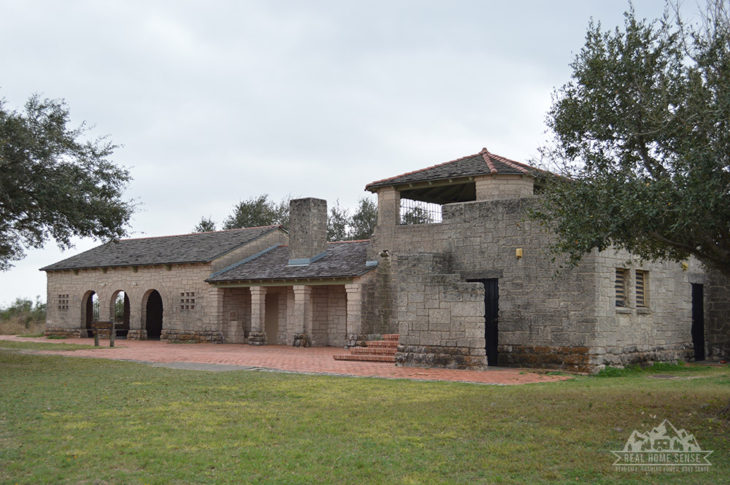 Every day I'd take a break from work to walk to the lake and back.
Lake Corpus Christi is one of the largest artificial bodies of water in Texas. The 21,000-acre lake is held in place by the Wesley E. Seale Dam dam built in 1958. The original La Fruta Dam was built in 1929 and failed 10 months later!
As much as I loved the state park itself, I was not enamored with the area surrounding it. At the time of my visit, many of the local businesses were closed and had not recovered from the most recent economic downturn. It was a long 30-minute drive to the laundromat in Alice too but I see another laundromat has opened within 15 minutes of the park, so hopefully, the area is going through a revival.
One of the places I should have visited was King Ranch as it was easily accessible from this location. Unfortunately, I didn't find out about the tours until I moved onto my next location.
I'd definitely stop at this state park again if I were traveling through the area and needed a comfortable place to rest, relax, and regenerate.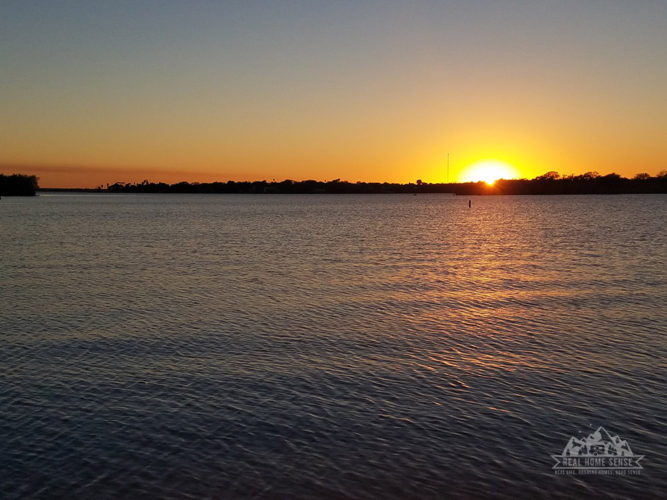 Lake Corpus Christi State Park is located less than an hour NW of Corpus Christi, Texas, and 2 hours south of San Antonio.