This is a first in what I hope to be a series of my favorite photos. I say "hope" because I haven't been great at keeping the content fresh on my sites. I love to take time to write but as with everything, I tend to put "me" last. So depending on business, kids, etc etc, I PLAN to post an image every Friday. These images will be mine, taken with my camera over the years. I don't promise they will be fantastic works of art but they will be meaningful to me for any number of reasons.
Here's the first installment….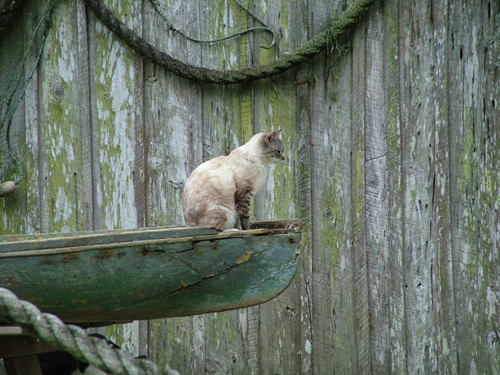 This was taken during a boat tour through a bayou in Louisiana, as we came back to the dock the cat posed, eyes at half-mast, his body ready to lay down for a sleep. I love the hues of moss along the rope and on the weathered wood against the green and cracking canoe.