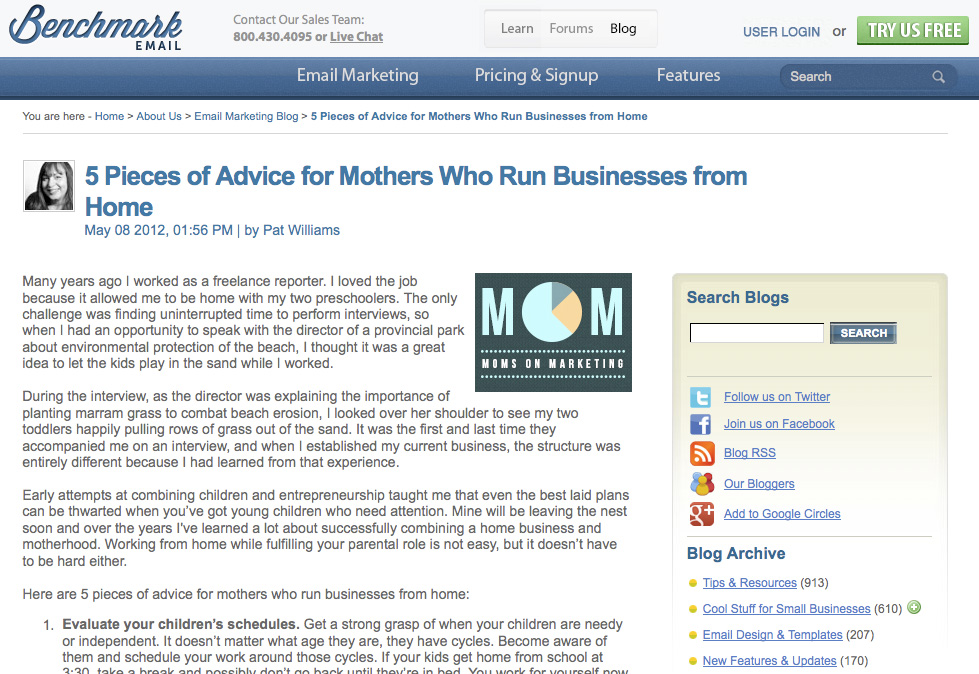 I've been remiss in posting on this web site. My business is in a growth phase and my workload has increased until I'm able to establish processes and pass some of the responsibilities to my team.
Last week Benchmark Email contacted me and asked if I would guest post on their blog in honor of Mother's Day. I thought their "Mothers on Marketing" series would be appropriate content to link to from this site. Benchmark Email offers online email delivery software for a monthly fee.
You can read my guest post here.