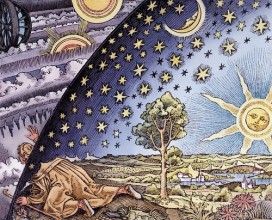 Divine Intervention
Fate
Destiny
Kismet
Karma
Law of Attraction
Message from Above
It doesn't really matter what you call it or how it's defined, I'm thankful for it. It seems I am blessed in my business life. I've not gotten rich from all the hours I've worked, but work seems to come into my life at precisely the time I need it. I've watched it happen year after year. There have been times I've been too busy with my family to invest time in my business and my workload quiets. Other times clients come calling just as I realize I need to kick it up a notch.
This next week, a real estate deal I've been diligently working on should close. I have not been advertising because I know I need extra time to focus on my children and getting through appointments for an impending divorce. So I planned to concentrate on other groundwork that needs my attention. I was looking forward to some quiet time, but in the back of my mind, I worried about January. With mounting legal bills and not knowing when or how I'll be able to move to another residence, I've been fretting while trying to believe that everything WILL work out.
Over Thanksgiving, I was contacted by three new real estate clients. The message was heard loud and clear:
"Believe and I will achieve."
No matter what happens over the next two months, I choose to believe everything will work out for the best. I'll continue to focus on what is important: doing the right thing by my children and clients, while keeping myself balanced. Everything else will fall into place.
Thank you Universe.