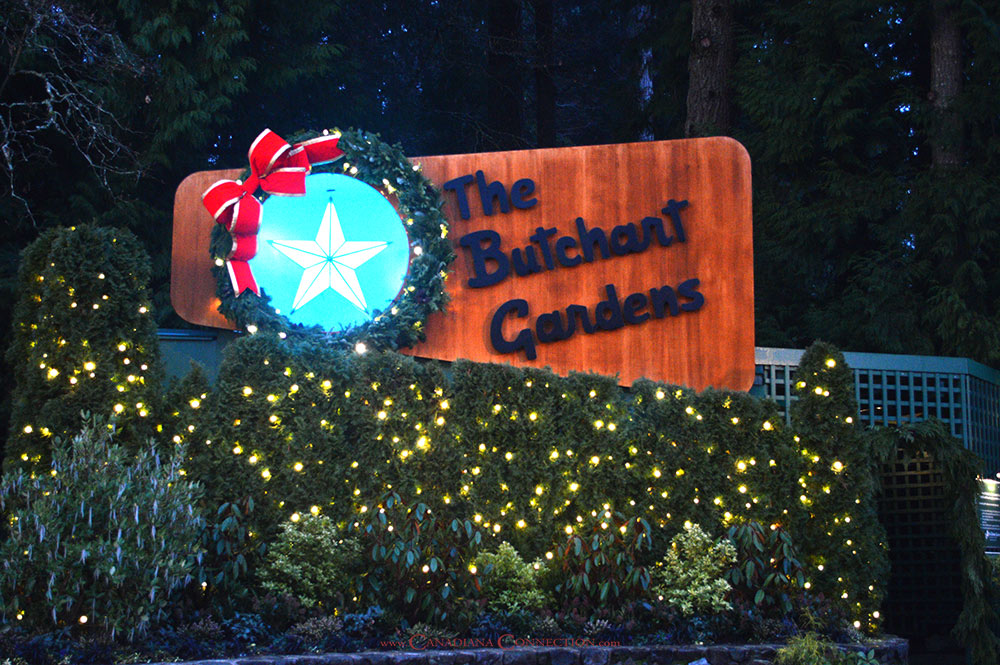 I've loved Butchart Gardens since I first saw it as a child. It was unlike any gardens I'd seen anywhere and 45 years later I can still say the same. My last visit was the summer of 1987…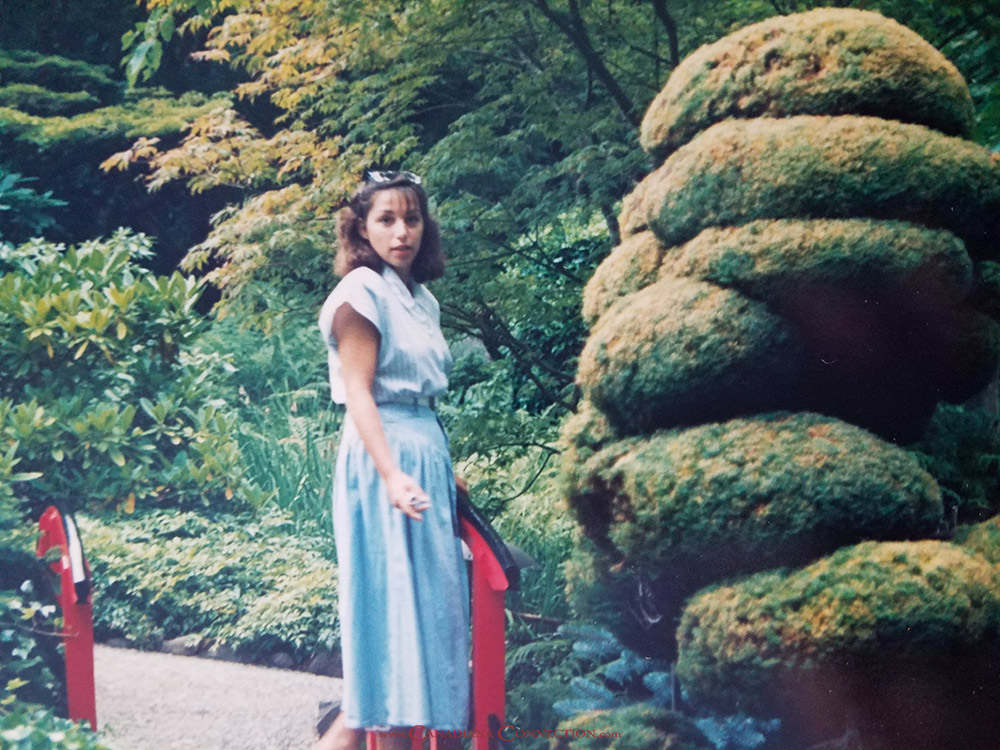 until this year! The first time I've seen Butchart basking in it's holiday glow, alit with more Christmas lights than I've ever seen displayed in one location!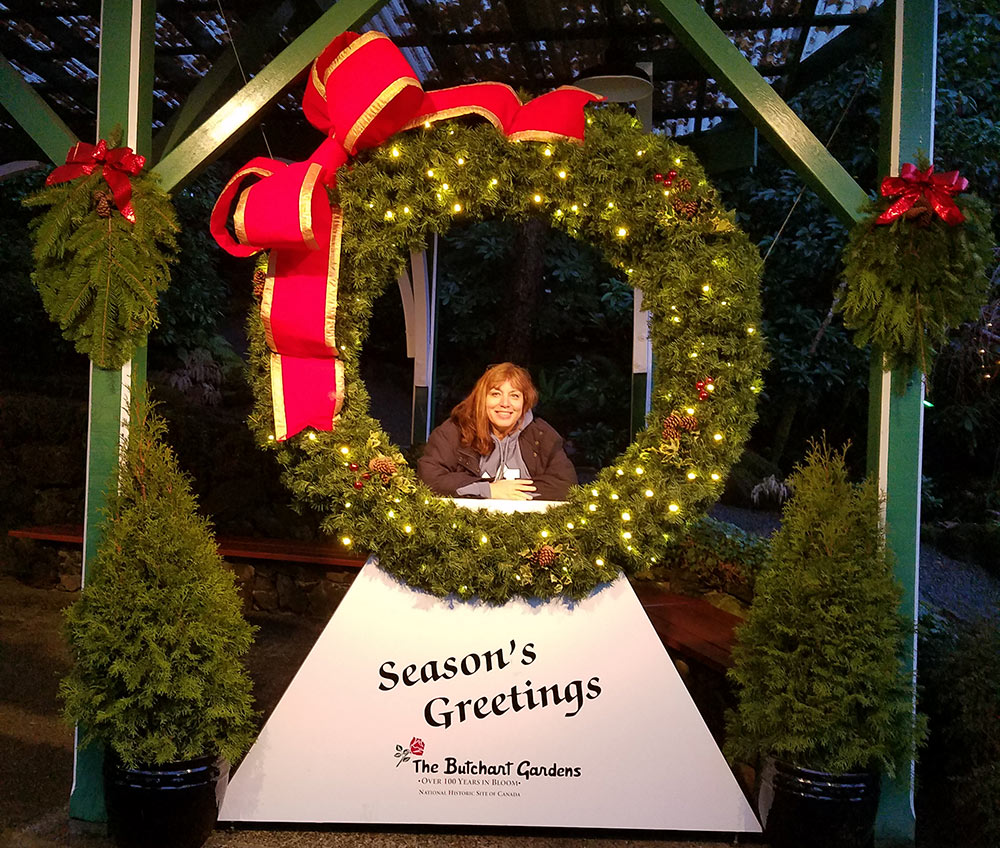 At the beginning of the last century, the land that is now the gardens, was owned by Robert Pim Butchart who established a quarry to mine limestone for his cement plant on Vancouver Island. His wife Jennie worked as the company chemist.  They built the family home and surrounding gardens near the quarry. The most striking part of the garden tour is the sunken gardens which were once the limestone quarry. Mrs. Butchart turned the hole in the ground into something that is a wonder to see when you first come upon it from the upper level vantage point.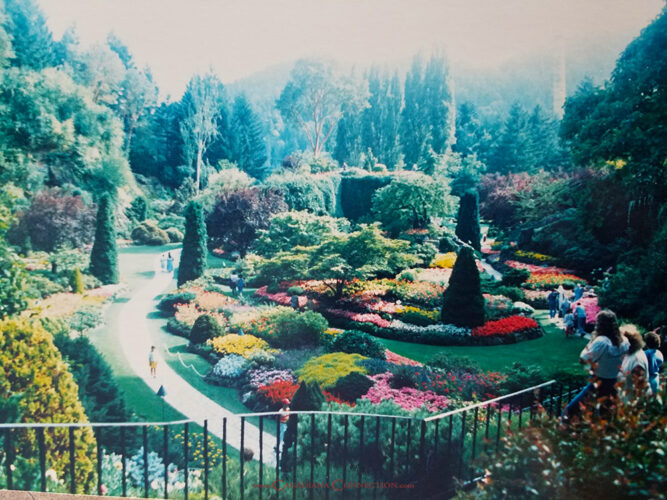 It took us a while to realize the light tour was themed the 12 days of Christmas, at which time the 4 birds on cell phones made much more sense!
12 Days of Christmas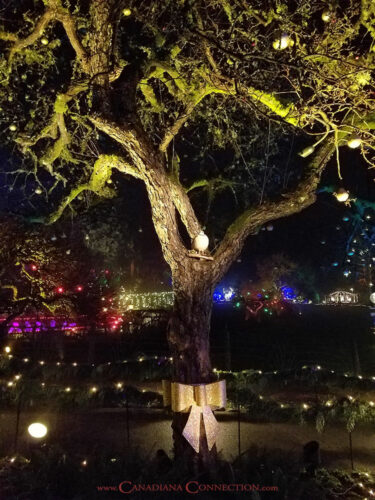 5 GOLDEN RINGS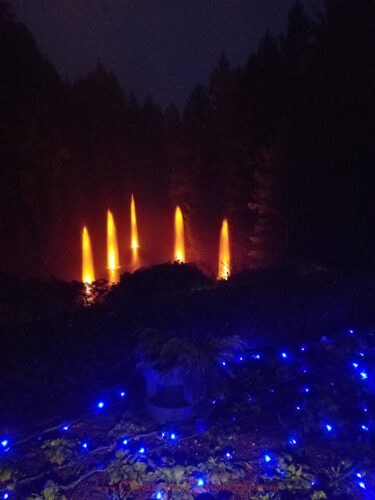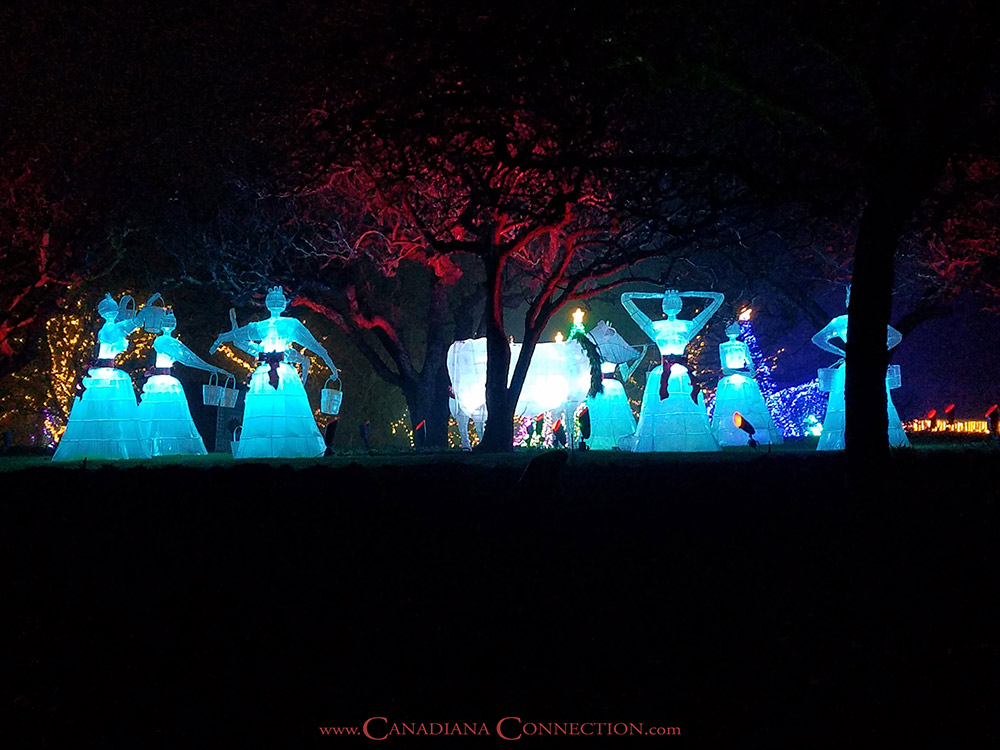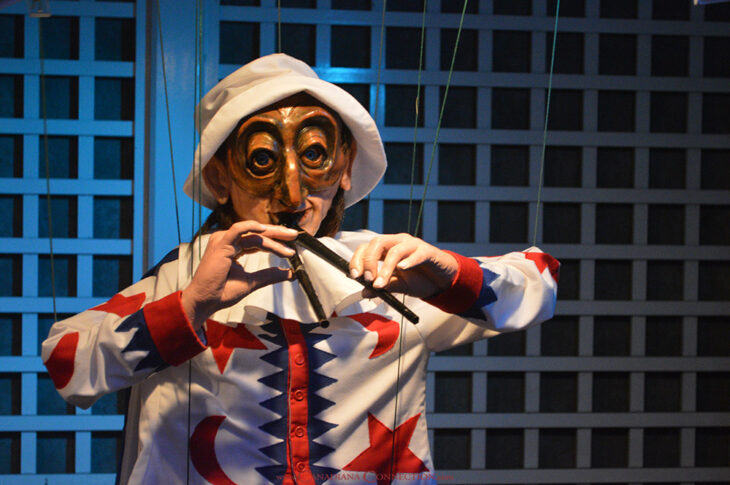 Twelve Drummers Drumming were over your head as you drove out of the gardens. The Six Geese a Laying and Seven Swans a Swimming pictures did not turn out well, so you'll just have to go see those for yourself.
The Butchart Gardens Christmas Performances
After touring the gardens, we sat to watch the brass band and carolers perform Christmas music.
Brass Band – The Good King Wants You Back (Jackson 5 & Good King Wenceslas Mashup)
Carolers: Oh Holy Night
The Butchart Gardens History & Restaurant
Butchart Gardens continues to be family owned, and as of 2004, is a registered National Historic Site of Canada. Millions of visitors travel from all over the world to see the stunning gardens. The original Butchart home was enlarged and renovated in the early 1900's and now includes the restaurant. Visitors have two choices for meals, a full service restaurant and an upscale cafeteria-style option. There is also a coffee shop. We opted for the casual Blue Poppy Restaurant and I ordered an apple cider to accompany the braised pork shoulder, roasted mushrooms, and corn risotto with smoked pork lime broth. The cost ran just about $25 but it was delicious and filling.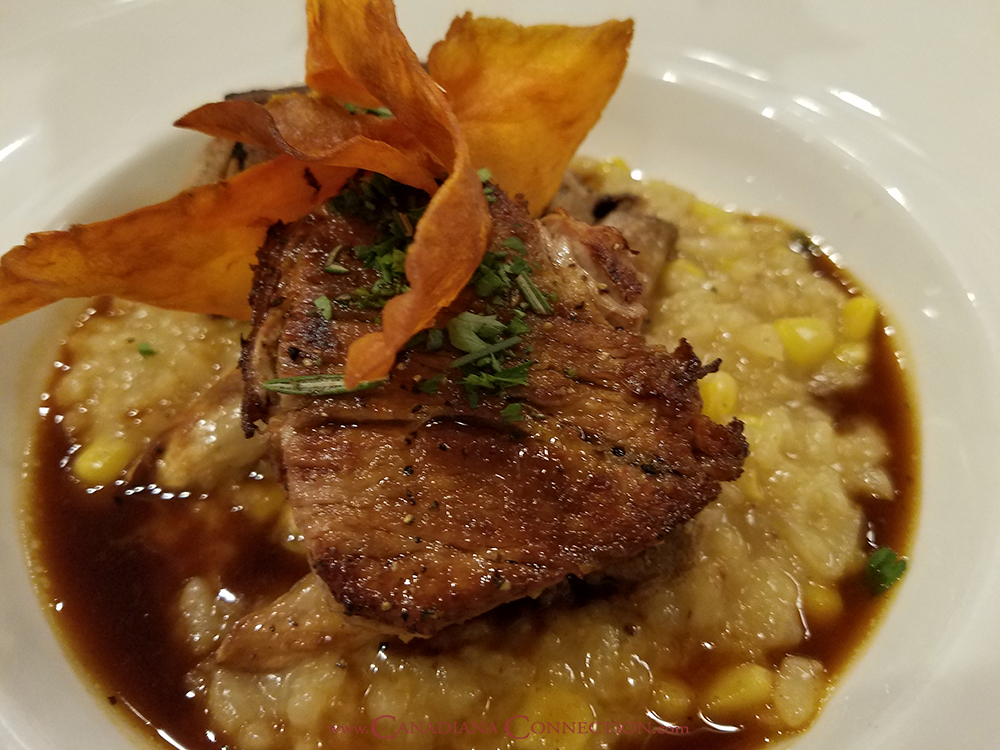 If you're interested in learning more about the history of The Butchart Gardens or would like to include it in your visit to Victoria, BC, visit their website at www.butchartgardens.com.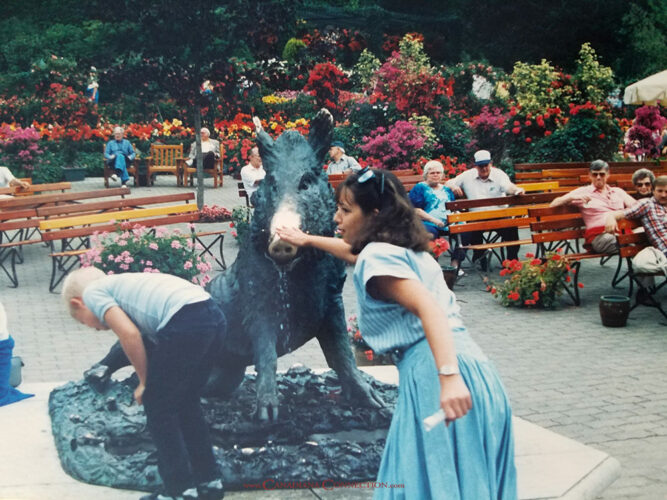 The Butchart Gardens Summer 1987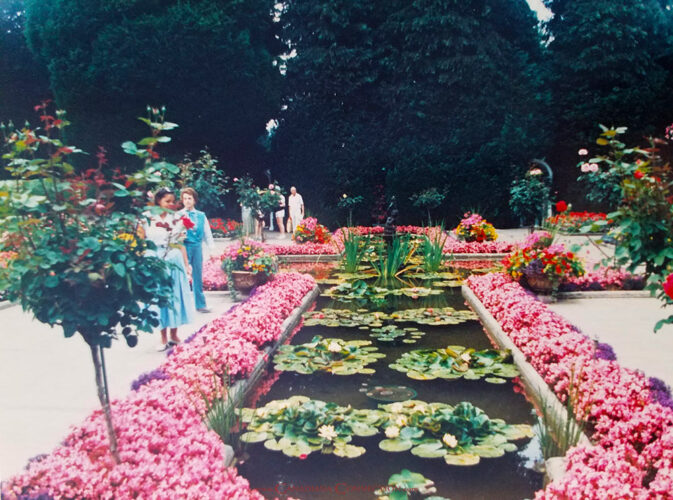 The Butchart Gardens Christmas 2017