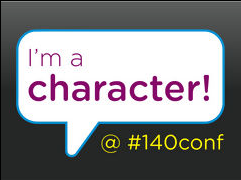 I'm very excited to be heading downtown Detroit tonight to the Doubletree Suites for the Speakers Cocktail Party.
I plan to drive back home but will pack a bag, just in case I decide to crash at the hotel instead. Wednesday morning I'll be heading over to the Fillmore to participate in the 140 Character Conference.
You can learn more about what I'm doing at the conference on www.CyberCletch.com.