We were specifically looking for something affordable that overlooked the beach. Something that rivaled everything we love about the Sea Vista Motel at Topsail Beach. But closer. Easier to escape for a couple of days when we needed it.
We need it now.
North Carolina's Outer Banks (OBX) are a reasonable 3.5 hour drive from Richmond.
We wanted an ocean view, the sound of surf, and that ever present ocean breeze.
After a little online research we found the Sea Foam Motel. The view in the pictures looked perfect. Even better, the ocean view balconies are private.
Listed in the National Register of Historic Places…. hmm…. I didn't know a 1940's motel could be considered historically significant. Did you? Perhaps I'm beginning to show my age; 1940 doesn't seem so long ago.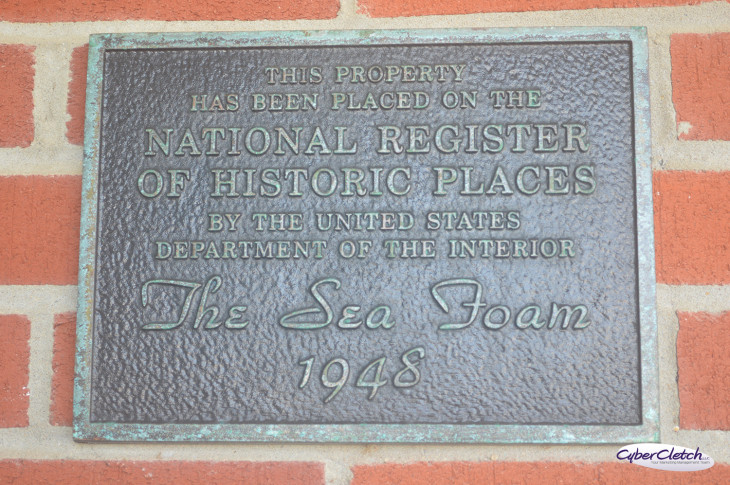 I suspect the status was awarded based on the following criteria:
"That embody the distinctive characteristics of a type, period, or method of construction…"
Fortunately our schedule was flexible as the motel only had limited availability for their ocean front rooms. We booked Tuesday, Wednesday and Thursday and then checked the weather.
Uh oh.
Hurricane Joaquin was bearing down on the Carolina coastline. Over the next week we watched the hurricane turn out to the ocean, sending lots of rain instead. North Carolina was wet and clearing the day of our departure. It didn't get as drenched and flooded as South Carolina which bore the brunt of the storm.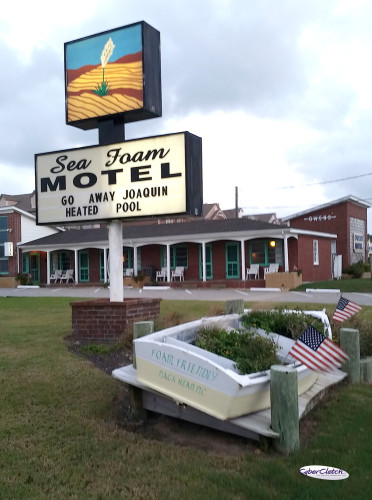 We may well have stepped back in time as we turned into the motel court.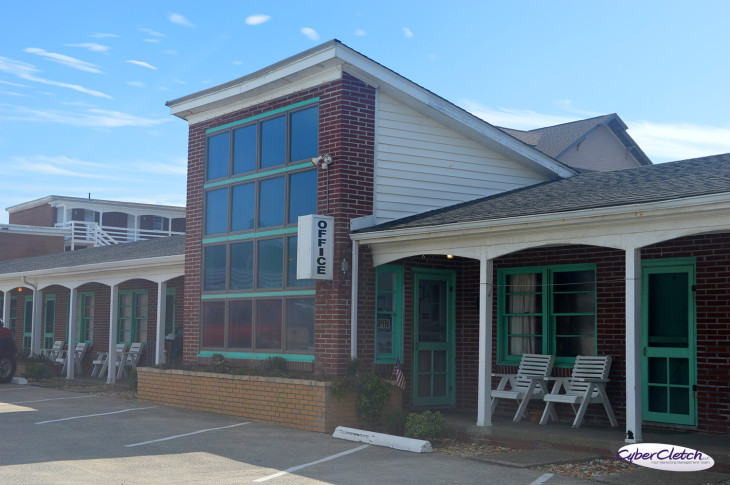 On top of the two story building, the large green letters SEA FOAM stood out against the grey sky. A solid white-railed balcony running along the second floor, and most of the first. It stood out against the brick, sea green walls and colored doors. Benches and chairs welcomed guests to sit for a spell on both levels. The court centerpiece was the swimming pool, swings, and a games area with traditional shuffleboard ready for play. Men sat and conversed in the patio area.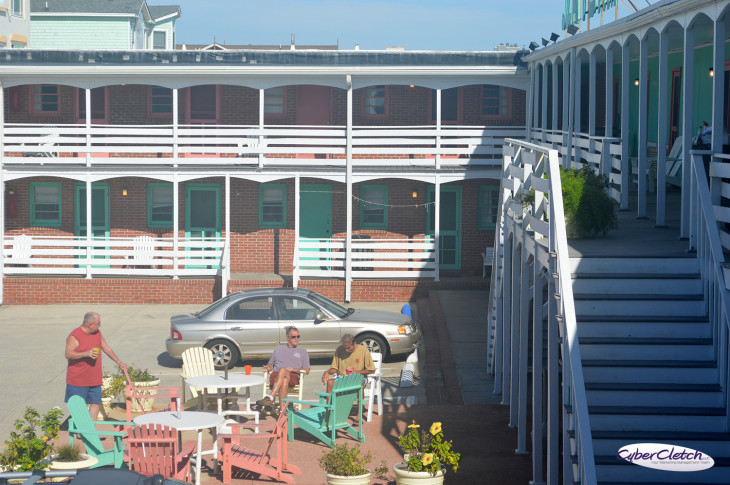 We climbed the stairs to the second balcony and opened the salmon colored screen door to enter our room. Knotty pine walls led to the large picture window and door to our ocean-side balcony. We walked past the Black & White bathroom, two double beds, small fridge, old tv and opened the stiff door and creaky screen door.
Ahhhhh.
Dramatic views of the crashing waves still being tossed by the storm out to sea. The balcony and window were coated in sand and salt hinting at the extreme weather we'd just missed.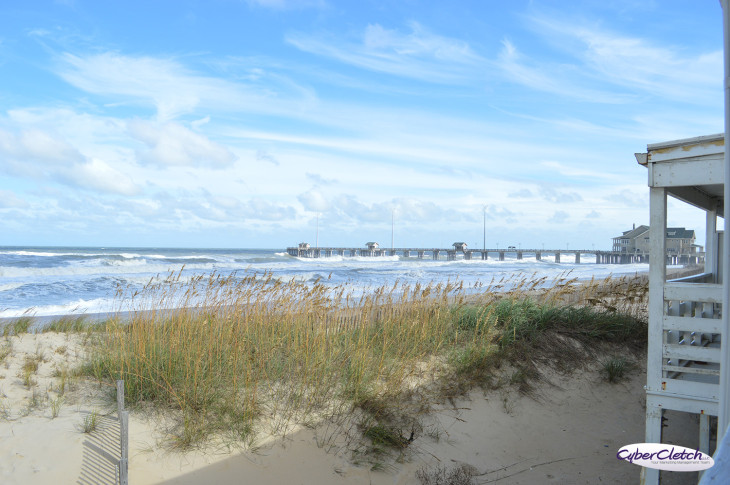 We poured ourselves a drink but didn't stick around to drink it, we grabbed our cameras and made our way towards the beach.
Sea Foam Motel Slideshow: