Ingredients
4 cups of coconut (I had two types flaked & desiccated, used all of it)
1/2 cup of almond flour (most other recipes called for tapioca or potato starch… which probably keeps the cookies together better)
1/2 tsp of sea salt
2/3 cup of honey
4 tsp vanilla
2 tbsp of unsweetened coconut milk
4-6 squares of gluten/dairy free chocolate (I used Ghiardelli Intense Dark Twilight Delight – it does say it is made in a facility where there might be some cross contamination of tree nuts and milk)
Mix together the dry ingredients in a large bowl.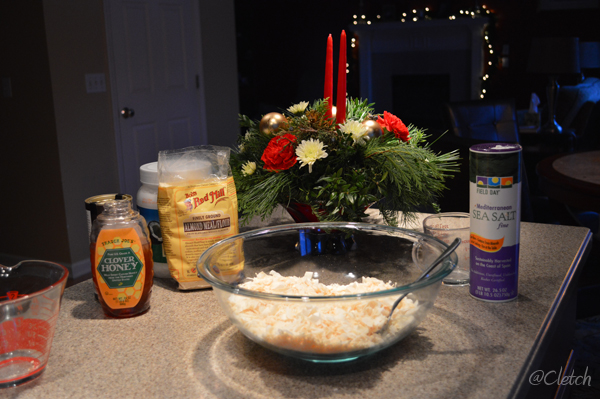 Add the honey, vanilla, coconut milk and stir well with a spoon until all the flakes are coated.
Place parchment paper on a cookie sheet.
Drop coconut mixture from a tablespoon onto the sheet, evenly spaced apart.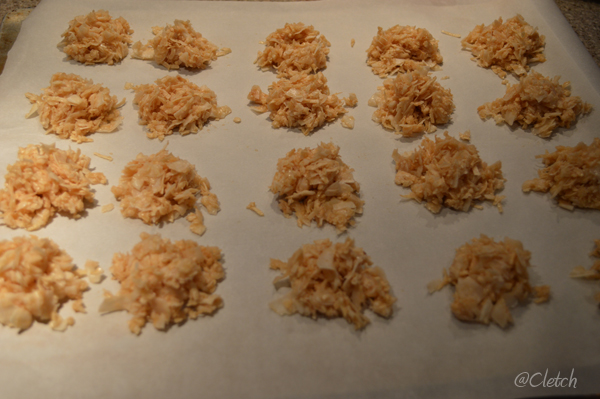 Cook in the oven for 10 minutes.
While the macaroons are in the oven, grate the chocolate squares.
As you can see from the pictures, some of the cookies melted more than the others. The melted ones were cooked for 12 minutes. I just took a spatula and reformed them.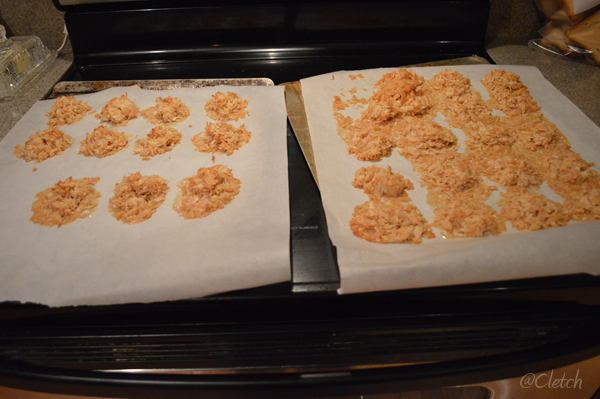 Sprinkle the chocolate on top of the cookies when they are hot from the oven.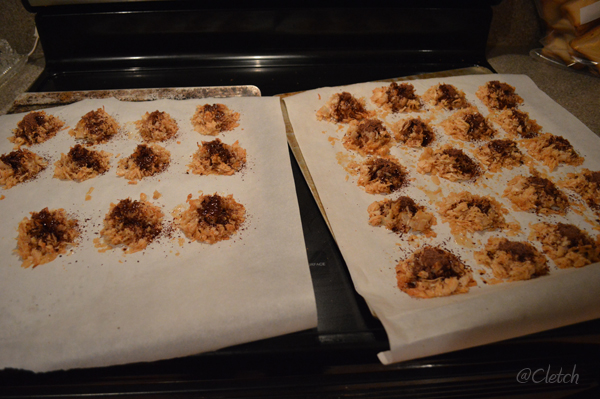 Let cool for ten minutes, then transfer the parchment paper with cookies onto a large plate and refrigerate an hour to harden.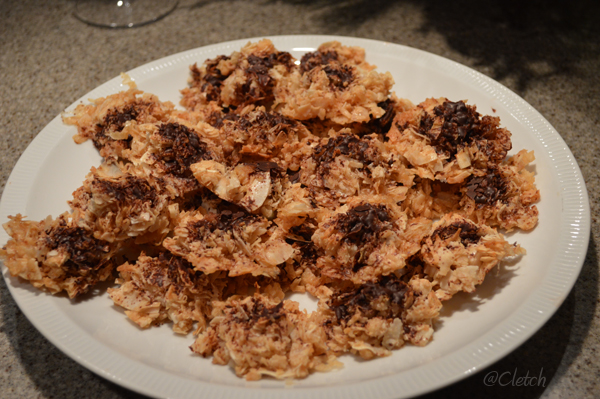 Enjoy!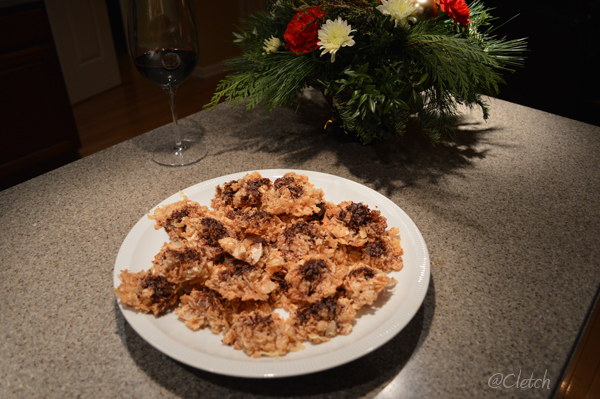 Share and Enjoy
Since going gluten, egg and dairy free I haven't had any obvious choices for dessert – which is probably a good thing! Now that it's Christmas I'm missing cookies and I want dessert with my Christmas dinner! I don't like to spend a lot of time grocery shopping or preparing, so the following recipe is one that was adapted from several and is based on what was already in my kitchen.